Primary Department
School of Biotechnology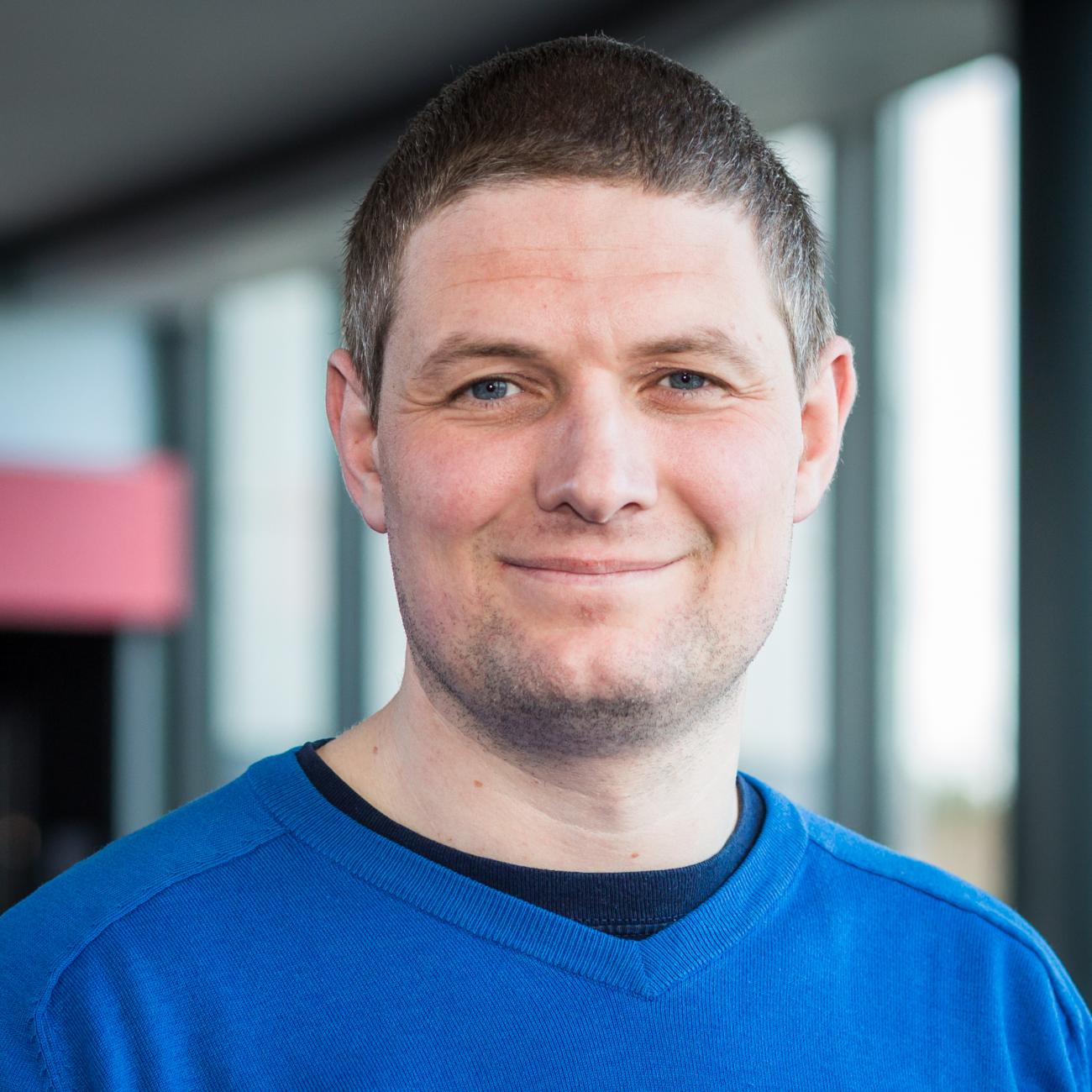 Phone number: 01 700

5394
Academic biography
Dr. Damien King is an Assistant Professor in the School of Biotechnology since September 2022 focusing on modules in the field of Bioprocess Engineering.
He completed a BEng degree in Electronic Engineering (2001) and a PhD (2005) in the Electronic and Computer Engineering (ECE) Department at the University of Limerick (UL). His PhD thesis focused on the application of Artificial Neural Network pattern recognition techniques to developed optical fibre sensor systems deployed for environmental monitoring applications. Upon completion of his PhD he undertook a postdoctoral role in the optical fibre research centre in the ECE department (2006).
In 2006 he took up a role as postdoctoral researcher with the Stokes Institute in UL working on a Enterprise Ireland Commercialization Fund project developing optical fibre sensor systems for strain monitoring applications on buildings and structures. Upon completion of his postdoctoral role in 2008, he joined Stokes Bio Ltd. - a spin out company from UL. The company was acquired by Life Technologies in 2010 and he worked within the R&D group as a Senior Systems Engineer.
In 2012 he joined the Microfluidics Platforms Research Group in School of Physics, DCU and worked as a Research Fellow in the development of microfluidic systems for single cell analysis applications (cardiovascular disease, cancer assays, cell line development).
This work fed into the establishment of the Fraunhofer Project Centre for Embedded Bioanalytical Systems at DCU (FPC@DCU) in 2017 where he worked as group lead in the Cell Handling Applications Group within the centre.
Research interests
Microfluidic Based Single Cell Analysis
Microfluidic Cell Enrichment Techniques
Process Analytical Technology for Upstream Processing in Biopharmaceutical Production and Bioprocessing
Cell Line Development
Organoids in Cancer
Extracellular Vesicles as diagnostics and therapeutics
Biophotonic devices