Assist. Prof
Janosch
Heller
Primary Department
School of Biotechnology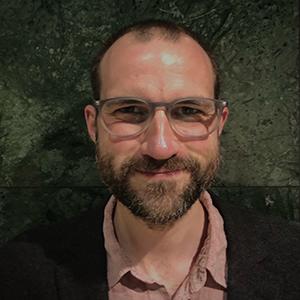 Phone number: 01 700

7361
Email Address
Janosch.Heller@dcu.ie
Academic biography
Dr Janosch Heller is an Irish Research Council Laureate and Assistant Professor of Biomedical Sciences in the School of Biotechnology at Dublin City University. Additionally, Dr Heller is an Honorary Lecturer at University College London Queen Square Institute of Neurology, UK.

Dr Heller obtained a Diplom in Biology with a focus on Biochemistry and Genetics from the University of Cologne in Germany before moving to the UK in 2009. There, he completed a PhD in Clinical Neurosciences under the supervision of Prof James Fawcett and Prof Keith Martin at the University of Cambridge. His research focused on activating integrins as a therapeutic strategy in spinal cord injury and age-related macular degeneration. Afterwards, Dr. Heller moved to the Queen Square Institute of Neurology at University College London, UK as a Research Associate to work with Prof Dmitri Rusakov. He was the first to establish single molecule localisation microscopy at the Institute and investigated the nano-environment of tripartite synapses. In 2018, Janosch joined the Royal College of Surgeons in Ireland and the SFI Research Centre FutureNeuro as a Marie Skłodowska-Curie Fellow. His project AstroMiRimage aimed at deciphering microRNA control of local translation in astrocytic processes in epilepsy.
In 2020, Dr Heller joined the School of Biotechnology at DCU to start his research group focussing on astrocytes as therapeutic targets in neurological diseases.
Research interests
Dr. Heller's current research interests are focused on manipulating astrocyte control of waste clearing in the brain. Specifically, Dr. Heller's laboratory combines molecular and biochemical approaches together with state-of-the-art bioimaging (super-resolution microscopy) to understand how specialised glia cells change in disease and how these cells can be targeted as novel therapeutic intervention to treat neurological and neuropsychiatric diseases.