ENERGY MANAGEMENT AND IMPACT ACROSS OUR COMMUNITY
The Energy Team have difficult goals and targets to hit for 2030. It will require buy in and engagement across our entire community, but we are well on our way! We have our plan in place and are busy conserving and decarbonising our energy across our buildings and campuses with fabric retrofits, renewable power installations and renewable heat integrations. We also are ensuring that all of our new build projects ban fossil fuel and are all electric, innovative heat pump, net zero ready installations. DCU will achieve our 2030 targets! Our buildings will be efficient and they will be clean! But managing energy is not just about the numbers. We want to collaborate and engage with our community! Internally and Externally!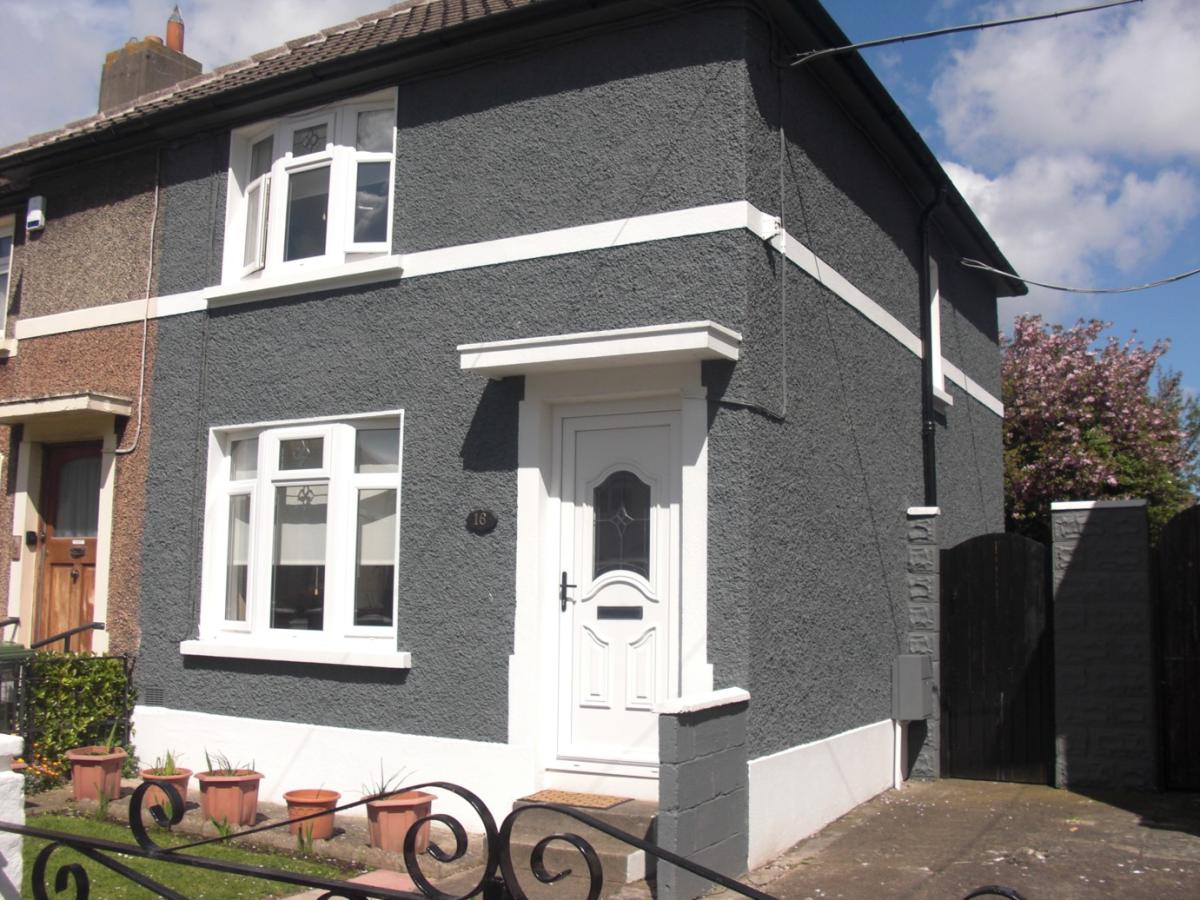 ONE OF THE FUEL POOR HOUSES THAT WE HELPED INCREASE THE STRUCTURE ENERGY PERFORMANCE AND MOST IMPORTANTLY REDUCED THE ENERGY BILLS FOR THE OCCUPANTS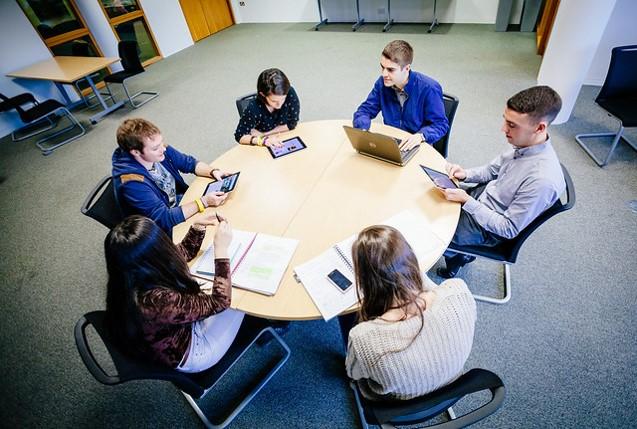 THE ENERGY TEAM HELP WITH ENERGY AND SUSTAINABILITY PROJECTS, AND GIVE GUEST LECTURES, TO STUDENTS ACROSS THE BUSINESS AND ENGINEERING FACULTY.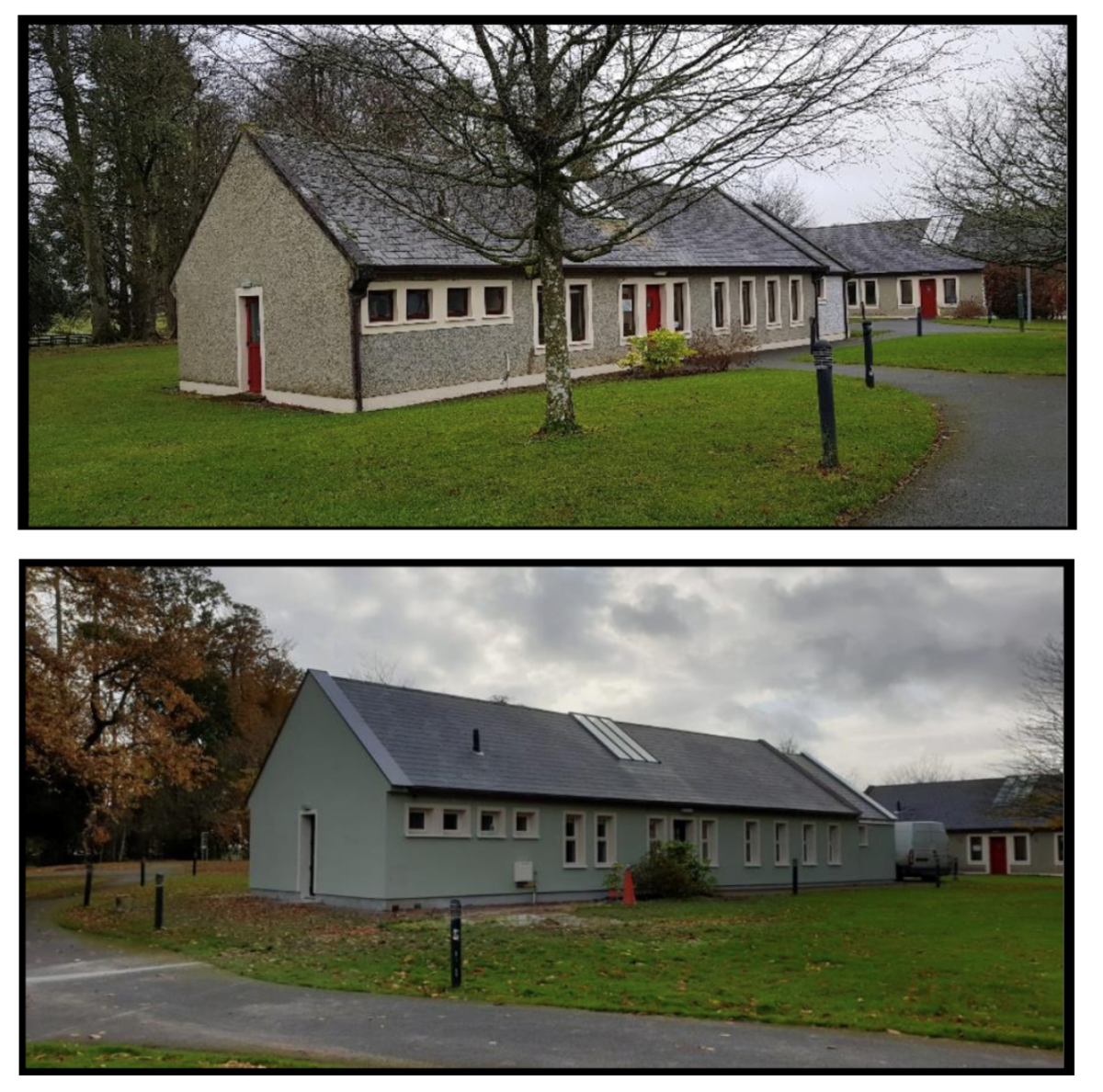 IN RECENT YEARS THE ENERGY TEAM HAS AIDED IN THE REFURBISHMENT AND GRANT AIDING OF A NUMBER OF CHALETS IN BARRETTSTOWN.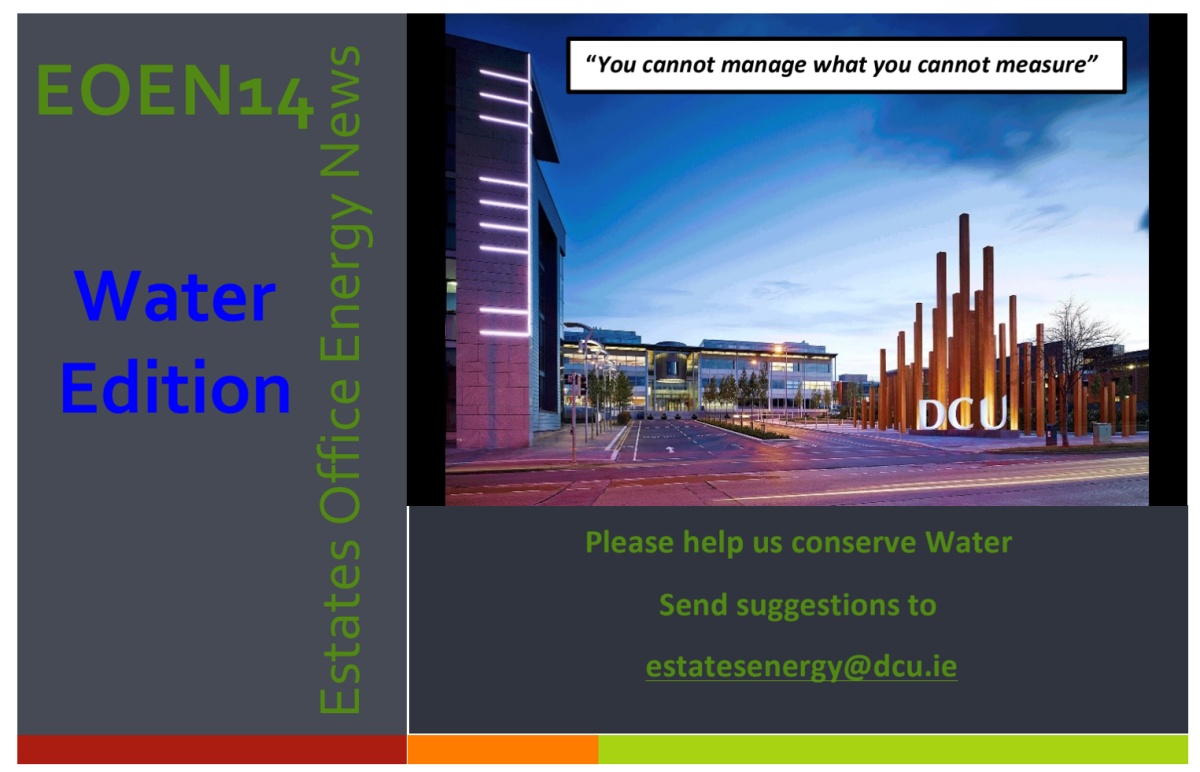 AN ENERGY NEWSLETTER TO CREATE AWARENESS FOR STAFF AND STUDENTS ON HOW ENERGY AND WATER IS MANAGED ACROSS OUR CAMPUSES

AN ENERGY MESSAGE: WEAR A JUMPER OR CARDIGAN RATHER THAN INCREASE THE TEMPERATURE ON YOUR HEATING THERMOSTAT