CRC Swap & Cycle Market
The CRC Employment Plus Swap & Cycle Market run by CRC Employment Plus students who are based in Innovate Communities will be held on Wednesday 23rd August.
The up-cycled plant pots, handmade trinkets, jewellery and models will be offered at the event in exchange for your second-hand goods that can be up-cycled for the next event, e.g. toys, models and crafting materials.
Date: Wednesday 23rd August
Time: 10.30am to 12.30pm
Location: Ballymun Library (D05 VY99)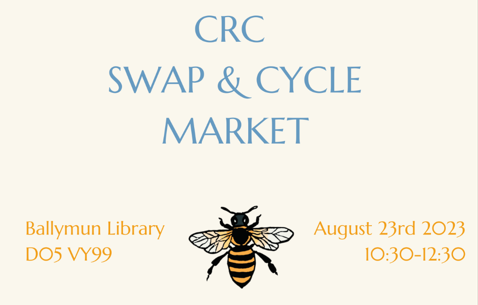 Come and swap with us!
Healthy snacks, tea and coffee provided!