DCU Centre for Climate & Society
Events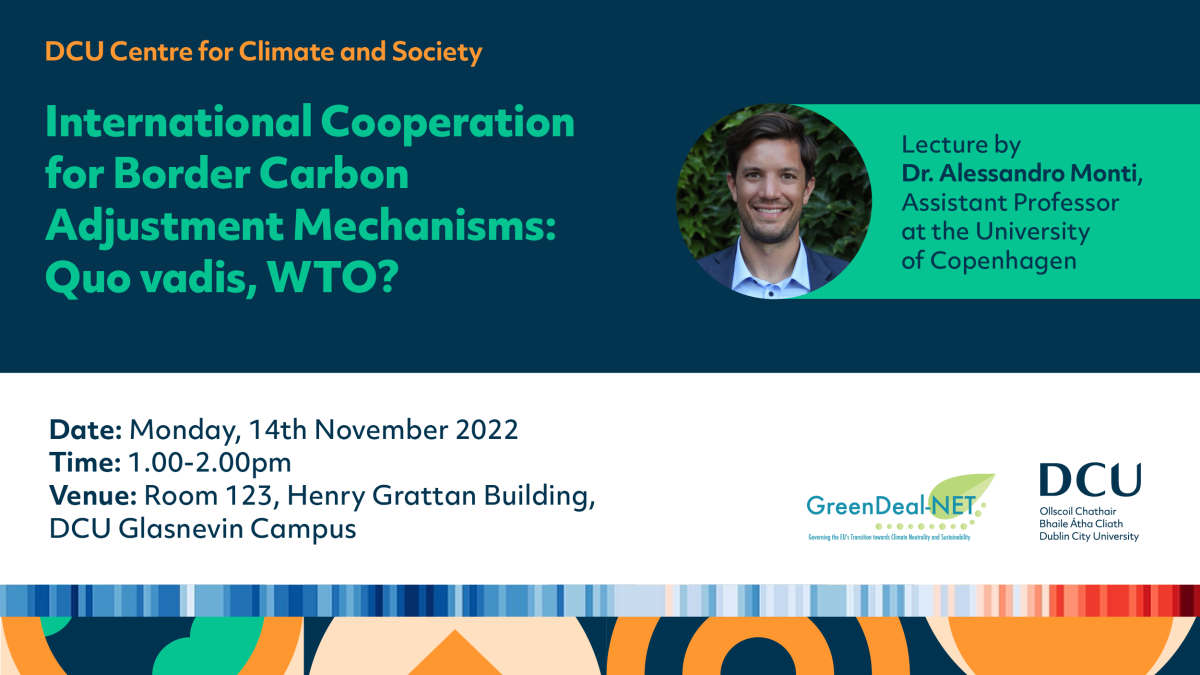 The DCU Centre for Climate and Society hosted a public lecture by Dr. Alessandro Monti from the University of Copenhagen on International Cooperation for Border Carbon Adjustment Mechanisms: Quo vadis, WTO? on 14 November 2022. 
Implementing border carbon adjustment mechanisms is widely regarded as a crucial tool to tackle carbon leakage. At present, a number of major emitters, including the EU, has advanced proposals to introduce a charge at the border based on the levels of GHG emissions embedded in imported products. This lecture discussed the World Trade Organization's role in fostering multilateral cooperation on border carbon adjustment, while examining challenges and opportunities that may arise at the multilateral level.
Asia is one of the world's most vulnerable regions to climate change. In 2021, climate disasters affected over 57 million people across the region. As a region with varying levels of socioeconomic development, and political and media freedom, the ability of governments to respond and prepare for climate emergencies is severely tested.
The Ireland India Institute and DCU's Centre for Climate and Society held a seminar on Climate Change, the Media, and Politics in South and Southeast Asia on 8 November.
Three postgraduate students discussed these issues in three South and Southeast Asian countries.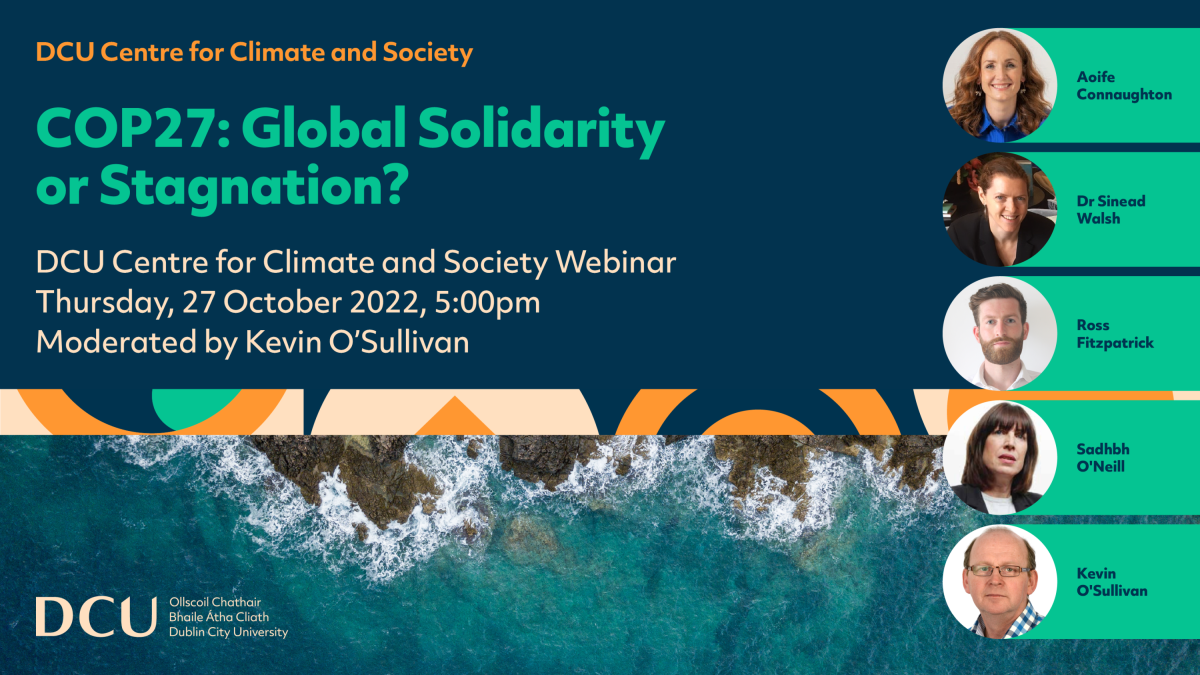 Will COP27 in Sharm El-Sheikh, Egypt be a moment for global solidarity or stagnation? The Centre held a webinar on Thursday 27 October at 5.00pm to preview what will be on the conference agenda. Speakers took a deep dive into what might transpire there across the political, media, corporate and governance arenas. The panelists were:
- Dr Sinead Walsh, Climate Director at Ireland's Department of Foreign Affairs
- Sadhbh O'Neill, academic
- Ross Fitzpatrick, Policy & Advocacy Officer at Christian Aid Ireland
- Aoife Connaughton, a Director of Deloitte's Climate and Sustainability practice
Moderated by Kevin O'Sullivan, Environment & Science Editor, The Irish Times.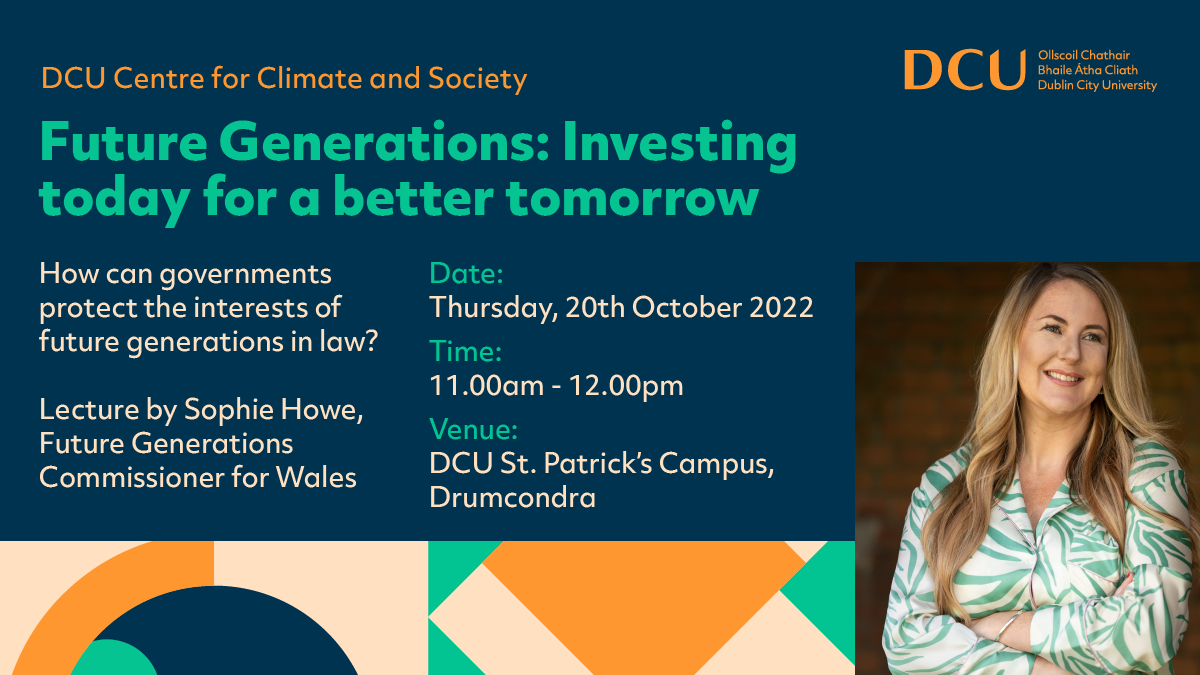 On Thursday 20 October the DCU Centre for Climate and Society hosted a public lecture by Sophie Howe, the Future Generations Commissioner for Wales on the St. Patrick's Campus. As Commissioner, Sophie Howe has a remit set out in law to be "the guardian of the interests of future generations in Wales". She provides advice to the Government and other public bodies in Wales on delivering social, economic, environmental and cultural well-being for current and future generations, and assesses and reports on how they are delivering.
The Centre for Climate and Society delivered a 5-module Climate Literacy Training Course to broadcasters, from national outlets to community radio stations, through the Broadcasting Authority of Ireland's Sustainability Network.

The International Maritime Organization (IMO) is working on a suite of measures to reduce greenhouse gas emissions from the international shipping sector. Market-based measures (MBMs) form part of this suite and can contribute to reducing emissions from the industry cost-effectively. DCU is offering an online training programme on MBMs for IMO delegates from Small Island Developing States, Least Developed Countries, and African States. The training is delivered by Dr Goran Dominioni with expert support from partners, including the World Bank and UNCTAD.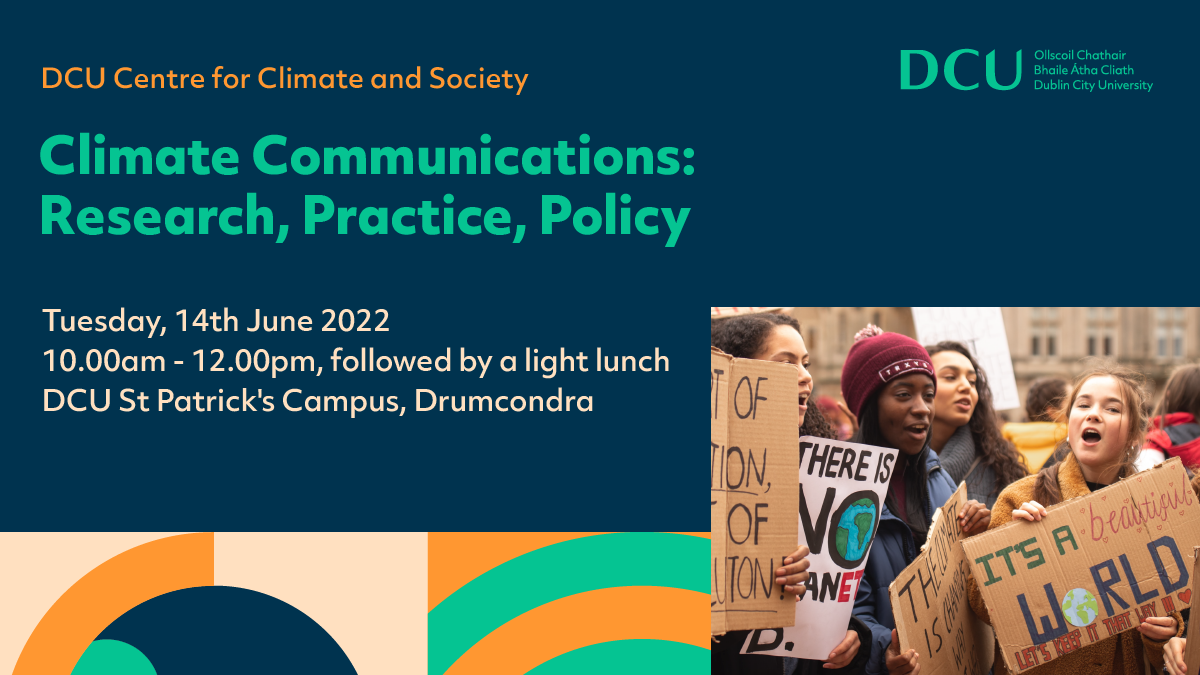 Climate Communications: Research, Practice, Policy
On 14 June, 2022 the DCU Centre for Climate and Society held a workshop on climate communications with keynote speaker Prof David Holmes, Founder and Director of the Monash Climate Change Communication Research Hub, Australia.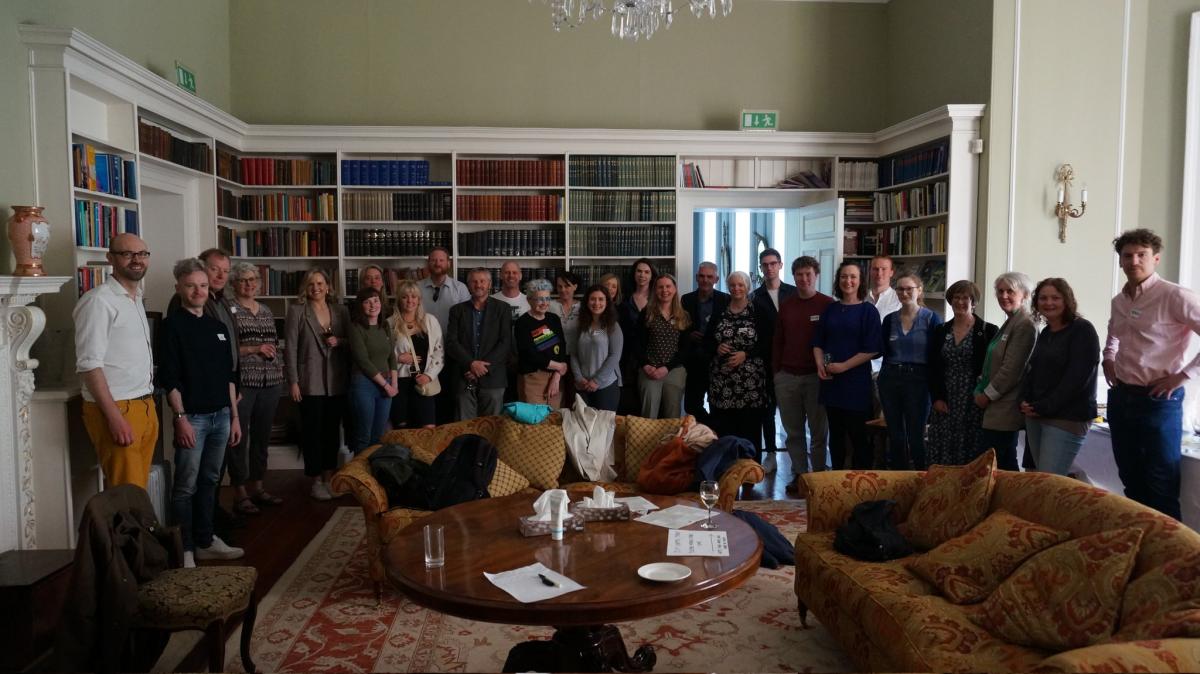 On June 10, 2022 the DCU Masters of Climate Change: Policy, Media & Society Alumni & Student Network was launched during an event on St. Patrick's Campus. The gathering offered a chance for current students and alumni to connect, agree on the goals of the Network and discuss plans for collaboration.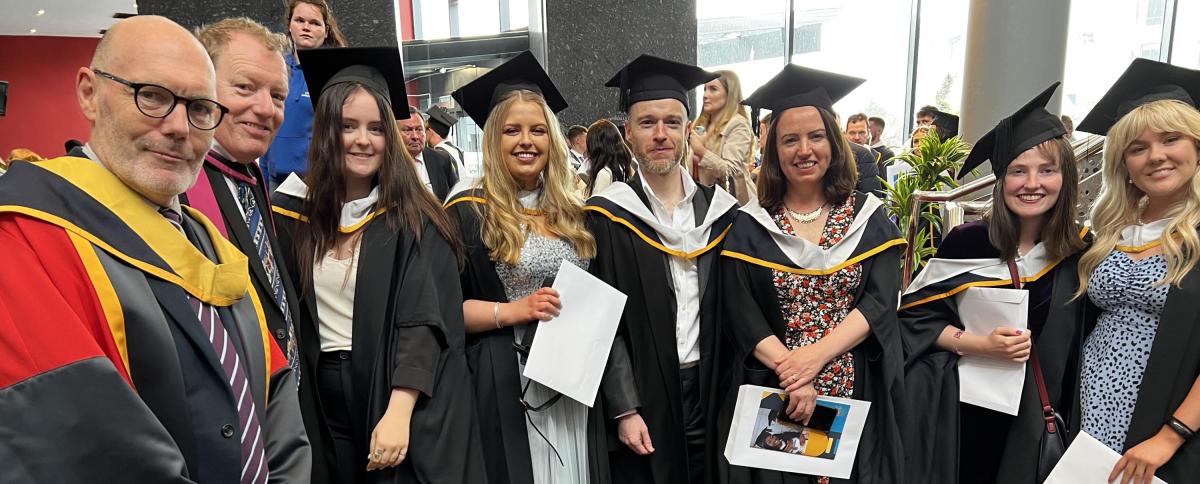 A catch-up graduation was held for DCU students who missed out on an in-person ceremony because of the pandemic. We were delighted to welcome back some of the first ever MSc in Climate Change graduates for a delayed in-person celebration of their achievements.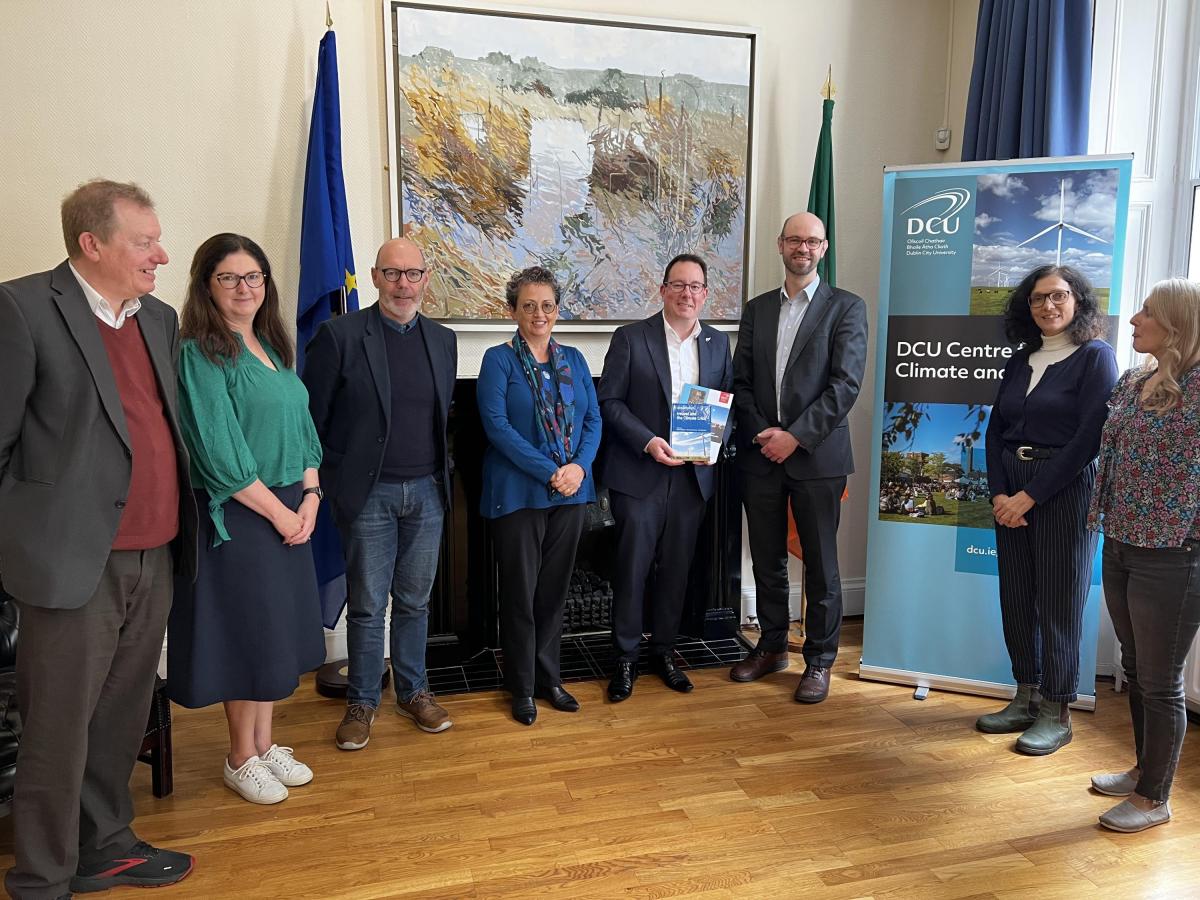 It was an honour to welcome New Zealand Ambassador for Climate Change, Kay Harrison, and New Zealand Ambassador to Ireland Brad Burgess to DCU to meet with Centre members. We spoke about climate policy, agriculture, media and climate disclosures in Ireland and New Zealand.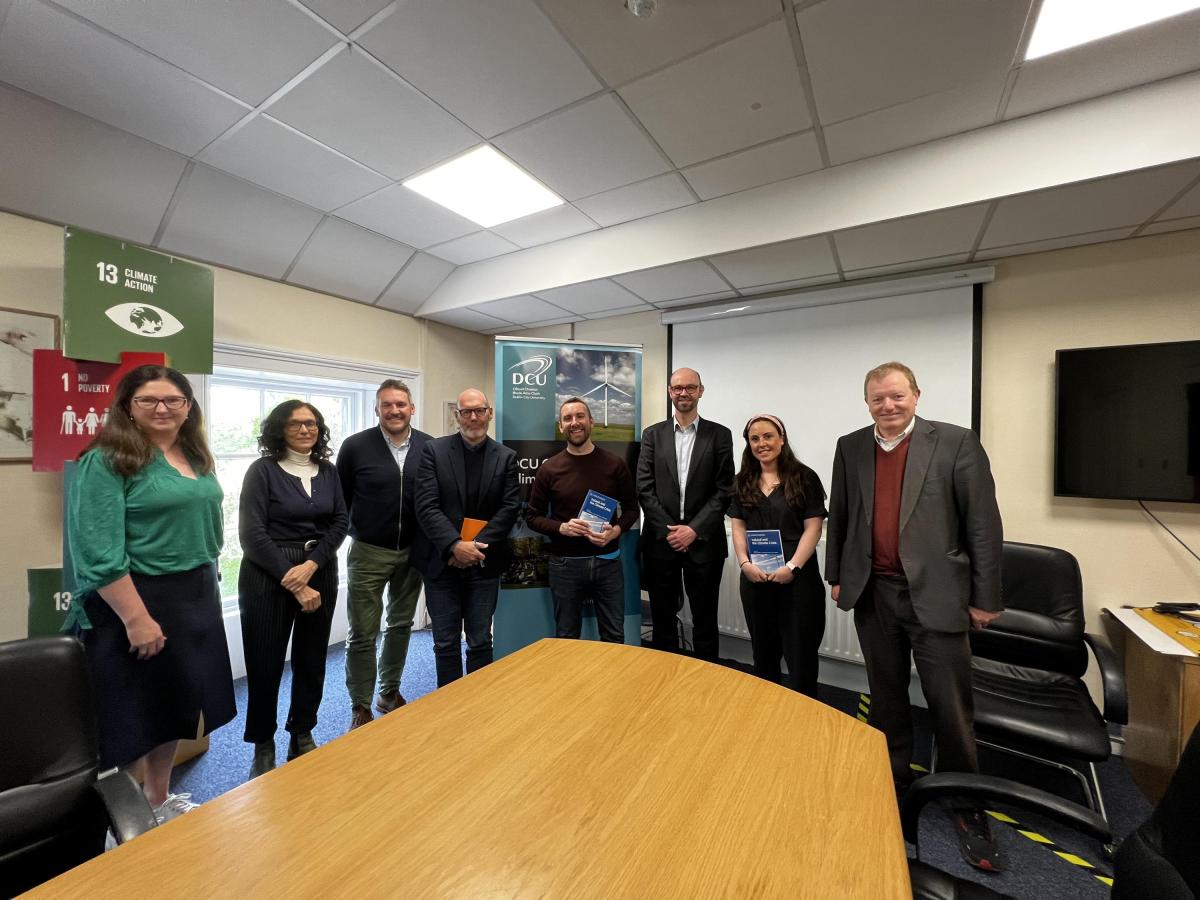 We were delighted to meet with Jonathan Tench, International Partnerships & Networks Change Maker in the Office of the Future Generations Commissioner for Wales and Rhiannon Evans, External Relations Manager at the Welsh Government Ireland Office. We discussed the Welsh Well-being of Future Generations Act and exchanged ideas on climate action.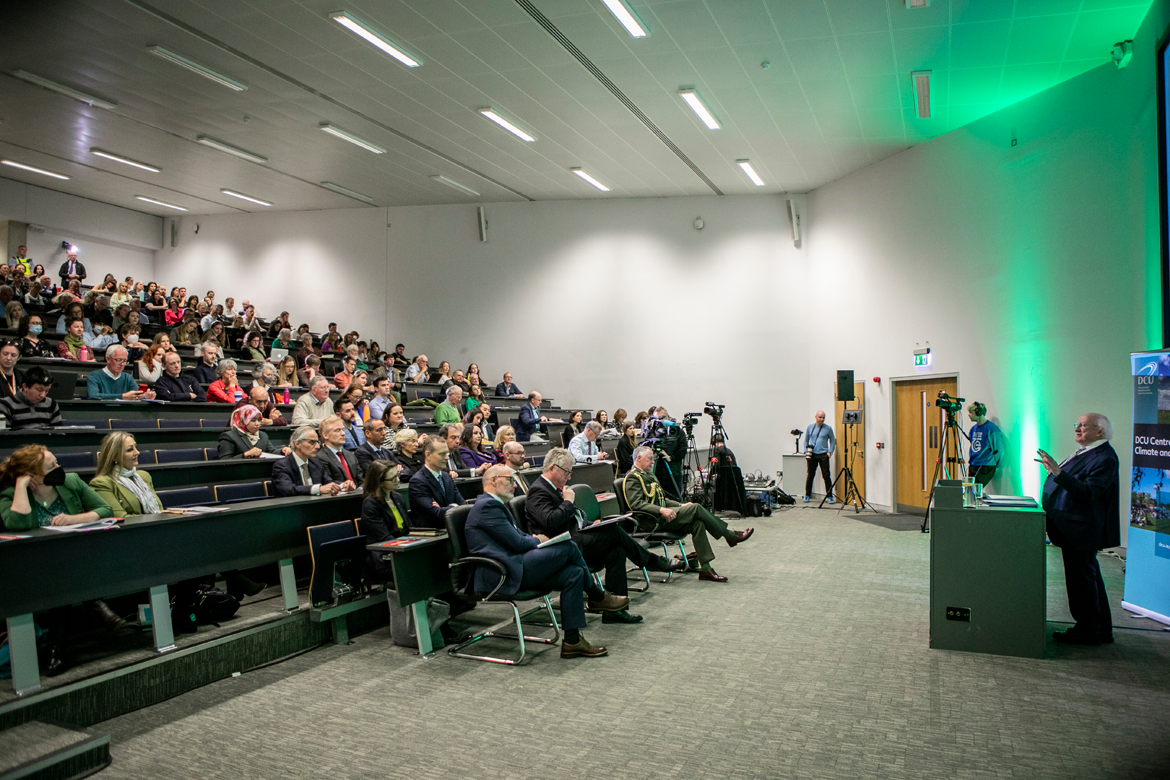 The Advisory Board of the Centre for Climate and Society met for the first time on 29 April 2022.
Find out more about the Advisory Board members here.  
The Emissions Challenge: Reflecting on the IPCC Climate Change Mitigation Report
In early April the UN Intergovernmental Panel on Climate Change (IPCC) released a new report, outlining the need for 'rapid and deep' emissions reductions. The Centre held a webinar with an expert panel to discuss how Ireland can achieve this and the benefits of climate action.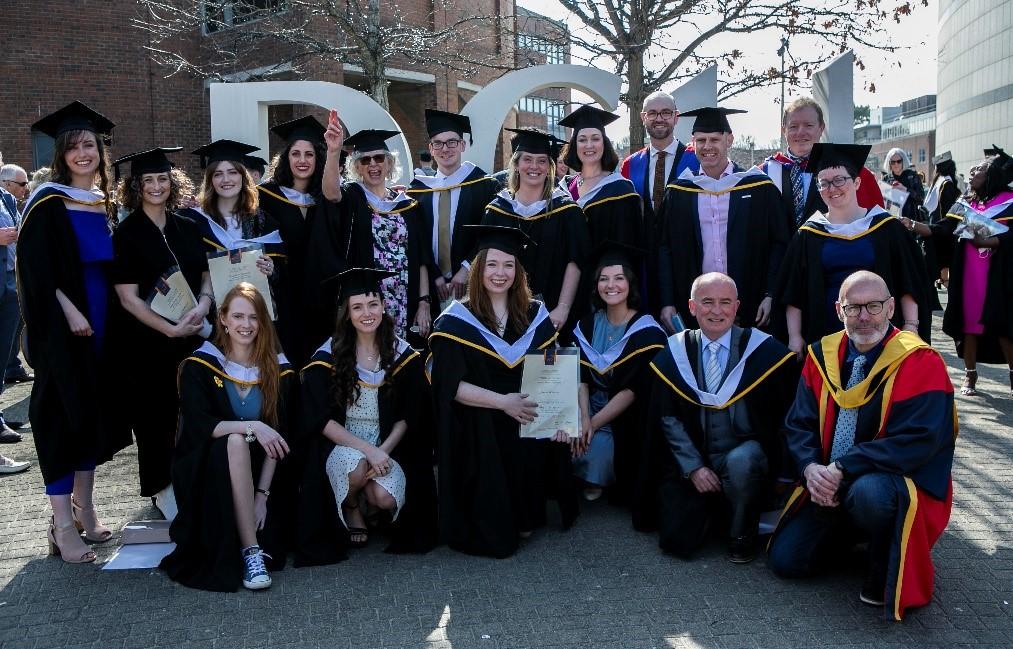 One of the highlights of any academic year is to celebrate our students' graduation. The first in-person graduation of our students who finished the MSc in Climate Change took place on March 26. We celebrated students who completed the programme in September 2021.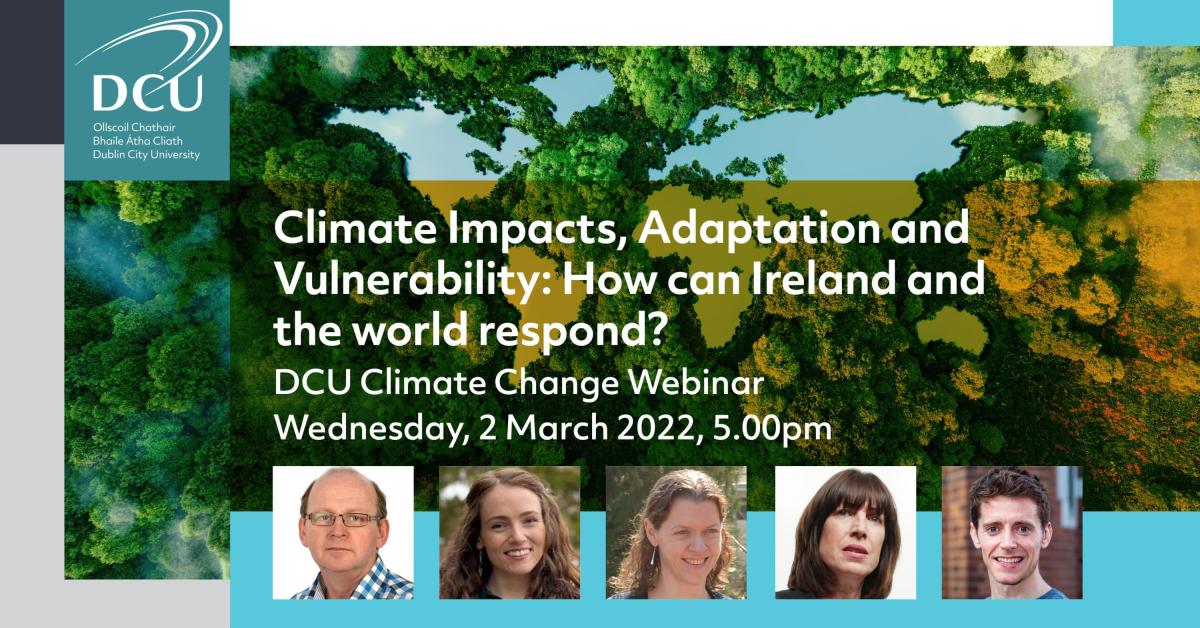 Climate Impacts, Adaptation and Vulnerability: How can Ireland and the world respond?
The Centre hosted a webinar on the UN Intergovernmental Panel on Climate Change (IPCC) report, which assesses the vulnerability of people and nature to climate change, and identifies options for adapting to it.
A panel of experts from academia, policy and civil society reflected on the landmark report and how Ireland and the world can respond.