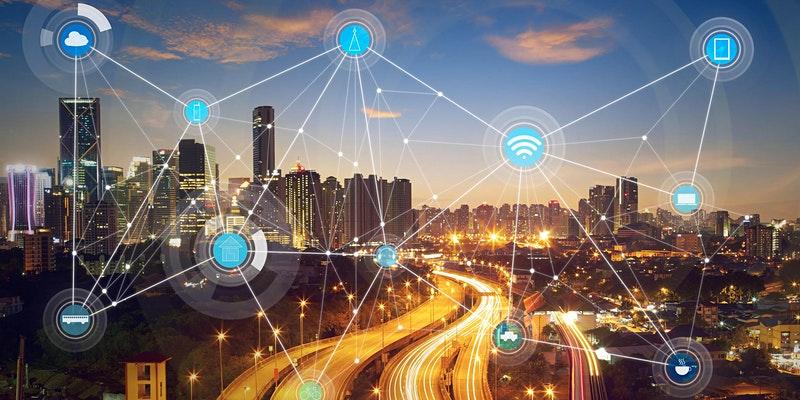 Webinar: MSc in the Internet of Things at DCU
-
Target Audience
Postgraduate
Is registration required?
On
Free of charge or ticket price
Free of charge
For more information contact
gillian.moriarty@dcu.ie
Join us for a webinar about our part-funded MSc in the Internet of Things at DCU, on April 29th at 1pm.
Do you want to accelerate your career in the Internet of Things?
The Internet of Things (IoT) is a computing concept describing the inter-connectivity and collaboration of a wide variety of everyday physical objects connected via the Internet. Rapid IoT development has been driven by ongoing research and technological advances (notably in 5G mobile communications and in Artificial Intelligence). IoT technologies are enabling a wide range of business opportunities in the context of "smart" homes, neighbourhoods and cities and in the exploitation of intelligent infrastructure and services, in areas such as transport, power and healthcare.
Ireland is a global centre for groundbreaking advancements in IoT. There is strong demand for IoT professionals, who are competent in the design, development, management and support of IoT systems and there is a talent shortage in this area. To meet this skills challenge, Technology Ireland Software Skillnet and Dublin City University (DCU) have developed, with consultation from industry, a level 9 Masters programme in Electronic and Computer Technology (Internet of Things).
Join our webinar on the MSc in IoT for a full overview of the course, modules and opportunities. You will also have the chance to ask the programme chair Dr Derek Molloy any questions that you may have. Special guest Paul Sheridan, Smart Buildings and Systems Integration Lead, will join this webinar to give an overview of his experience of studying IoT in DCU. This session will last approximately 40 minutes.
For more information about this course, click here.