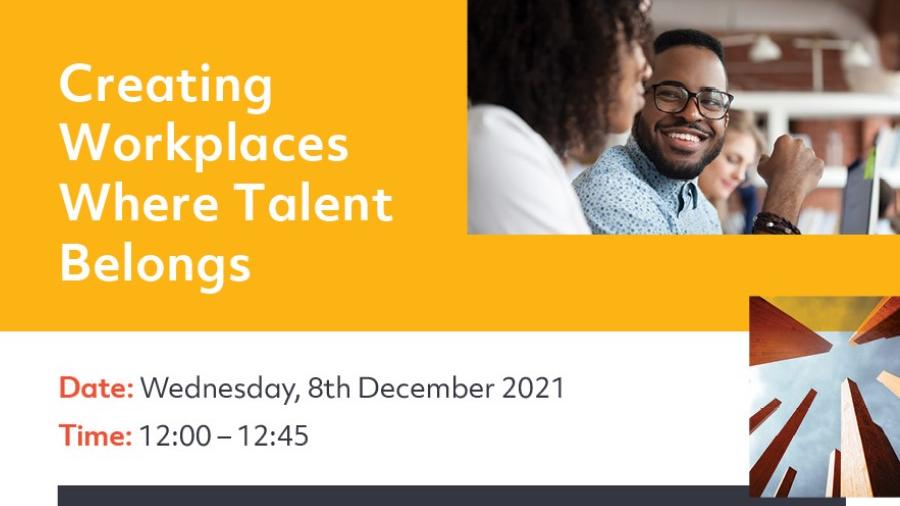 Creating Workplaces Where Talent Belongs
to
Target Audience
All Welcome
Is registration required?
Yes
Free of charge or ticket price
Free of charge
For more information contact
edtrust@dcu.ie
Creating Workplaces Where Talent Belongs: DCU Access to the Workplace 2022 Launch Event
To celebrate the launch of the DCU Access to the Workplace Programme for 2022, join us for an online event to explore the role of internships in creating workplaces that promote diversity, inclusion and belonging.
Date:     Wednesday, 8th December 2021
Time:     12:00 – 12:45
 
Our fantastic speaker inputs will include:
Best Practice in Creating a Workplace of Belonging: An interview with Tommy Kelly, CEO of ESW (formerly eShopWorld) and Business Person of the Year Winner at the Business and Finance Awards in 2020. In conversation with Samantha McCaughren, Business Editor, Sunday Independent.
Creating Meaning and Engagement for Employees: Stephen Colgan, DCU Access graduate and Solicitor at DWF on his experience of DCU Access to the Workplace and how it contributes to creating a culture of belonging.
Building Confidence and Connections in the Workplace: DCU Access student Natasha Maimba on how her Access to the Workplace internship with law firm Maples in 2021 has helped her to imagine her future career. 
If you are planning to attend, please click on the registration link. You will be provided with the link to the online event before Wednesday, December 8th