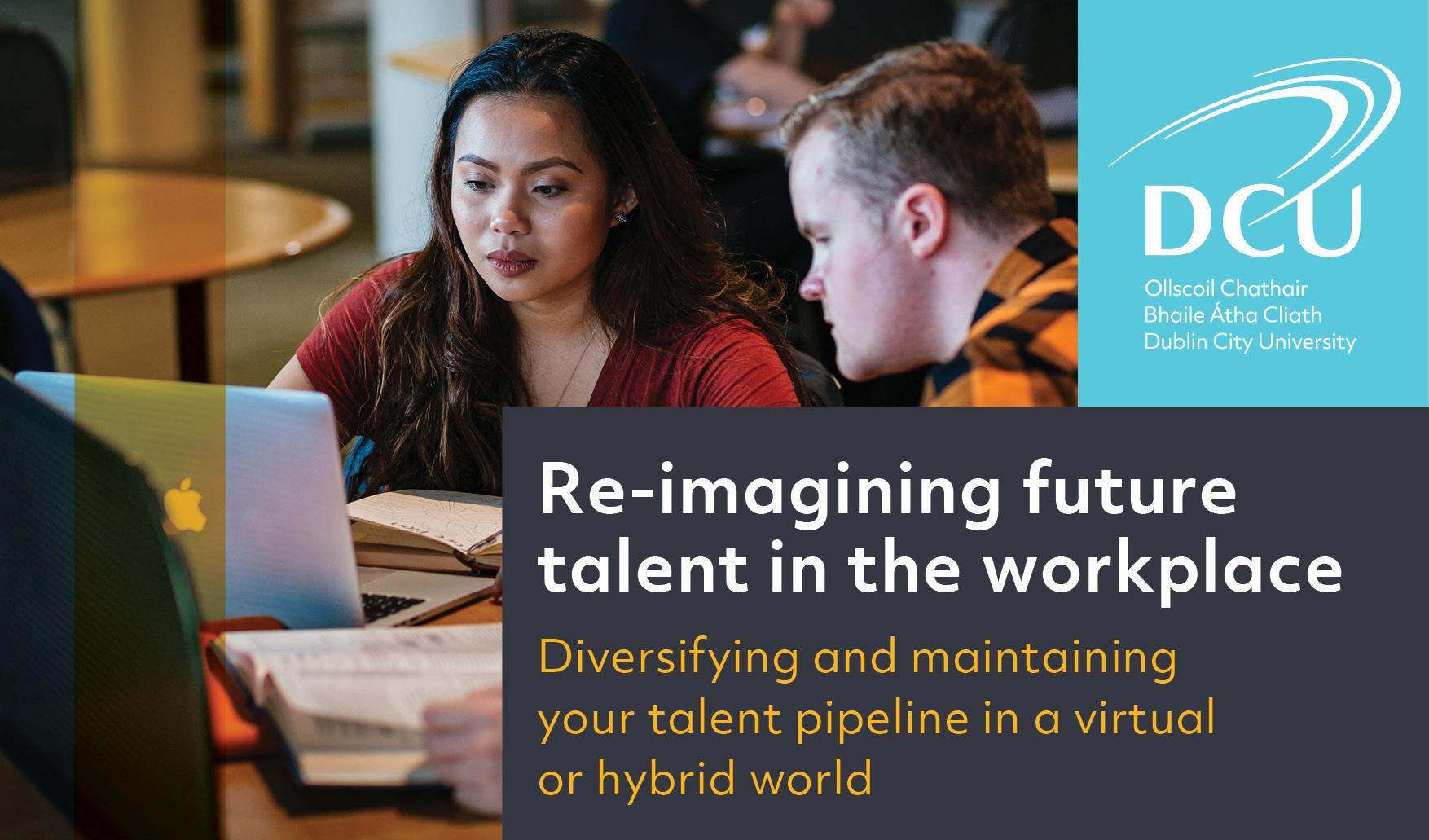 Access to the Workplace 2021 Launch event
-
Target Audience
All Welcome
Is registration required?
On
Free of charge or ticket price
Free of charge
For more information contact
sinead.m.murphy@dcu.ie
Re-imagining future talent in the workplace: Diversifying and maintaining your talent pipeline in a virtual or hybrid world
Contributors: Jim Gavin, former Dublin Manager and Assistant Director at Irish Aviation Authority; Prof David Collings, DCU Business School; Priscilla O'Regan, Head of Communications at BT Ireland; Áine Kerr, Co-founder and COO of Kinzen
DCU will host a lunch-time event on Wednesday 20th January to launch the 2021 Access to the Workplace Programme.
Jim Gavin, Professor David Collings, DCU Business School, and Priscilla O'Regan will take part in an important discussion facilitated by Áine Kerr on the topic of building diverse talent pipelines and the future of internships in a virtual or hybrid world. 
It will also feature contributions from Access students, including Chloe Ward, a Computer Applications student, who will share details of her recent placement with BT Ireland which she was able to carry out remotely.
Over 55 leading companies currently support DCU's Access to the Workplace Programme by providing paid summer internships (virtual or hybrid) for DCU Access students from socio-economically disadvantaged backgrounds. Their support is critical in enabling students to save, while also preparing for work in a professional environment and gaining experience in their chosen field.
Click here to register https://shapingthefuture.dcu.ie/attw2021/