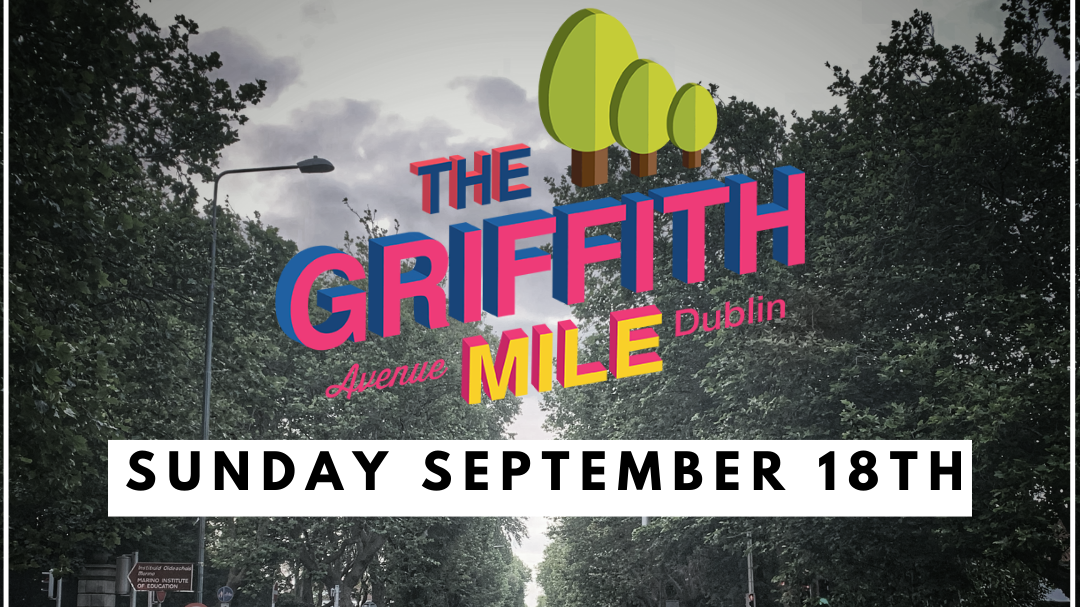 Griffith Avenue Mile
to
Target Audience
All Welcome
Is registration required?
Yes
Proudly supported by Dublin City University and Dublin City Council, the Griffith Avenue Mile returns this September for the first time since 2019.
The Griffith Avenue Mile is a one mile road race for runners of all levels young and old, which will involve closing off a stretch of Griffith Avenue in Dublin to traffic for several hours on Sunday, September 18th 2022.
The event is a joint initiative between the All Hallows Area Association and Marino Athletics Club, in association with Athletics Ireland.
The event objective is two-fold:
1. To promote community spirit and encourage social interaction between young and old who live, work and play in and around Griffith Avenue; and
2. To promote the beauty and amenity of the special tree lined avenue that is Griffith Avenue through a novel and interesting public event.
Click here for more information about the Griffith Avenue Mile, and to register.