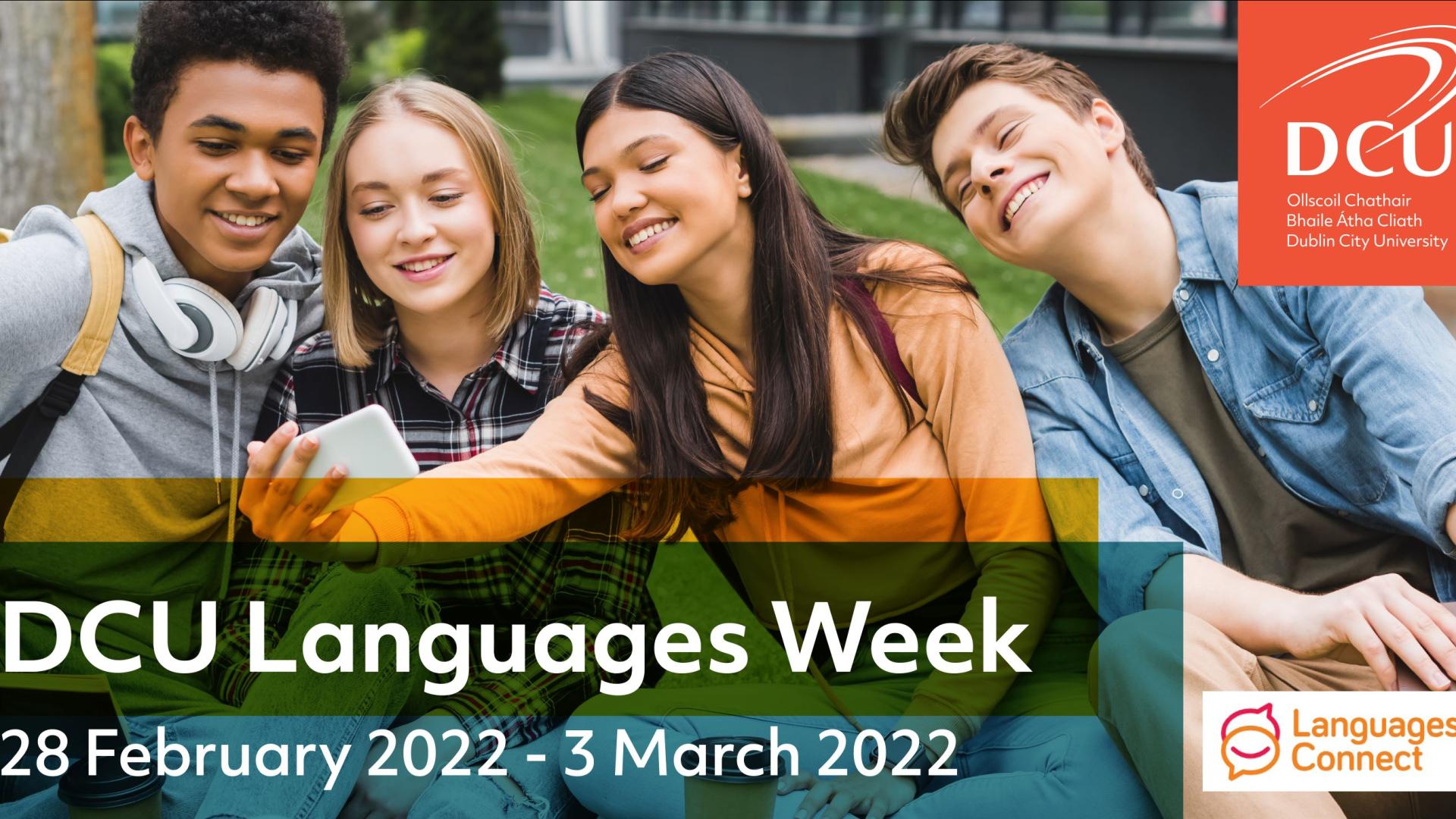 Languages Week 2022
to
Target Audience
All Welcome
Is registration required?
Yes
Free of charge or ticket price
Free
The School of Applied Language and Intercultural Studies (SALIS) and Fiontar & Scoil na Gaeilge, at DCU are pleased to announce DCU Languages Week 2022 supported by Languages Connect.
Open to all interested 4th, 5th and 6th year secondary school students. Events during language week include:
— virtual workshops
— lecture taster sessions on campus (4th/TY students only)
— a 10 word story language competition
Virtual workshops and lecture taster sessions are delivered by experts, artists and language instructors relating to the following languages: Chinese, French, German, Irish, Japanese and Spanish.
If you are curious to know a little bit more about art or culture in the language you choose, or would like to discover a new language this is a great opportunity to find out!
When: Monday 28th February 2022 - Thursday 3rd March 2022
Information about the virtual workshops, lecture taster sessions on campus and more is available here.