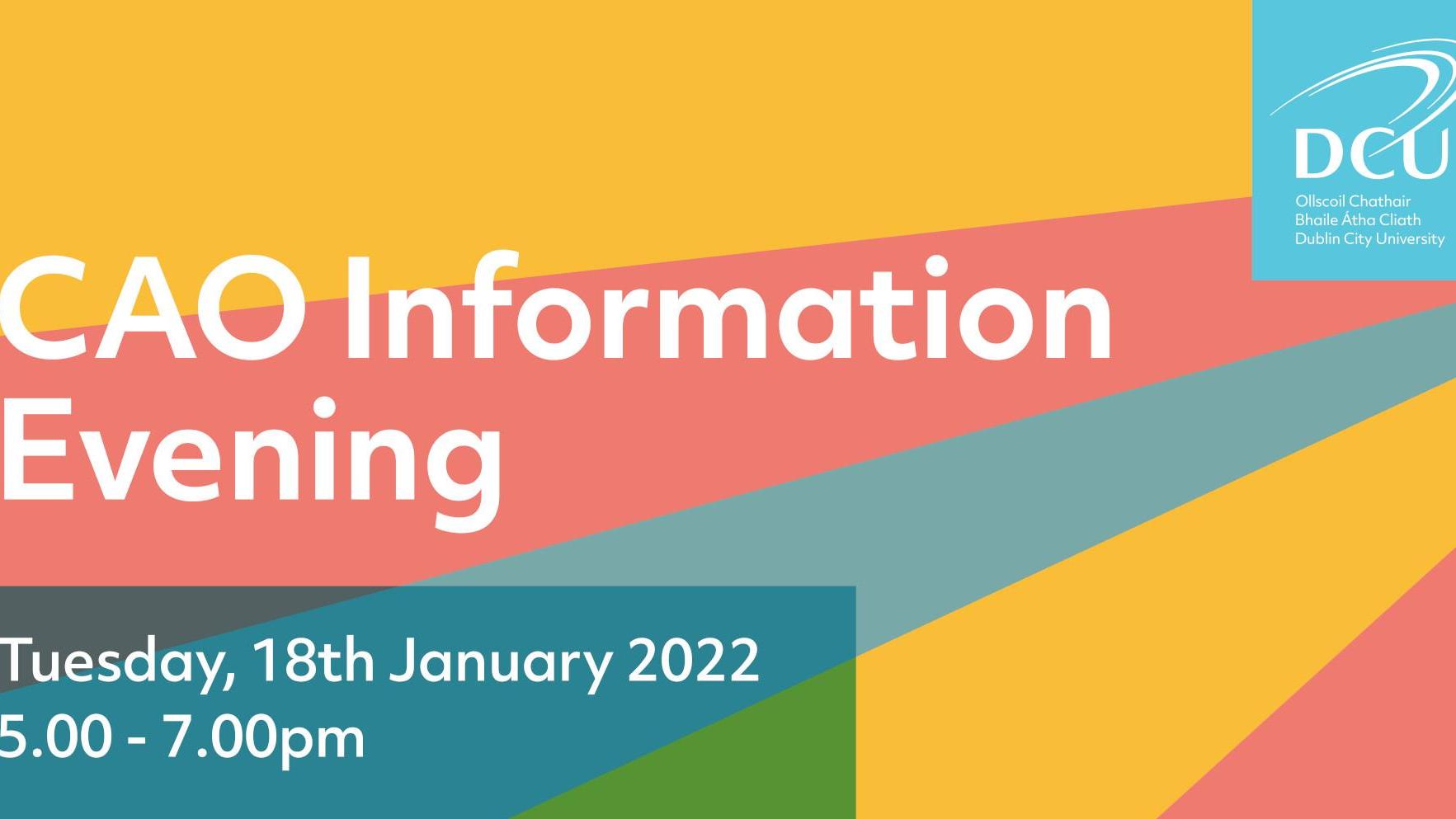 CAO Information Evening 2022
to
Target Audience
All Welcome
CAO applicants, 6th year students, parents
Is registration required?
Yes
Free of charge or ticket price
Free of charge
For more information contact
studenthelp@dcu.ie
We welcome you to join our CAO Information Evening from 5pm-7pm on 18th January.
Taking place on the Unibuddy platform, this event will give you the chance to hear from current students and staff about some of the exciting courses on offer at DCU. It will give you an an opportunity to speak directly to DCU staff and students about courses, internship opportunities, career prospects, facilities, supports, and student life at the University. 
We will also have representatives from some support offices: DARE, Access, Mature Student, Sports, and International. 
If there's an area you're curious about, let us know in advance at studenthelp@dcu.ie.
We will also have an "Applying through the CAO" session on Zoom from 4pm-5pm. You can register here for this webinar.