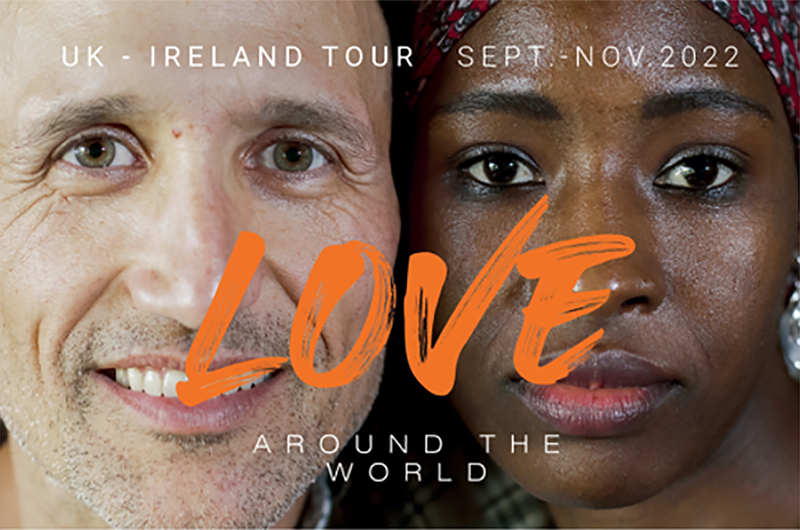 "Love Around the World" film screening + Q&A with Directors
to
Venue
The Larkin Lecture Theatre, DCU, Dublin
Target Audience
All Welcome
Is registration required?
Yes
Free of charge or ticket price
€10
For more information contact
aisling.mcmahon@dcu.ie
Description: Love Around the World 
From the depths of the Amazon rainforest and remote Himalayan villages, across small Pacific countries and African slums, all the way to middle-class suburbs and the world's largest cities, this documentary shows 33 intimate stories about love and marriage, where people talk openly and sincerely about their challenges and struggles, their highs and lows, creating a unique love story that shows all the complexity of love in the 21st century.  
Love Around the World searches for the definition of love through real life experiences and emotions, whilst also showing the role that religion, culture, politics, and personal circumstance have on relationships.  
Co-directors Andela and Davor Rostuhar will be present at the screening to take part in a post-screening Q&A