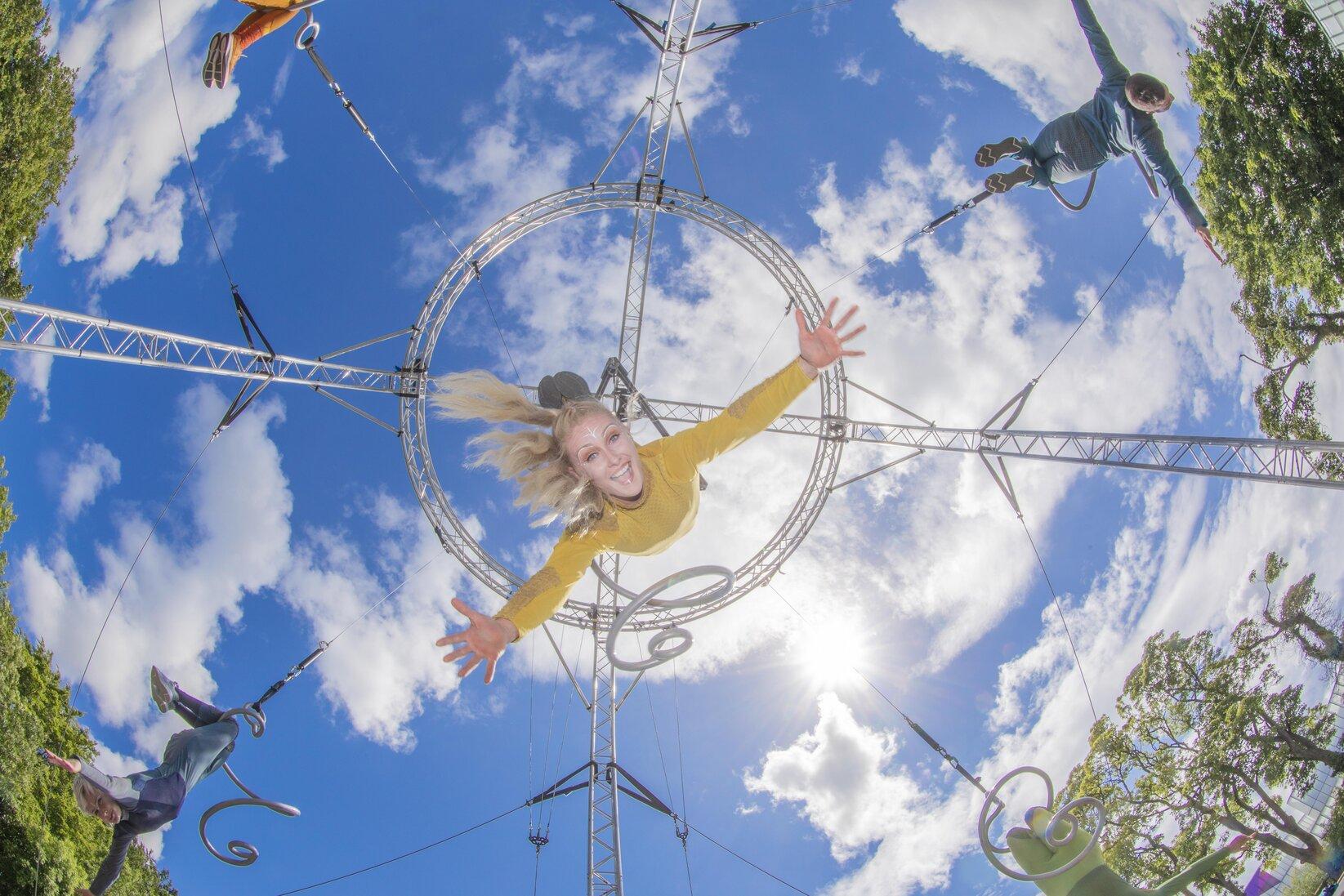 A Handful of Dreams
to
Campus
St Patrick's Campus
Target Audience
All Welcome
Is registration required?
Yes
Free of charge or ticket price
Free, registration required
For more information contact
marcella.bannon@dcu.ie
Ireland's leading Circus Company Fidget Feet Aerial Dance Theatre are bringing their magical outdoor aerial show to Dublin City University, St Patrick's campus, as part of the Dancer from the Dance Festival. 
An explosion of music, dance, and aerial with an electric ensemble of five aerial dancers and two live musicians
A Handful of Dreams is an awe-inspiring and heart-warming outdoor show that combines aerial and circus arts with live Irish traditional music and dance. Infusing a specially designed outdoor rig with ancient magic, this beautiful celebration will connect to the hearts of each audience member while restoring the joy of being alive.
Sat 24th June 2 shows 2pm & 6pm 
Sun 25th June 2 shows 1.30pm & 4pm
Bookings can be made through Eventbrite at the link above.
Recommended for 6 years+