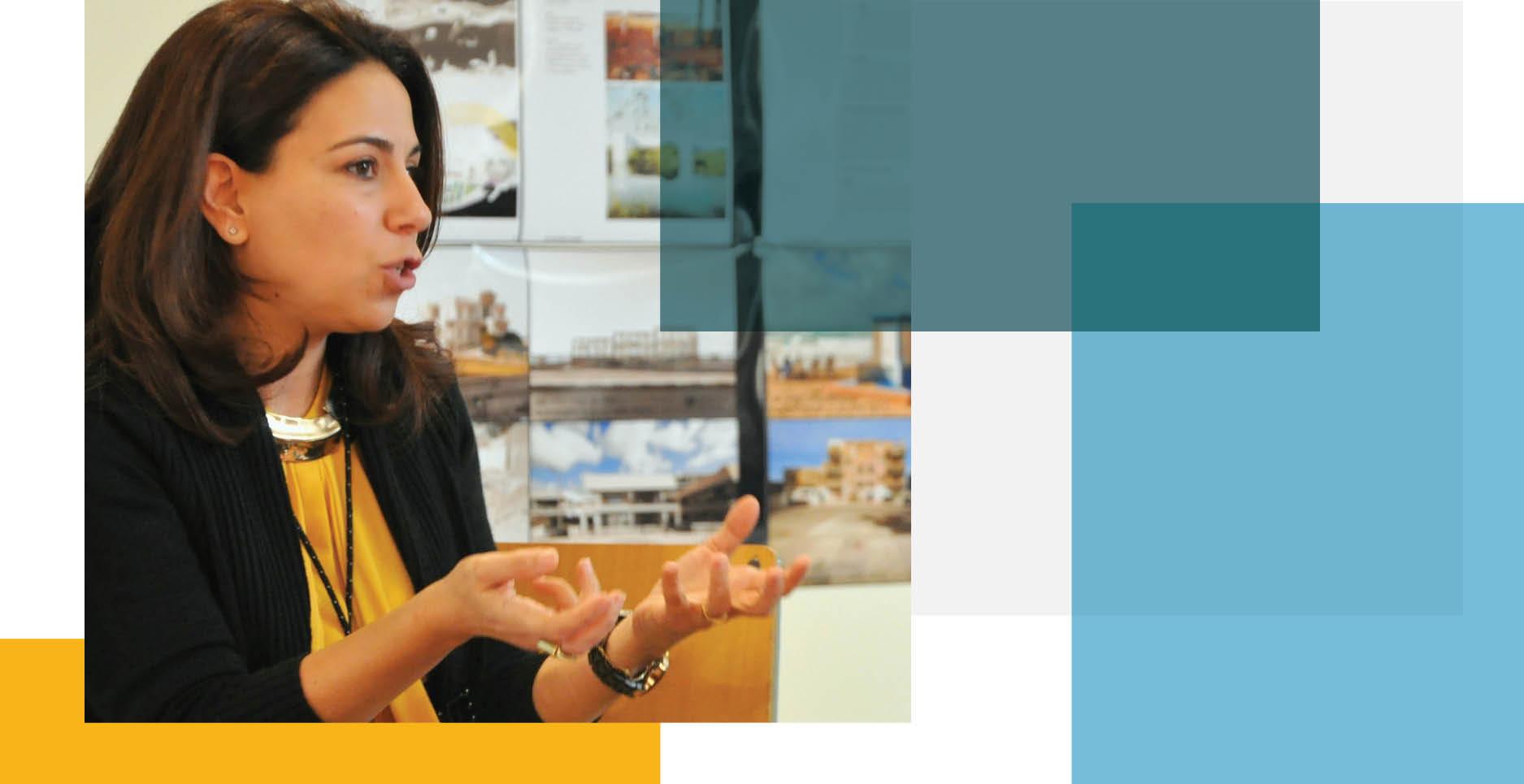 DCU announce collaboration with global design leader to create the first Autism-Friendly University design guide
Dublin City University is collaborating with a world leader in the field of architectural design to create the first ever Autism-Friendly University Design Guide. 
The university will work with global expert Magda Mostafa, an Associate Professor in the Architecture Department at the American University in Cairo (AUC) and author of the world's first research-based design framework for autism. 
The collaboration will focus on the creation of an autism-friendly design guide which will inform future infrastructural developments at DCU to ensure campus buildings and facilities are autism-friendly. It will also act as a reference for the retro-fitting, where possible, of existing buildings. 
When complete, the guide will be publicly accessible to other higher education institutions. 
As part of it's designation in 2018 as the world's first Autism-Friendly University by autism advocacy charity AsIAm, DCU committed to implementing a series of practical actions and initiatives to meet the needs of autistic students and staff.
One of the project principles is to establish an "Autism friendly operational environment". The provision of quiet spaces, sensory pods, quiet hours and spaces for internal and external events, across the university campus, is among a series of strategic initiatives that have been implemented.
Mostafa is internationally recognised for her work in creating an autism-friendly design framework and is the author of autism ASPECTSS™ design guidelines, the world's first research-based design framework for autism worldwide. She has presented on this to the United Nations, Harvard University and to showcase events at the National Autistic Society in the UK, AsIAm and the World Autism Organisation. 
Hailed as "one of the world's pre-eminent researchers in autism design" by the international architectural media, Mostafa leads design studio II at AUC which focuses on the vocabulary of contemporary Egyptian architecture and is currently the co-director of the UNESCO-UIA* education commission and validation council,  a global think-tank tasked with setting architectural education policies and practices as well as upholding threshold standards of excellence.
Speaking about the collaboration the President of Dublin City University, Professor Daire Keogh said, 
"The development of this guide demonstrates the seriousness with which DCU takes its designation as the world's first Autism-Friendly University. Our collaboration with Magda Mostafa will ensure that DCU's future campus developments will be accessible to all. I hope that this design guide will encourage universities worldwide to address the needs of autistic students when planning new campus facilities."
DCU's Director of Student Support and Development Dr Claire Bohan said, 
"DCU has taken its commitment to being an autism-friendly university to a whole new level through the development of this initiative. The involvement of students on the spectrum on the steering committee is particularly important. These students are generously giving of their time to ensure that students of the future will have a whole new sensory experience on campus - now that's very special. 
Dr Magda Mostafa said, 
"As awareness around Autism and Neurodiversity grows in many sectors, we are beginning to see increased supports across the lifespan of needs. Although far from complete, these supports nonetheless have created the long-overdue opportunity for autistic individuals to be increasingly included, and hopefully finding their rightful place, in multiple levels of society- in schools, the workplace, our cities and now higher education campuses. 
Ireland, particularly through the work of AsIAm and DCU in particular are leading this inclusive agenda on the global front. I am proud to be part of this important step at DCU towards autism friendly university campuses, one which I hope will only be the first of many as the conceptual premise behind the guide is replicated in university campuses, and scaled up to urban platforms such as cities and regions across Ireland, Europe and the world."
Adam Harris, CEO of AsIAm said,
"AsIAm are excited to be working with DCU and Dr Magda Mostafa to create the first ever Autism-Friendly University Design Guide which meets the needs of autistic students. Too often buildings are designed which do not take account of autism accessibility requirements and services do not prioritise the very real barriers autistic people face in managing the environment.
Autistic students in university are often expected to live in student accommodation which is crowded, unstructured and noisy. We have been on an exciting journey with our partners in Dublin City University to transform experience and outcomes for university students on the autism spectrum. We believe this latest collaboration, with the incredible Dr Magda Mostafa, provides an opportunity to create and understand better supportive environments for autistic people to live and learn at third level - in DCU and across the world".
Malene Larsen. DCU 2nd year student said, 
 
"Upon entering university, we expect it to be a time of discovery, academically, socially and personally. However, for some neurodivergent people, this may become a vastly different experience. If you have a divergent sensory profile and are highly sensitive, your sensory system can quickly enter a state of survival mode that is continual and debilitating. Using lecture halls and other common spaces with noise, smell, proximity and lighting can cause pain. Being social can be a utopia - which is something others just do and don't think about. For some people at university, they never even get their basics covered because of a stressed sensory system. Concretely, it is often just about survival. That is why I am so happy and grateful to be part of this project."
Head of Estates, DCU, Gerard McEvoy said, 
"The Estates Office is delighted to be working closely with DCU Autism Friendly and Dr Mostafa to create the first ever Autism-Friendly University Design Guide. It is envisaged the developed guide will be included in tender specifications for the appointment of future Design Teams and will provide a roadmap for the implementation of a number of practical designs and initiatives in the areas of acoustic design, spatial configuration, wayfinding, lighting and materials selection, to name but a few,  ensuring campus buildings strive to become more autism friendly." 
*(United Nations Educational Scientific and Cultural Organisation-Union Internationales des Architectes- The International Union of Architects)