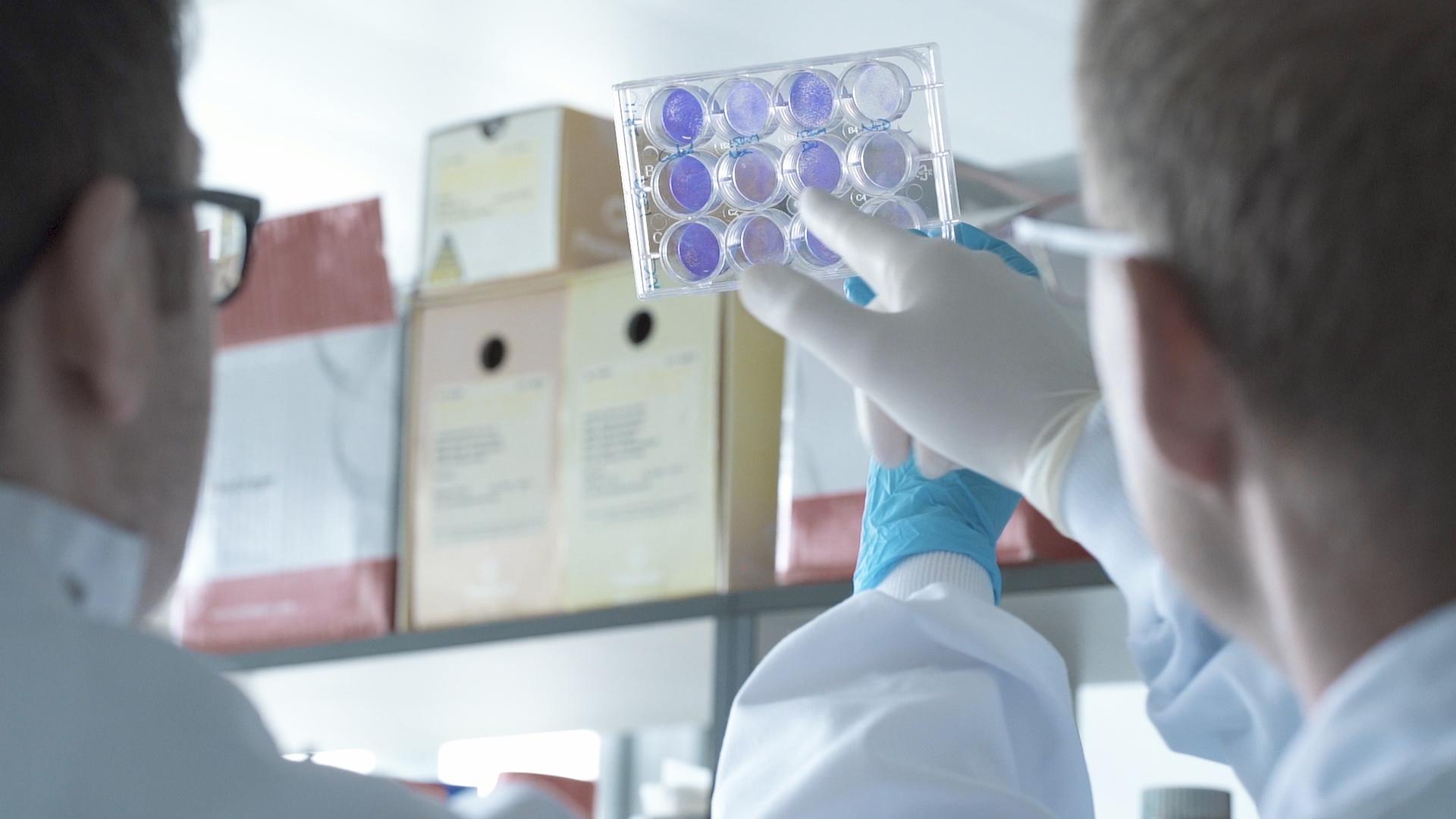 Science Foundation Ireland announces award to NICB at DCU for breast cancer treatment research
Science Foundation Ireland today announced a Strategic Partnerships Award of €800,000 (€400,000 from Science Foundation Ireland and €400,000 in 50:50 matched funding from Puma Biotechnology, Inc.) to the National Institute for Cellular Biotechnology (NICB) at DCU.
The award will fund a project known as ACORN, trAnslational Cancer research On pan-HER inhibitioN, led by Prof. John Crown (Principal Investigator) and Dr. Denis Collins (Co-Principal Investigator) of DCU.
ACORN is a partnership between DCU and Puma Biotechnology, Inc., which aims to further investigate the activity of the HER2+ breast cancer drug, neratinib, as well as its potential use in the treatment of other cancer types. The research will investigate whether neratinib works best alone or with other drugs and whether there are markers in patient blood or tumours which can predict whether they will respond to neratinib treatment. 
ACORN aims to advance cancer research skills in DCU and bring new findings to clinical trials that will benefit cancer patients in Ireland and globally. Previous research led by Prof. Crown resulted in a clinical trial, Caroline-1, which is currently recruiting patients with advanced HER2+ breast cancer in Saint Vincent's University Hospital in Dublin. 
Dr. Collins and Prof. John Crown have built a strong collaborative relationship with Puma Biotechnology. They have studied neratinib over the past decade, with the first comprehensive in vitro profile of the drug published by the DCU research group in 2013. The ongoing Caroline-1 study demonstrates the clinical impact of DCU's translational research ("bench to bedside") programme. ACORN will provide the world-class research to support future clinical trials in Ireland.
Minister for Further and Higher Education, Research, Innovation and Science, Simon Harris said: 
"Over 3,000 breast cancer cases are diagnosed every year in Ireland, it is a disease that continues to affect so many across our country so I am delighted to announce this funding for cancer research in Ireland. I congratulate all the researchers for coming together, with the support of SFI and Puma Biotechnology, in bringing new findings to clinical trials that will benefit cancer patients in Ireland and across the world. This innovative project has the potential to make a real difference to future treatment options available for cancer patients and I look forward to seeing the impact that this research programme will have for patients and our healthcare system in the future."
Announcing the award, Prof. Mark Ferguson, Director General, SFI and Chief Scientific Adviser to the Government of Ireland, said: 
"The SFI Strategic Partnership Programme aims to cultivate partnerships across academia and industry to address key research questions and enhance the competitiveness of our economy. The ACORN research programme will enable real progress in cancer research and inform new treatment options for patients with cancer in the future. When research and industry come together the opportunity for real impact is significant. I congratulate those leading the project and thank the partners for providing support."
Prof. John Crown said:
"Our research group at DCU has a long history of industry-engagement and producing laboratory data that informs clinical studies, such as the most recent Caroline-1 trial. With the support of SFI and Puma Biotechnology, this ACORN award will create a centre of research excellence in DCU, laying the foundation for novel discoveries that will drive a new wave of clinical investigations. Our goal has always been, and will continue to be, finding innovative treatment strategies to improve outcomes for Irish cancer patients."
Dr. Denis Collins said: 
"The ACORN grant will enable a step-change in our translational cancer research activities at the NICB in DCU, employing four researchers and developing state of the art research techniques. In partnership with Puma Biotechnology and SFI, we aim to identify novel combinations of, and biomarkers of response to, the targeted therapy neratinib. The ultimate goal is to bring these laboratory findings to the clinic to offer new treatment options to cancer patients in Ireland and beyond."
Dr. Alshad S. Lalani, Senior Vice President, Translational Medicine at Puma Biotechnology, Inc., said:
"We are excited about this partnership with DCU and Science Foundation Ireland, which will advance our scientific understanding of neratinib and inform optimal therapeutic applications for patients with cancer." 
Prof. Daire Keogh, President of DCU, said:
"This funding represents a major vote of confidence in DCU research. The investment will provide a platform for researchers at the NICB to greatly advance the potentially life-saving work they have been carrying out in relation to breast cancer treatments. 

DCU is hugely grateful to Science Foundation Ireland and Puma Biotechnology for their ongoing support and investment. The creation of ACORN is thanks to their belief and to the leadership of Prof. John Crown and Dr. Denis Collins."