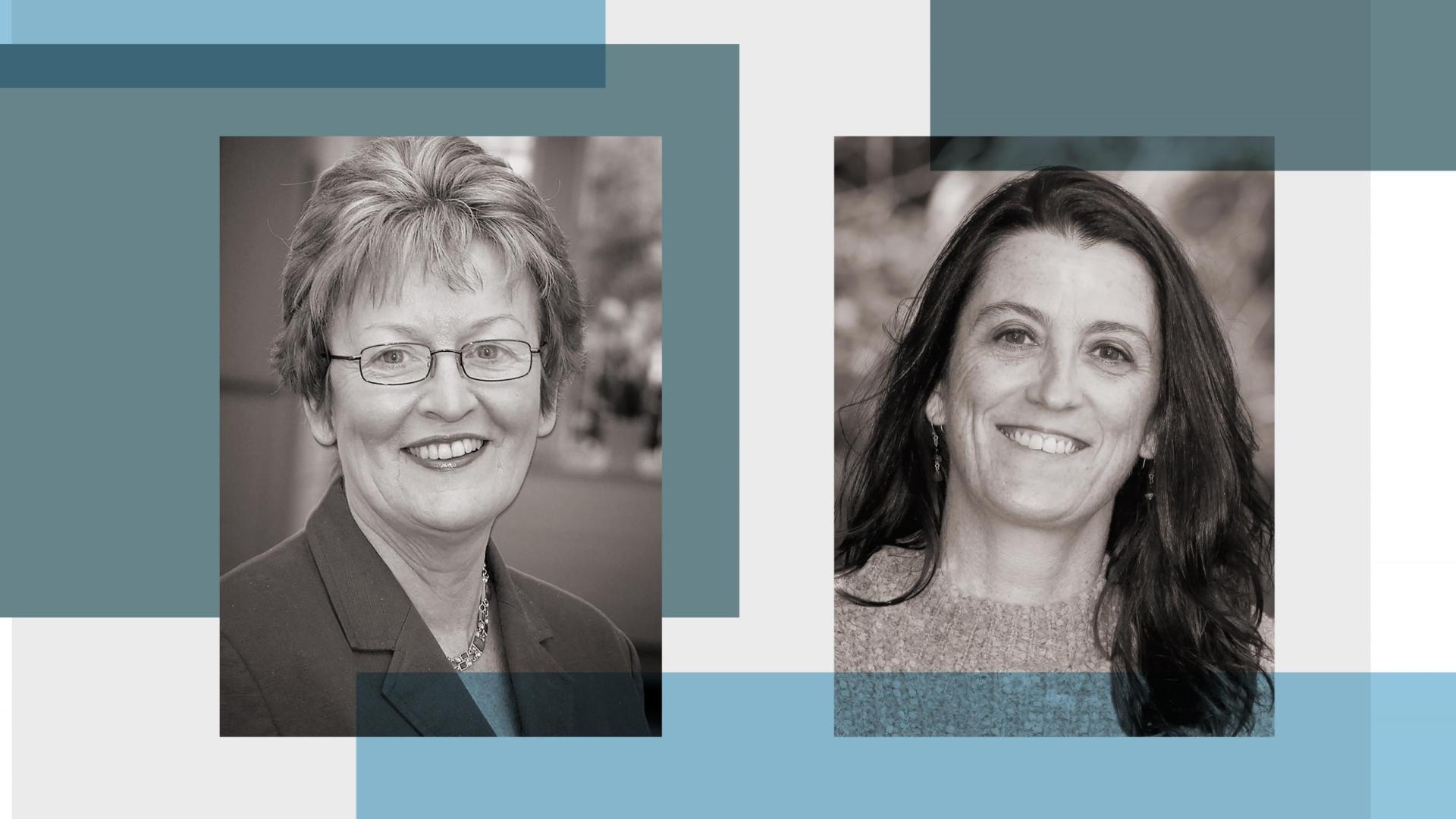 Annette Kennedy and Vivien Lusted to receive honorary doctorates from DCU
They join noted figures from politics, sport, literature and industry in receiving this award from DCU. They include Jim Gavin, Paula Meehan, Micheál Ó Muircheartaigh, Sonia O'Sullivan, Bill Clinton, Seamus Mallon and David Trimble.
Anyone wishing to attend can register here.
About Annette Kennedy
Annette Kennedy is the President of the International Council of Nurses.
As a Registered Nurse Tutor at Beaumont Hospital, she established the first neuro-ICU in Ireland. She also set up many of the hospital's post-registration specialist training programmes for nurses. 
In 1993, Annette took up the post of Director of Professional Development with the Irish Nurses and Midwives Organisation (INMO). 
Having proven her leadership at national level, in 2005 Annette became the President of the European Federation of Nurses, representing nursing professionals in 30 countries. 
In June 2017, Annette was elected 28th President of the International Council of Nurses, following a four year term as Vice President of the organisation.
About Vivien Lusted
Originally from Loughrea in East County Galway, Vivien completed her general nurse  training in the Richmond Hospital and in the Beaumont Hospital.
Her first posting abroad was with Concern in Cambodia, where she worked for three years in a Primary Healthcare setting.
She then began working with the Irish Red Cross, seconded to the International Committee of the Red Cross, the ICRC. 
During the late 1990s, Vivien completed a Master's in Community Health at the Liverpool School of Tropical Medicine. During this time she continued her humanitarian work as a Health Delegate and Health Coordinator with the International Committee of the Red Cross, across eighteen countries.  
In her time with the Irish Red Cross and the ICRC, she has worked in Somalia, Sudan, Israel, Nigeria, Sri Lanka, Liberia, Myanmar and Iraq.