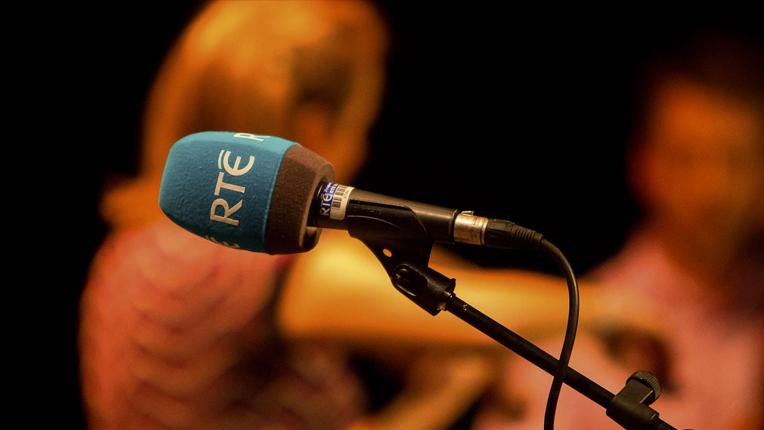 New research report explores diversity and inclusion in RTÉ's response to COVID-19
A new research report examining diversity and inclusion at RTÉ will be launched this afternoon by the Broadcasting Authority of Ireland. The research, entitled 'RTÉ and COVID-19 - Diversity and Inclusion and meeting public needs' was conducted by Dr Eileen Culloty and Dr Colm Kearns from Dublin City University, with the co-operation of RTÉ's Diversity and Inclusion lead, Dr Zbyszek Zalinski.
The researchers analysed RTÉ's response to the pandemic between 1st March and 31st May 2020, conducting content analysis of a number of RTÉ radio and TV programmes. Researchers also interviewed 10 RTÉ decision-makers on diversity and inclusion at the organisation. Research questions included: How did RTÉ perceive its role during the crisis and what challenges and opportunities arose for public service media?; How is diversity and inclusion conceptualised and enacted within RTÉ?; and How diverse were the voices in programming during the crisis? The interviews with staff sought to gain insight into their perceptions of diversity and inclusion and RTÉ's role during the crisis. The content analysis examined gender diversity across RTÉ Radio 1 programmes Brendan O'Connor; The Business and Today with Claire Byrne, and RTÉ One programmes Claire Byrne Live; Ireland on Call, and The Late Late Show.
The research findings are presented in three parts. Part one looks at perspectives on diversity and inclusion. It outlines how the interviewees define diversity, the challenges they have encountered and their plans for the future. Part two focuses on diversity in programme content and presents the results of the content analysis, including a breakdown of topics and programme participants. Due to the COVID-19 pandemic, the researchers were unable to survey programme participants and therefore this analysis focused on gender diversity only. The final part of the research looks at perspectives on COVID-19 and presents the interviewees' assessment of RTÉ's role during the pandemic and the challenges it created.
Dr Eileen Culloty said:
"The pandemic presented a unique opportunity to assess RTÉ's public service role and the position of diversity within that. Our research found that RTÉ, as an organisation, has made significant progress in defining and promoting a strategic vision for diversity and that it is taken seriously by RTÉ decision-makers. However, meaningful progress will take time, commitment and funding, as well as collaboration with communities and campaigners who are developing diversity initiatives. Finding appropriate ways to monitor and measure diversity and inclusion also remains a challenge, and robust and appropriate measurement techniques need to be developed to enable benchmarking and a transparent evaluation of RTÉ's progress on its diversity commitments – both on- and off-air.

In terms of programming, across all programme participants, the gender ratio was 60 percent male to 40 percent female. Claire Byrne Live and Ireland on Call came closest to gender parity, with females representing 46% of participants on each programme. In addition, while noting that production teams are not always free to choose a contributor or spokesperson, for example in the case of Ministers, heads of organisations, our research found that women accounted for 36% of expert commentators."
The research was funded under the BAI's 2019 Media Research Funding Scheme, which also provided funding for a separate report 'Auditing Gender & Diversity Change in Irish Media Sectors', launched in July. Overall, €56,318 was made available under the Scheme, which enabled qualified academics, researchers and broadcasting/media professionals carry out research projects on themes of relevance to the work of the BAI and its aim to facilitate a media landscape that meets the needs of viewers and listeners in Ireland.
Deputy Chief Executive of the BAI, Celene Craig said:
"Diversity, equality and inclusion is one of the BAI's key focus areas and speaks directly to our objective of fostering a media landscape that is representative of, and accessible to, the diversity of Irish society. The critical research reflected in this report, along with others supported through our Media Research Funding Scheme is very welcome, and provides valuable insight to help inform discussions and policy development in this area."
The report is available here [PDF]