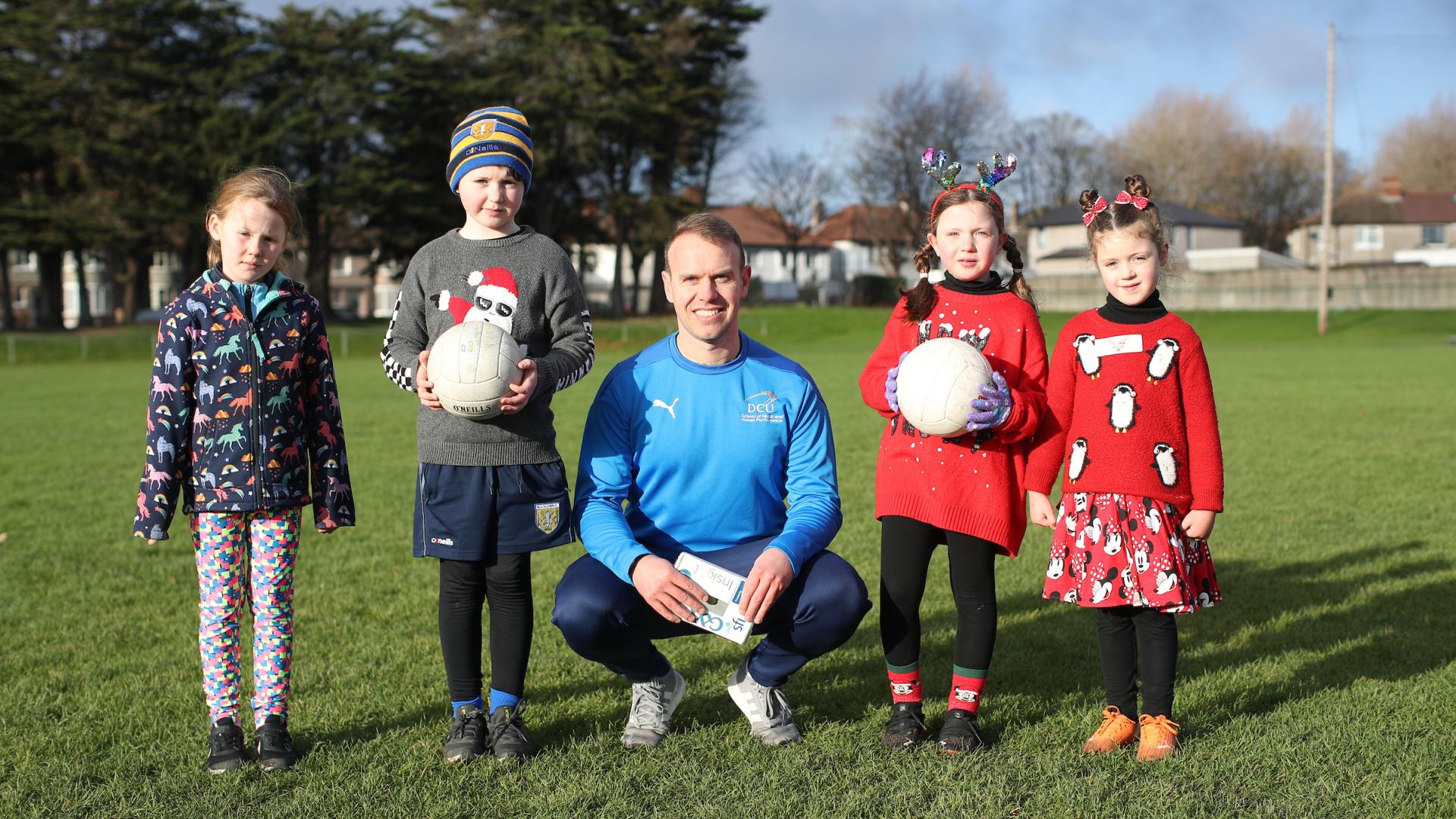 DCU research to feature in new RTÉ/IUA series 'Changemakers'
Change Makers: Irish universities' most innovative and transformative research projects solve real-life problems
6-part documentary series by RTÉ and the Irish Universities Association explores game-changing university research projects. Airing from Monday Jan 3rd 8.30pm RTE1.
Series charts the work of university researchers and the lives of the people they help as they develop technologies and treatments for diabetes, pre-eclampsia, compulsive behaviours and maths anxiety and tackle societal challenges in areas like education, equality, inclusion and the environment.
The Irish Universities Association has partnered with RTÉ and New Decade TV to bring Ireland's Change Makers, the most transformative research-led projects and the inspiring people behind them, to Irish television this coming January and February 2022.
The series will showcase the remarkable and lasting public impact of leading research projects by eight universities in Ireland in areas such as children's health, health technology, education, youth justice, gender equality and inclusion, as well as the environment.
Two DCU projects will feature in the series: 
'Moving Well-Being Well'
We follow one of Ireland's largest Children's Health initiatives - the 'Moving Well-Being Well'' project led by Dr Stephen Behan is positively affecting the lives of 16,000 children through a ground-breaking intervention programme in children's basic movement. It us a partnership between DCU's School of Health and Human Performance, the Insight SFI Research Centre for Data Analytics, the GAA and Dublin GAA. At its core, the Moving Well-Being Well project wants to get Irish children moving, with the tools they need to be active, and therefore healthier, for life.
DCU - Backdrop
Engaging citizens, and in particular water users, to monitor the water quality of our rivers, and in particular of the Liffey as it flows through Dublin suburbs and city. The series features Susan Hegarty from the Water Institute at Dublin City University who is using citizen science to give us a real time picture on the health of the country's fresh water supplies. Just 50 years ago, the Dodder River was one of the most polluted rivers in Europe. Today it is slowly being brought back to full health thanks to a collaboration between Susan's high tech lab and the Dodder Action Group who is putting the people on the ground.
Projects from other universities to feature in the six-part series include: 
Dingle Peninsula 2030, a University College Cork and MaREI  research project using the power of citizen science to reduce Dingle's carbon emissions by 50% in just under 10 years
Neureka App for Mental Health developed by the Global Brian Institute at Trinity College Dublin
AI PREMie project at UCD which uses Artificial Intelligence to 'disrupt' diagnostics practices in pre-eclampsia to help save the lives of mothers and their newborn babies and
The Greentown Project at the University of Limerick where a new investigation system identifies the most vulnerable young people at risk of joining Ireland's organised crime gangs.
Commenting on the unique impact of Irish university research, Jim Miley, Director General of the IUA, said, "Irish universities play a crucial and growing role in solving real-life problems in society. Change Makers shines a light on the transformative research-led projects and  partnerships that are delivering meaningful change across Irish society. Be it in health, education, social sciences, the environment and  across all age ranges, the innovative research at our universities brings untold value to the people of Ireland now and will continue to do so in the future. Covid has shown the real value of science and research and our hope is that these powerful stories will make people realise the everyday benefits to people's lives made possible by university research".
The series will be broadcast from Monday January 3rd 2022 at 8.30pm on RTE One television and the RTE Player.