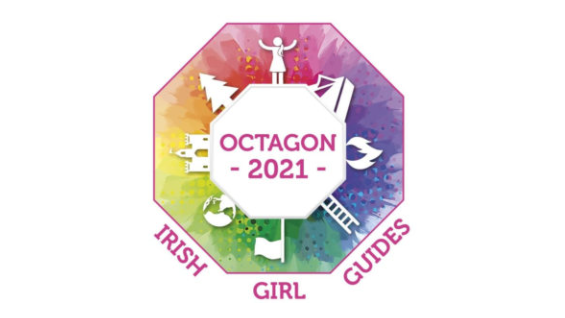 DCU virtually hosting Irish Girl Guides' 14th international camp
Dublin City University is the virtual host for this year's Irish Girl Guides (IGG) International Camp 'Octagon', which will feature 1,100 girl guides and leaders from around the world.
Due to COVID-19 and ongoing restrictions, this year's camp will be streamed from DCU's Glasnevin campus. The three day event will be taking place this August Bank Holiday weekend - Saturday, July 31st, to Monday, August 2nd, and will feature the traditional flag-raising ceremony.
'Octagon' - which was originally due to be held in the magnificent setting of Clongowes Wood, Co Kildare in person - is IGG's 14th international camp.
Delegates will be tuning in from around Ireland and 10 other countries - with participants 'camping' at home or locally, connected together via a stimulating programme of varied activities. It will involve volunteers and participants working together to develop global citizens.
Participants will engage in sessions focused on learning more about Science, Technology,
Engineering, Arts and Maths (STEAM) and the UN Sustainable Development Goals (SDGs). There will be plenty of outdoor challenges too, including campfire cooking.
Campers will be asked to submit photos or videos clips of their work, and these will be integrated into ceremonies and IGG's media streams. 
DCU's support of the IGG event is the result of a long-established relationship between both organisations in the area of STEM. 
The DCU Lego Education Innovation Studio and IGG joined forces in 2016 to deliver summer camps aimed at promoting further education and careers in Science, Technology, Engineering and Maths (STEM) for teenage girls aged between 14 and 18. 
This existing initiative plays into the theme for this year's camp -  'Adaptability and how we engage with the world and each other'. 
The camp will also mark the 110th birthday of IGG.
President of DCU Prof Daire Keogh said:
DCU is delighted to host Octagon 2021 - another element of our longstanding collaboration with IGG. 

This year's international camp offers a wonderful opportunity to learn new skills, have new experiences, take on new challenges and make new friends from all over the world. 

By moving this gathering to a virtual format, both the organisers and participants are modelling this year's theme of Adaptability.
Octagon Camp Chief Helen Concannon says IGG are hugely appreciative of support from partners in bringing this camp to fruition despite all the difficulties caused by the global Covid 19 pandemic.
We are hugely thankful to our supportive partners for this event and to the suppliers who have provided discounted rates in a very difficult year for fundraising. Our thanks to DCU for providing a streaming hub and to Trócaire and GOAL for running activities. The ESB Energy for Generations Fund provides for a STEM in a Box kit from LearnIT for each participant. This will allow the girls to develop their science and engineering skills by building a land yacht and trying it out with different varying factors. Younger members will have LEGO-based challenges to complete as well."

We are excited that the Irish Girl Guides' spirit enables us to find ways to stay connected – from our homes, from our campsites and from across the world. The Department of Foreign Affairs through Irish Aid has provided funding for every participant to have an SDG Board Game and an Action Kit for them to use following their training on advocacy and global citizenship skills.

We really do believe that each person can make a difference in the world, and we want to capture what this past year has taught us about connectivity to each other. It promises to be a fun-filled weekend
For more information, please go to irishgirlguides.ie.
To join in and watch the camp ceremonies, click here