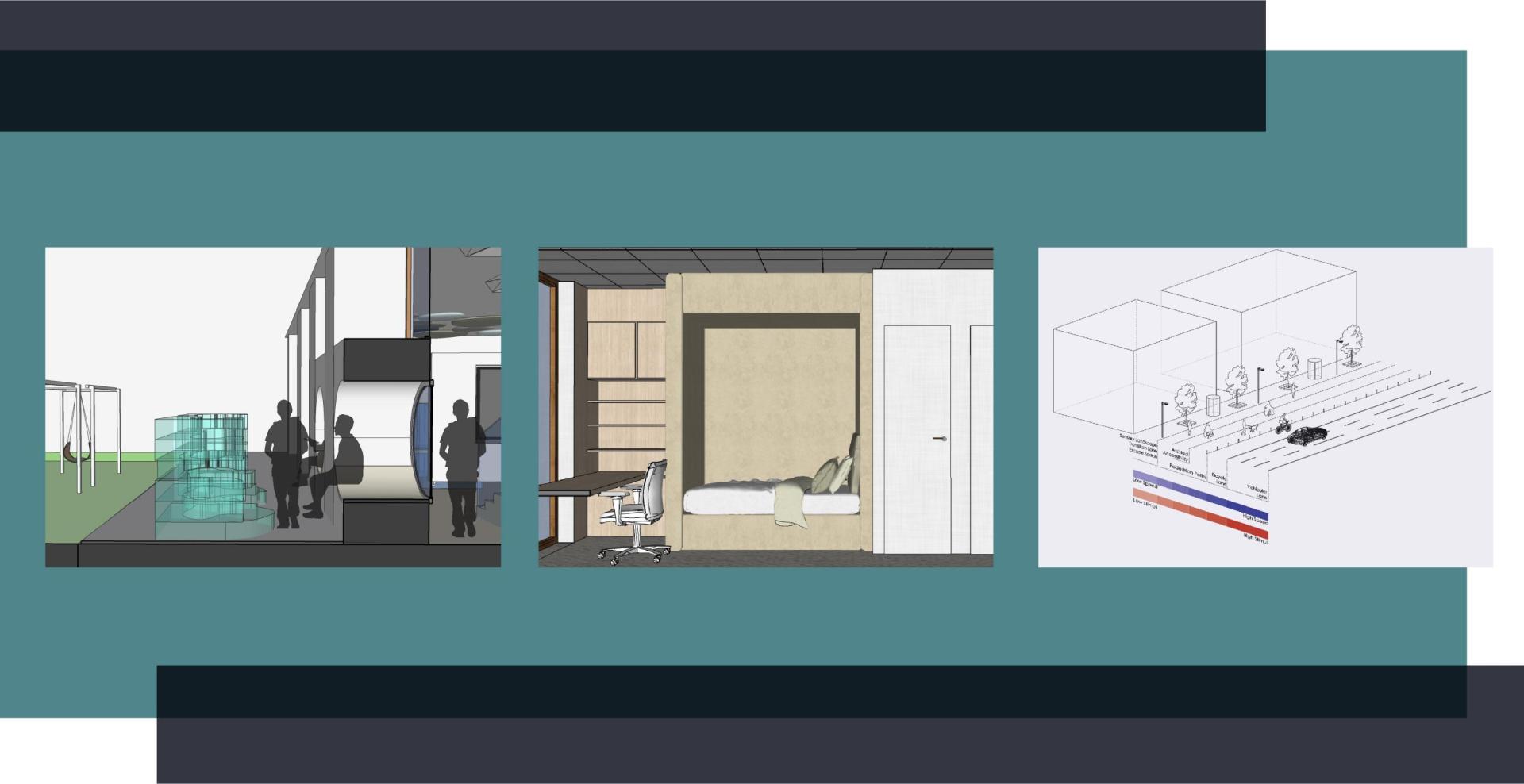 DCU launches the first ever Autism-Friendly University Design Guide
Dublin City University has launched the first ever Autism-Friendly University Design Guide developed in collaboration with global expert Prof Magda Mostafa, a world leader in the field of architectural design and the author of the world's first research-based design framework for autism.
The publication will be used to ensure future infrastructural developments at DCU are autism-friendly and to also retrofit existing buildings, where possible. 
In addition, DCU is going to make the guide publicly available to all higher education institutions in Ireland and further afield.
DCU was designated the world's first Autism-Friendly University, in 2018, by Ireland's national autism charity AsIAm, and as part of this process, the university committed to implementing a series of practical actions and initiatives to meet the needs of autistic students and staff.
The development of the guide is a culmination of a year-long series of virtual engagements and workshops with key stakeholders, including staff, students, external organisations, advocacy groups and other key partners. 
The involvement of Magda Mostafa, an Associate Professor in the Architecture Department at the American University in Cairo (AUC) and Autism Design Consultant and Progressive Architects, was also instrumental in realising the ambition of developing the guide. 
Prof Mostafa is internationally recognised for her work and is the author of autism ASPECTSS™ design guidelines, the world's first research-based design framework for autism worldwide. She has presented on this to the United Nations Commission for the Rights of People with Disabilities (CRPD), Harvard University and to showcase events at the National Autistic Society in the UK, AsIAm and the World Autism Organisation. 
This latest announcement is an important milestone, and a reflection of the university's commitment to ensuring that DCU is a supportive, collaborative and accessible environment for autistic people.
Speaking about the launch of the Autism-Friendly University Design Guide, President of DCU, Professor Daire Keogh said,
"As the first of the world's Autism-Friendly universities, we at DCU are keenly aware of our obligation to create a learning environment that is truly inclusive, in which all students are able to develop and flourish. The creation of this design guide, in collaboration with an architect of Prof Magda Mostafa's international stature, provides a progressive template for Higher Education institutions worldwide who want to build inclusion and accessibility into campus life." 
Speaking of the process of developing the guide Prof Mostafa said, 
"In my work I am committed to ensuring that any design process is autism-informed first and foremost. With the global leadership DCU is taking in this arena, this was the ideal project to align with. This guide is a culmination of earlier research and best practices developed through my projects across 5 continents in the past decade, Design Thinking informed methodologies, the commitment and leadership DCU has taken in creating an autism friendly university, and the autistic voice itself. 

From the outset the process was broadly consultative of the DCU community, led by autistic voices- through focus groups, design thinking probing workshops, one on one design sessions and broad international peer review by autistic designers, autistic students, parents, autism professionals and DCU Autism Friendly leadership. We are very proud of the resultant guide and are confident it will have broad applications in higher education institutions across Europe and the world, as well as other contexts: learning spaces, workplaces, urban areas and civic spaces."
Adam Harris, CEO, AsIAm added, 
"We have been on an exciting journey with our partners in Dublin City University to transform experience and outcomes for university students on the autism spectrum. We believe this latest collaboration, with the incredible Professor Magda Mostafa, provides an opportunity to create and understand better supportive environments for autistic people to live and learn at third level - in DCU and across the world."
To download the guide click to access versions available at the following links here  or here