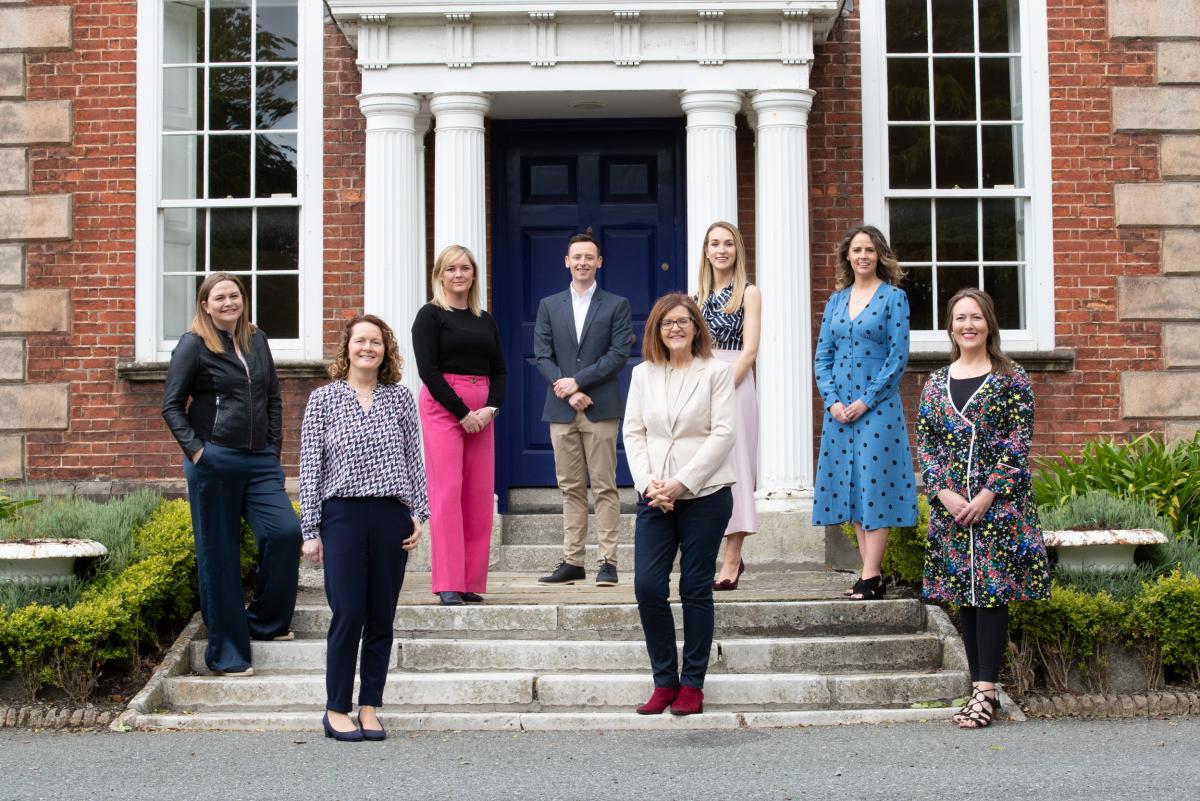 Six Teacher Fellowships awarded by DCU to support and benefit the next generation of teachers
DCU's Institute of Education has awarded six primary and post-primary teachers with a two-year fellowship at the university, starting in September 2021.
The Fellowship will give these teachers a unique opportunity to support the development of students across a range of teacher education programmes, while also undertaking a programme of professional development, to include a programme at Masters or PhD level.
Working with DCU academic staff and soon-to-be teachers on various teacher education programmes, the Fellows will support students by sharing their own experience of becoming a teacher and by bringing their professional practice and insights from classrooms across the country.
This initiative, which is the first of its kind in Europe, was developed to benefit the next generation of teachers and to further enhance the quality of the teaching profession in Ireland. The Fellows will support DCU student teachers on school placement and as teachers-in-residence, and they'll support the University's work of developing the 21st century teacher identity.
Prof Anne Looney, Executive Dean at DCU's Institute of Education, said:
"Congratulations to our six selected Teacher Fellows. We look forward to welcoming them to DCU in September and to working closely with them over the coming two years.

"DCU is doing this because it believes in the transformative power of teachers and because we know that it's through informing the next generation of teachers with those who are currently doing great work in schools, that we can really contribute to developing the current education system and the quality of the teaching profession in Ireland."
Teacher Fellows selected are as follows: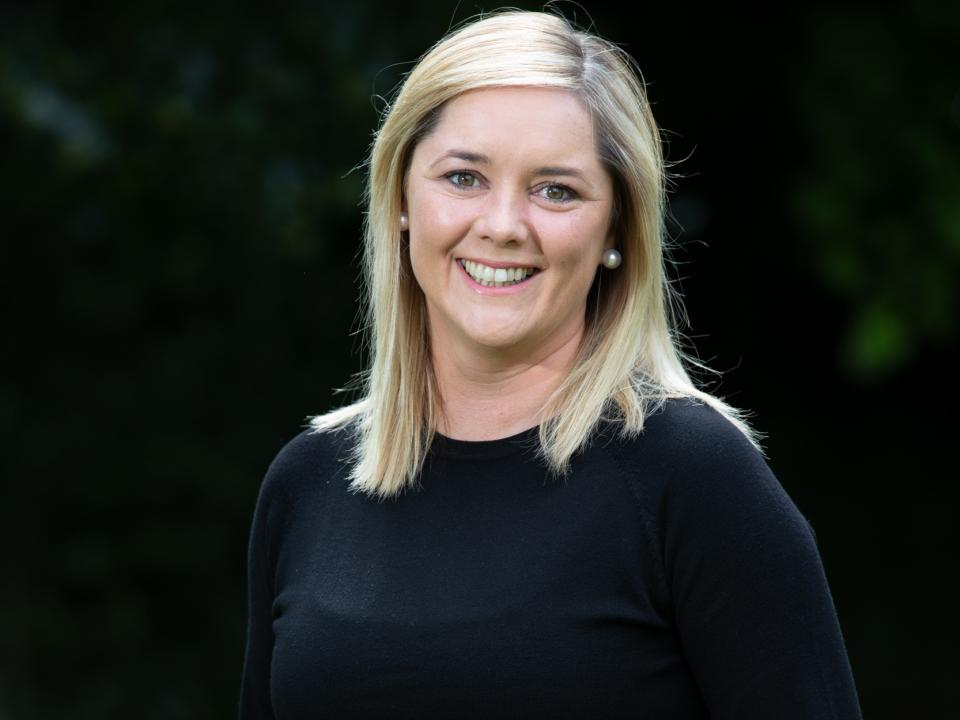 Avril Egan from Co. Galway has been teaching French and English at Post Primary level since 2007.
She has worked in Coláiste Bhaile Chláir, a Microsoft Showcase School for the past eight years and has held an assistant principal's post in teaching and learning for the last three years.
Avril is passionate about researching and implementing initiatives and pedagogies that are innovative and enhance both student learning and teachers' pedagogical practice.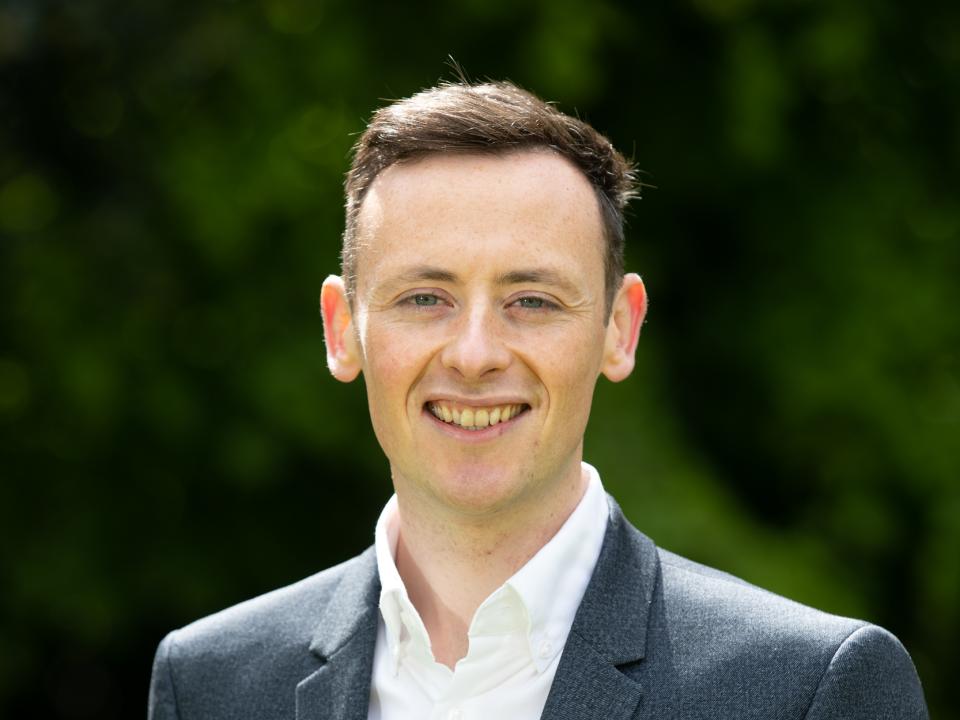 Ronan Gubbins, originally from Co. Cork has been a primary school teacher since 2013 and works in St. Cillian's National School, Dublin.
He is passionate about education and high-quality teaching and learning and his experiences in the DEIS context, alongside his experience working within a unique multigrade setting, have given him an appreciation of the hugely significant role that education has to play in society while also highlighting the centrality of the teacher in facilitating progress in individual children and their communities.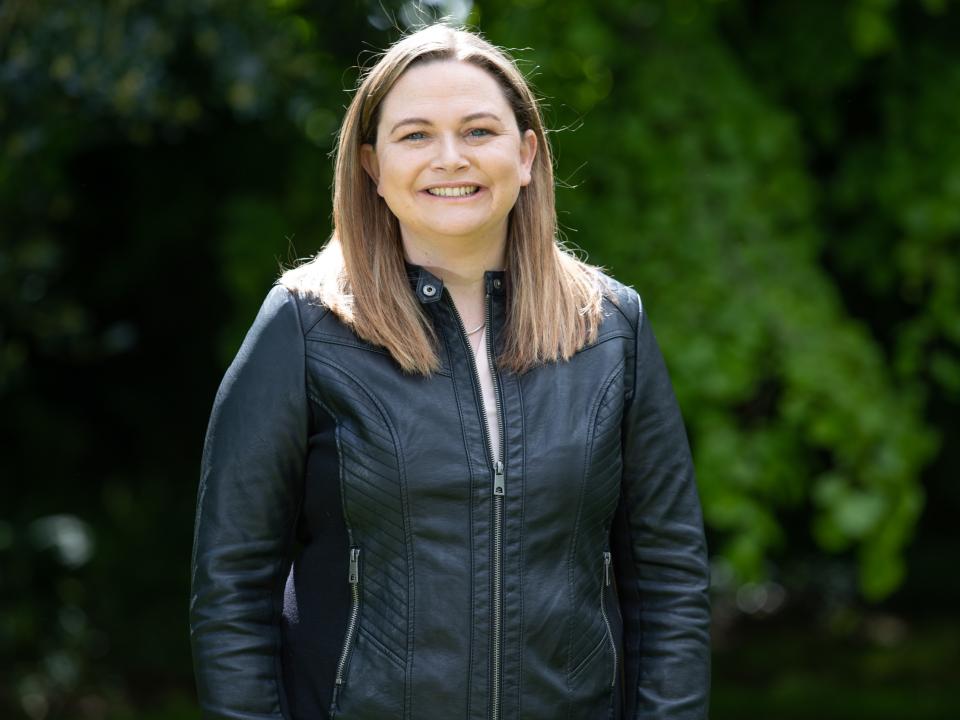 Emma Gallagher from Swords Co. Dublin is a teacher in Marino College and has been teaching since 2001.
At Marino College, Emma was International Students Coordinator and a member of the professional support team. As a Literacy Link Teacher she oversaw the 'Hear Me Roar' project, an oral literacy initiative which was awarded the bronze award at the Digital Media Awards 2015.
Emma has a first-class honours MSc in Education and Training Management (e-learning) and a first-class honours MA in Creative Writing, both from DCU. A writer of fiction and poetry, she has a keen interest in creative writing pedagogy.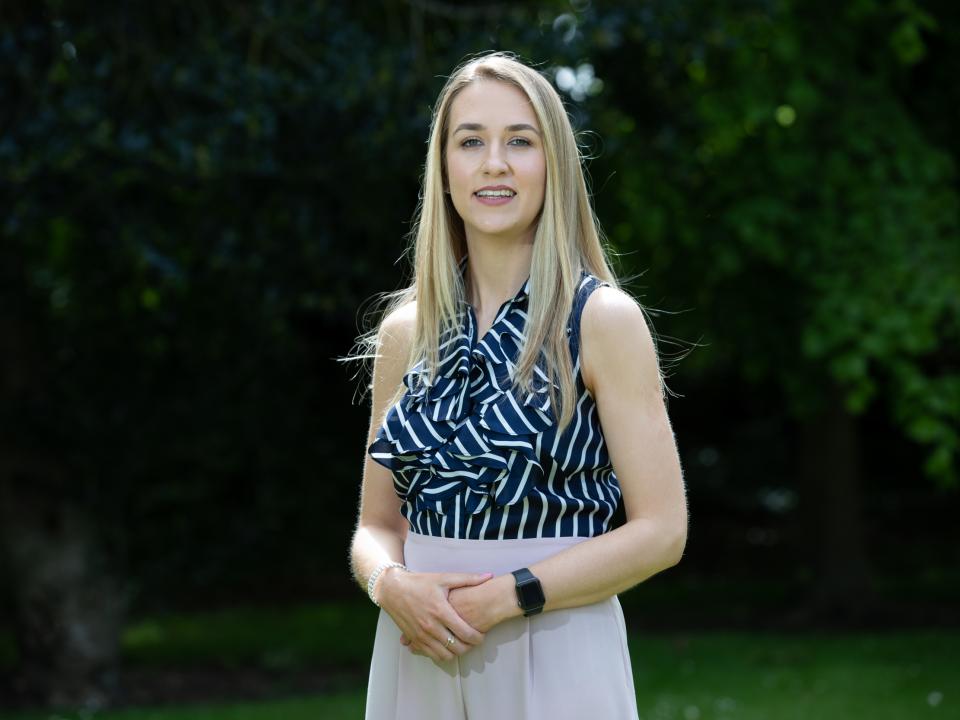 Patricia Burke, originally from Co. Laois is a Junior Infant teacher in Donabate Portrane Educate Together. She currently holds an Assistant Principal 2 position within the school, with her primary duties including Science, Technology, Engineering and Maths (STEM)
Under Patricia's supervision, the school has been the recipient of the SFI STEM award six times. Patricia completed her undergraduate degree in St Patrick's College where she specialised in Gaeilge and Nutrition.
As a teacher fellow, Patricia is excited at the prospect of working with students and providing advice and support as an 'in-house' teacher. She also looks forward to working with the DCU School for Human Development and pursuing a Master's programme while working in DCU.
Mairead Holden from Co. Meath, teaches in St. Teresa's Primary School in Balbriggan and is a B.Ed. graduate of St. Pat's, from which she also holds a Master of Teaching with first-class Honours.
Mairead has been engaged in part-time Ph.D. research focused on the use of online Lesson Study as a vehicle to foster teachers' achievement of agency, for which she was awarded an INTO Educational Research Bursary in 2019.
This research is aligned with her role as a Primary STEM curriculum advisor with the Professional Development Service for Teachers (PDST), whom she has been seconded to since 2017.
In addition to this, she has also led and been involved in a variety of collaborative education projects and industry partnerships including with Science Foundation Ireland, the Chartered College of Teachers (UK), the Primary Science Teachers' Trust (UK), and the European Space Agency.
Ruth Thomas is originally from Co. Galway and teaches in St. Marnocks National School, Portmarnock.
She has a keen interest in early education and is an advocate for special education, having honed her skills in classes for children with Specific speech and language difficulties, ASD and Severe/ profound learning disabilities. In 2013 she was awarded a Graduate diploma in Special Education from DCU.
Ruth is currently the lead coordinator for a Schools of Excellence, Creative Cluster project, developing a community of practice in schools through the utilisation of creative and digital literacies. She has also developed connections with DWEC on further creative, digital and green initiatives.
Through her work, Ruth has gained a Digital School of Distinction award for her school and has supported the design and implementation of the Digital Literacy Framework.