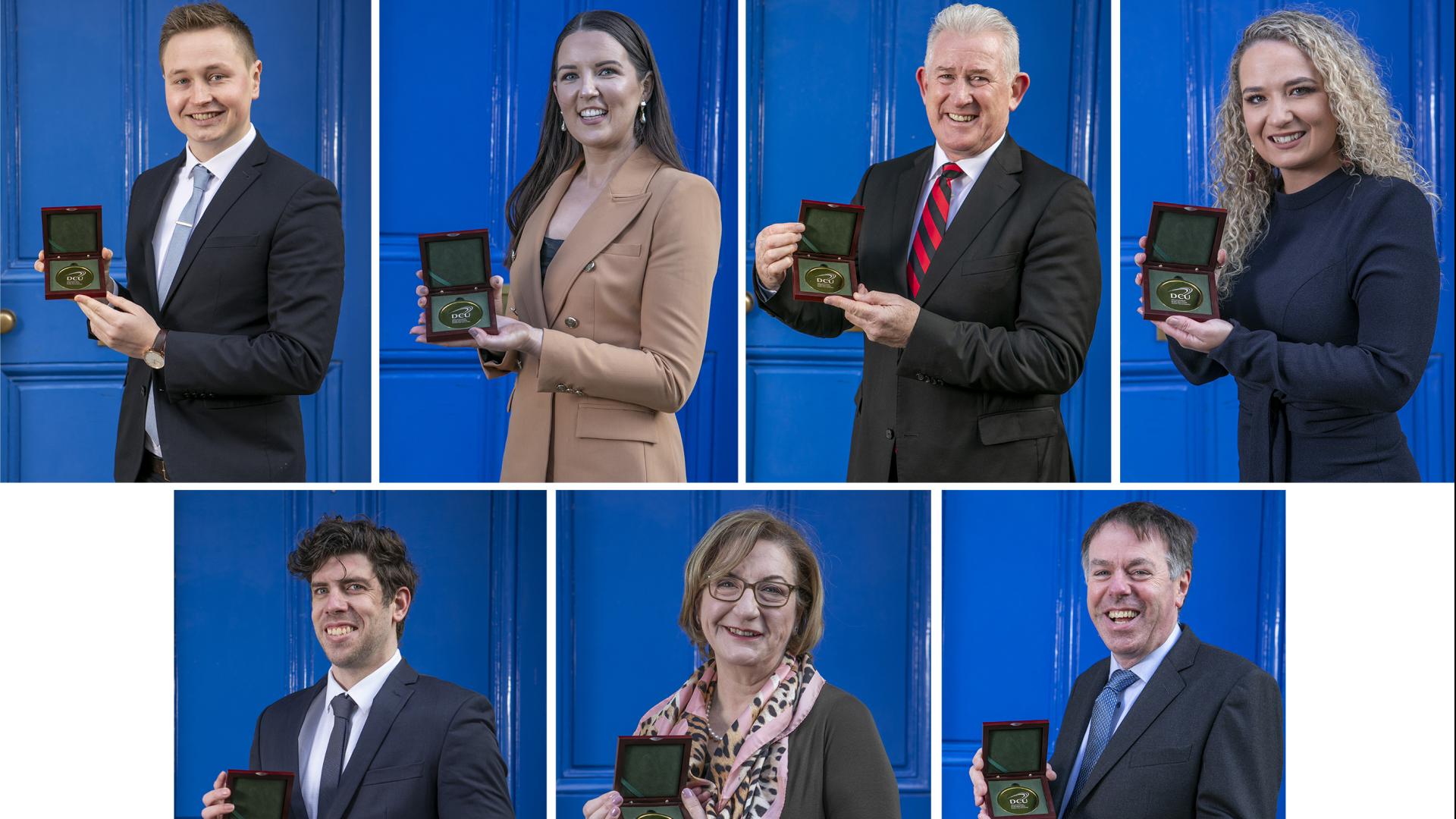 DCU Alumni Awards handed out to those who have made contributions to the fight against COVID-19
However, this year's awards placed a special emphasis on honouring those who have made a positive impact during the pandemic. 
'Given the extraordinary times we live in, this year's awards give particular recognition to those who have had a positive impact in response to the global challenge of Covid-19,' said President of DCU Professor Daire Keogh. 

'The awardees' accomplishments, across so many aspects of society, are a source of great pride to DCU and an inspiration to present and future generations of DCU students.'
Ross Munnelly, Director of DCU Alumni, said: 'Once again we are recognising graduates from all five faculties of study at DCU. This year's awards focus on members of our community who contributed greatly to society throughout the pandemic.'
The DCU Alumni community now stands at more than 90,000 graduates in 220 countries worldwide.
Over the next eight weeks, we will profile an awardee across our social channels, highlighting the positive impact they have made during the global pandemic
The eight DCU Alumni Awardees for 2021 are: 
Pat Leahy
Pat completed his PhD in DCU in 2020. Pat has spent 38 years in policing both in Ireland and abroad. 
Appointed Assistant Commissioner for the Dublin Region in 2017, Pat was due to retire at the beginning of 2020. Due to COVID19, Pat was asked to delay his retirement pending a reduction in cases. 
He subsequently set up a COVID19- specific, citywide strategic control centre in Dublin Castle, where he and his team proactively managed COVID19 operations, internal resilience and the effects and response to the Covid 19 across the Dublin Region. 
Julieanne Fleming
Julieanne graduated from DCU with a BSc in Enterprise Computing in 2012, and since then has achieved a number of personal and professional milestones. 
The COVID-19 pandemic resulted in unprecedented disruption to the Irish economy, and the lives of all citizens. In response to action taken by the Irish Government to provide emergency income support, Julieanne led and managed the rapid delivery of several customer-facing digital services to support her client's digital response. 
Criostóir O'Codlatáin Lachtna
Criostóir graduated from DCU with a BSc in Enterprise Computing in 2013. He is co-founder of Wellola, a communications tool that allows patients to be treated at home as much as possible. During pandemic, Criostóir and his team have assisted the HSE by providing video consultation capabilities to GPs, allowing them to adapt to the new environment that had rapidly developed.
Dr Martin Stynes
Dr Martin Stynes is a four-time graduate of DCU. He graduated in 1983 as a primary school teacher with a BEd degree and in 1995 with a Diploma in Special Educational Needs. Martin graduated in 2003 with a Master of Science degree and in 2014 as a Doctor of Education Studies. 
Principal of 'The Happiest School in Ireland', Scoil Fhursa in Kilmore West, Dublin 5, he harnessed the drive of the school community in Kilmore in a co-ordinated response during the pandemic. The response targeted remote learning and the distribution of family care packs, that reduced levels of isolation and that maintained a vibrant connectedness between school and home.
Eve Kerton
Eve graduated with a BA in Communication Studies in 2014. 
In 2020, she played a key role in securing in excess of €4 million for Focus Ireland. She also secured €45,000 to provide laptops to maintain connection between customers and support workers. Eve also co-founded 'Certified Proud', a membership accreditation body that strives towards the safety of LGBTQ+ people with fellow DCU alumnus Liam Redmond
Rob O'Hanrahan 
Rob graduated with a BA in Humanities from St Patrick's College DCU in 2013
Rob works with Virgin Media News as a reporter, and has reported on COVID-19. Prior to joining Virgin Media News in November 2020, he was with Joe.ie, delivering key public health measures to a younger demographic 
Karen Greene 
Karen graduated with a Diploma in Nursing in 1999, and with an MSc in Organisational Change and Leadership Development in 2014.
Karen led the nursing workforce in Beaumont Hospital in their response to the COVID-19 as Director of Nursing. 
Anne Marie Ryan
Anne Marie completed her PhD in 2006.
She is the former Director of Professional Standards & Education at Bord Altranais agus Cnáimhseachais na hEireann (NMBI) Anne-Marie ensured student nurses contributed to the pandemic response by way of legislation, education and competencies, to become vaccinators in their own right.