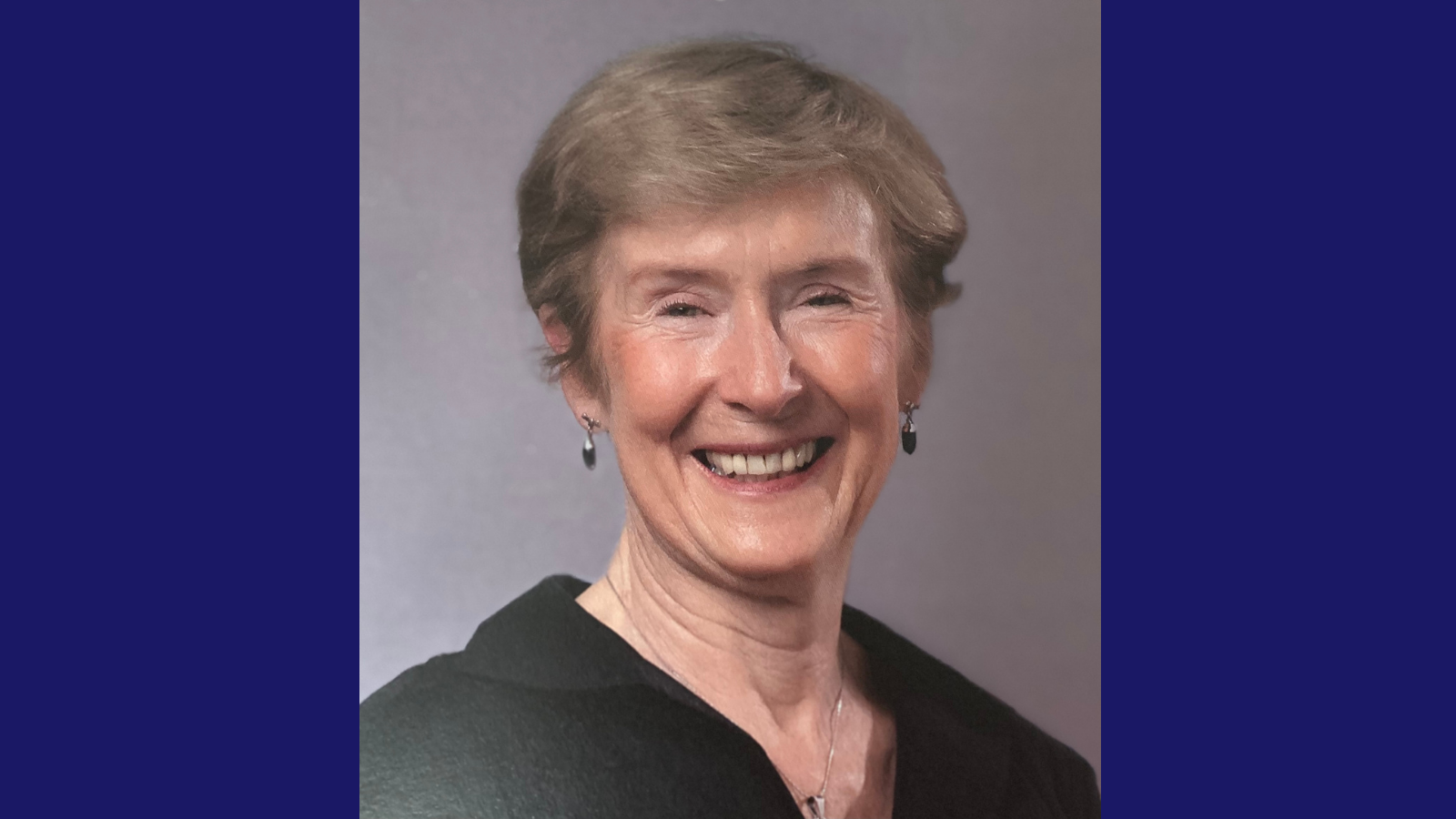 The late Ann Louise Gilligan's book launched by former President of Ireland Dr Mary McAleese
Dublin City University's Educational Disadvantage Centre hosted a virtual event this evening (Tuesday 16 November) to launch 'Reclaiming the Secret of Love: Feminism, Imagination and Sexual Difference' by the late Ann Louise Gilligan, who established and directed the Centre.
The book builds from and extends Ann Louise's Ph.D thesis from Boston College setting out her vision for human subjectivity and education on which much of her teaching and life's work was based. 
Welcoming keynote speaker Dr Mary McAleese and over 200 guests attending virtually from all over the world, Director of the Educational Disadvantage Centre in DCU's Institute of Education, Dr Paul Downes said:
"Ann Louise Gilligan was a visionary and her vision was very often associated with marriage equality and the injustice of poverty. But there's a third vital pulse to this vision and it was her whole feminist vision. This book was to remain unpublished, but a number of us felt it merited publication so as to offer future generations the chance to engage with Ann Louises's feminist thought  - a positive one, celebrating imagination and love."

"Ann Louise lived a highly fulfilled life but this book can help her be 'reborn posthumously' for future generations... and allow all people to engage with her vision. She was a fearless advocate for change, she fought because she loved and not because she loved to fight and this book is an articulation of her vision of love."
Delivering the keynote, Dr. Mary McAleese, Professor of Children, Religion and Law at the University of Glasgow and 8th President of Ireland, said:
"Thanks to Ann Louise Gilligan's book, we can see that times have changed. Many of us can track with a degree of humility our own awakening and views on a range of issues which we consciously debated, revised and changed our views. Ann Louise can take huge credit for the courageous way she helped us on that journey."

"The book asks 'What's the most loving thing we can be doing, should be doing here and now?' It looks at the journey Ireland has undergone in relation to sexism and patriarchy - that journey is not just an Irish one, but an international one."

"This book is replete with vibrant hope-filled determined imagery. She so confidently charts the road of imagination. It invites us to project this imagination, to be courageous and confident. It charts the journey we have to travel, the place we have to get to, the landscape of love, reclaiming the secret of love. That is Ann Louise's gift to us," said Dr McAleese
Ann Louise's spouse and editor of the book, Dr. Katherine Zappone, spoke about the book's beauty and power.
"What Ann Louise is doing in this book is inviting the reader to take a journey, in particular a feminist journey in to the late 20th century. But it's also an invitation to women and men to apply these insights to their own unfolding gender identities through their imaginations." 
Guests also heard from Paula Meehan, renowned Dublin-born poet and playwright - and recipient of an honorary doctorate from DCU in 2019 - who paid tribute to Ann Louise by reciting her poem 'Home' which is quoted in the book. 
Reclaiming the Secret of Love: Feminism, Imagination and Sexual Difference' is published by Peter Lang and can be purchased here.