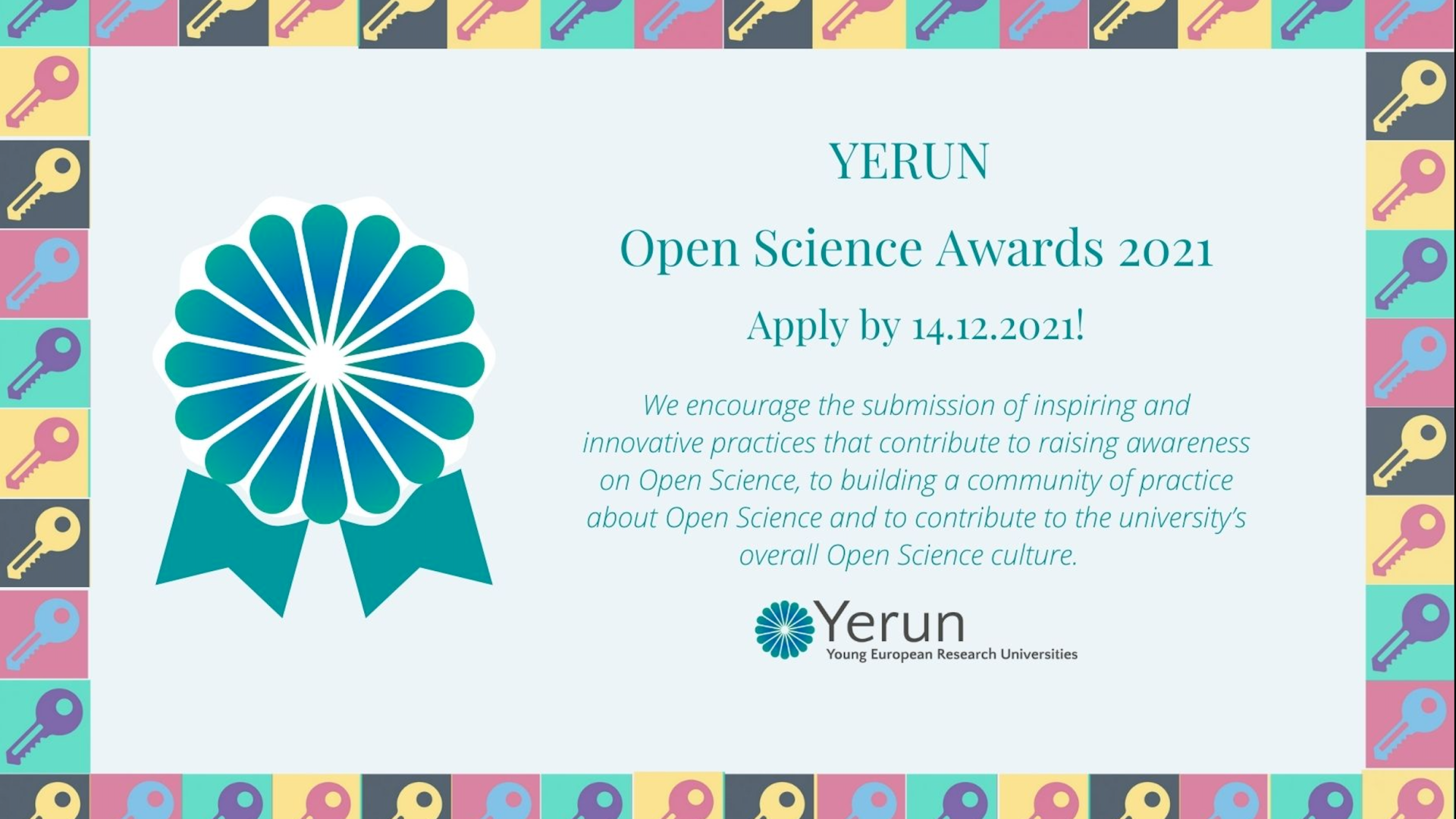 YERUN Open Science Award open to entries from DCU staff and researchers
The inaugural Open Science Award - from the Young European Research University Network (YERUN) - is now open to submissions from DCU researchers and staff. 
DCU is a partner university of YERUN, and this new award is aimed at encouraging and rewarding open science (also referred to as open research or open scholarship) initiatives and practices across the YERUN network and across all disciplines.
As the DCU representative on the YERUN Open Science Group, Ellen Breen (DCU Library) 'encourages DCU researchers and staff to submit a case study'. 
'The aim of this inaugural award is to celebrate and reward open science practices. It's a wonderful opportunity to share and showcase DCU initiatives and experiences that support and demonstrate a commitment to the principles of open science.'
YERUN is 'excited to see applications that demonstrate and/or support the practice of varying aspects of Open Science, such as: FAIR and open data, Open Access publishing, recognition and rewards, public engagement, citizen science, open education, open science skills development.'
There are two awards: one for researchers (Individuals or teams), and one for professional services or administrative staff (individuals or teams). 
The winners will receive €5,000 to further enhance their existing open science initiative or implement a new initiative. The two awardees will be invited to present their work at a future YERUN event. All other eligible initiatives will be showcased via the YERUN website.
Applicants are asked to submit a case study (1,000 – 1,600 words). For more information, read the full call here. Applications should be submitted via the dedicated online application platform (registration required).
The deadline for submissions is 14 December 2021 at 22:59 (23:59 CET)
Enquiries to: DCU's representative on the YERUN Open Science Group: Ellen Breen Associate Director, Research & Teaching (Library) ellen.breen@dcu.ie