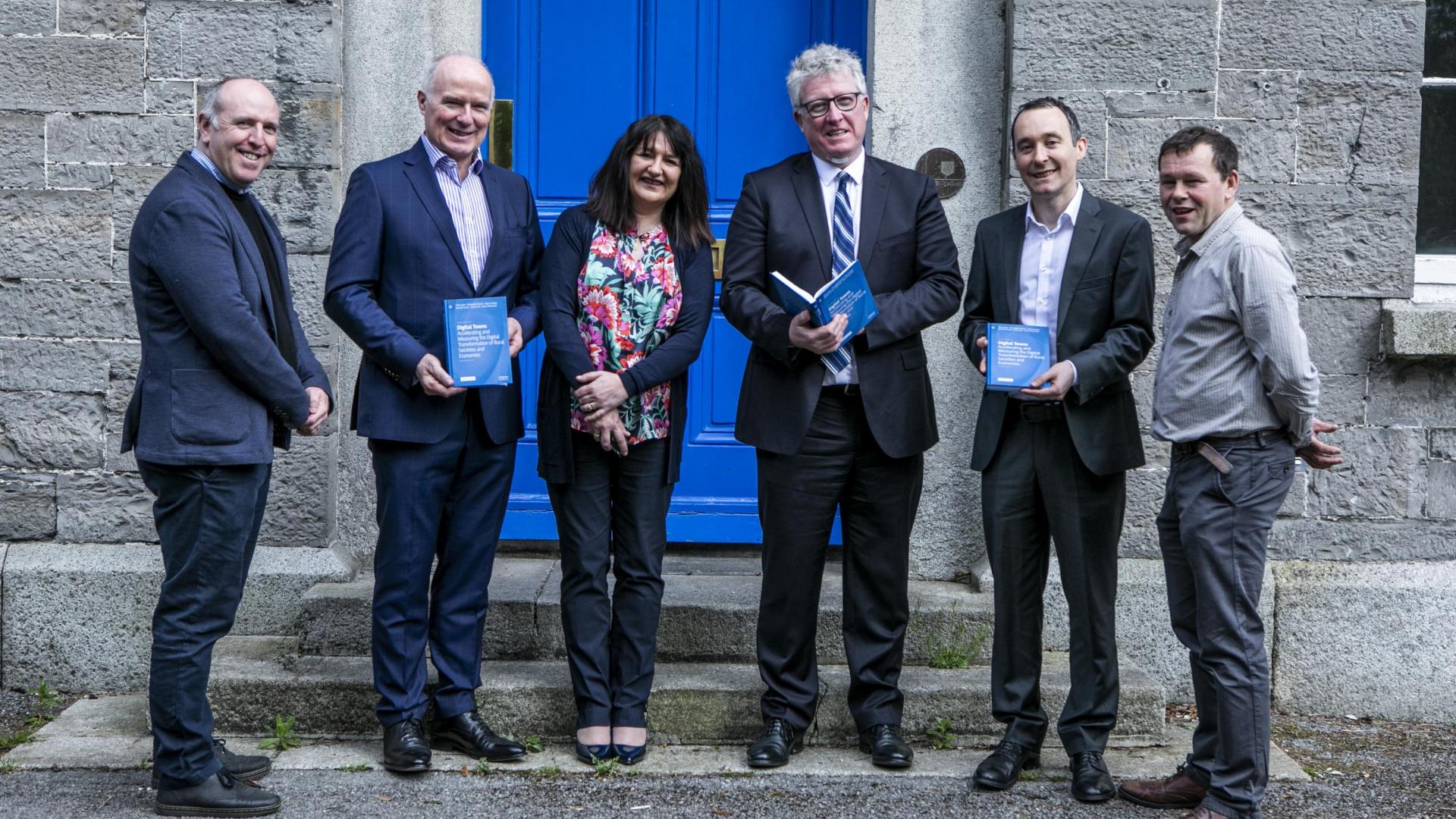 New book sheds light on how digital technologies can be used to transform rural societies and economies
Rural communities face significant challenges including access to resources, competition from urban and global markets, and population trends. They also have less access to and use of digital technologies and have lower digital competencies and skills than their urban counterparts, which often results in rural communities and towns being left behind. 
'Digital Towns: Accelerating and Measuring the Digital Transformation of Rural Societies and Economies' provides a first attempt at a comprehensive framework and set of indicators for measuring digital town initiatives.
The book pays particular attention to how digitalisation efforts are measured by intergovernmental and international organisations for each sector - individuals and households, businesses, the public sector, and civil society - and enabling infrastructure. It proposes a Digital Town Readiness Framework that offers local communities, policymakers, and scholars an initial set of indicators upon which to develop digital town initiatives, and measure progress. The book was written by Professor Theo Lynn, Dr Pierangelo Rosati, Professor Edel Conway, Dr Declan Curran, Dr Grace Fox, and Professor Colm O'Gorman of Dublin City University Business School.
"Over 30% of the world's population reside in rural areas. These areas typically lag urban areas in terms of digital access, adoption and use" said Professor Theo Lynn of Dublin City University. "Sound granular measurement is essential for tracking digital progress, informing decision-making, and guiding policymaking at international, national and local levels. Current measurement often under-represents the contribution of key stakeholders in rural economies including micro-enterprises and civil society. This book addresses this gap by providing a useful reference for building a case for investment in digital initiatives in rural communities and a holistic framework for measuring the progress and evolution of such initiatives."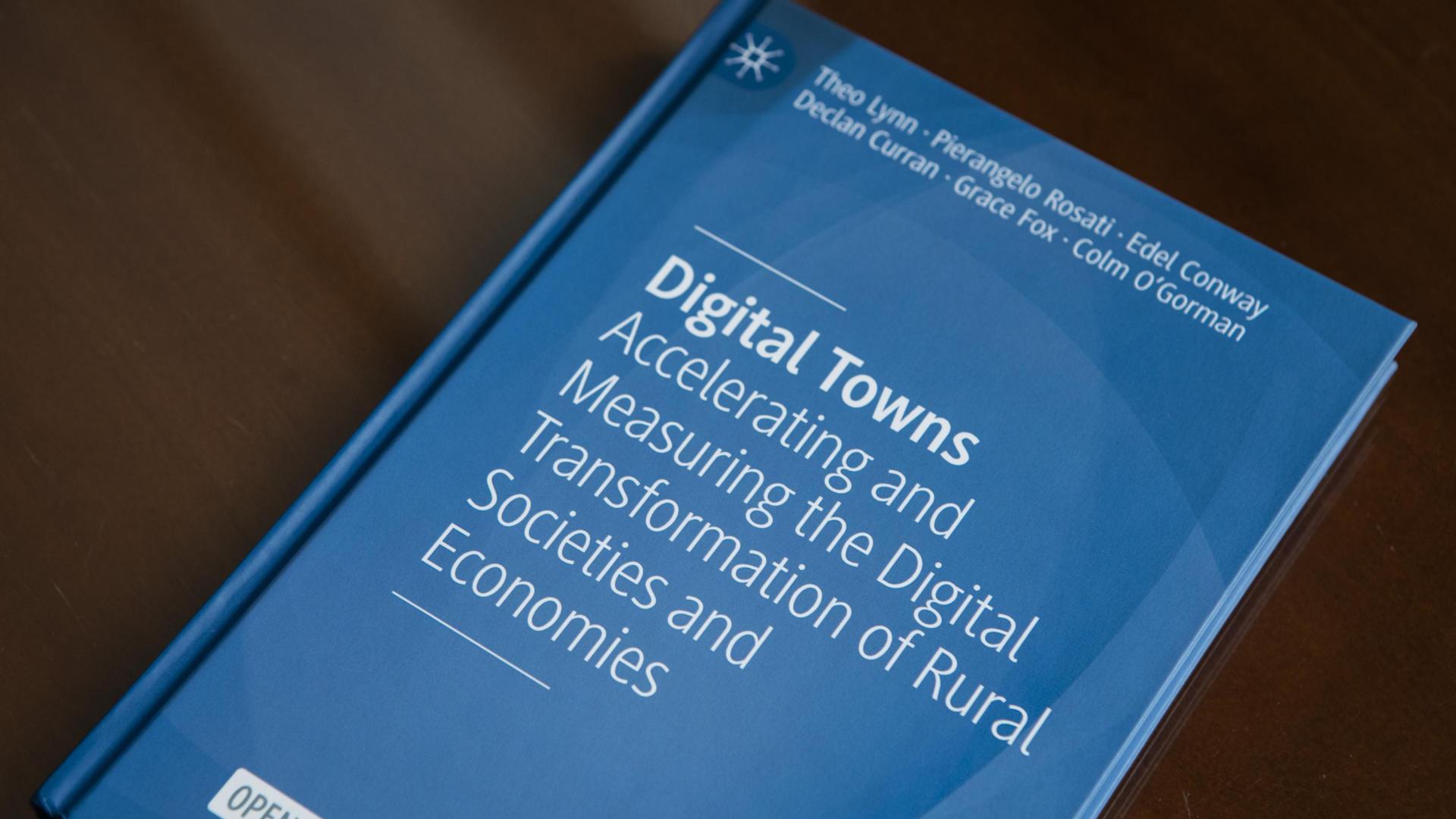 Speaking at the launch, DCU President, Professor Daire Keogh said:
"Sustaining and modernising rural communities is critical both in Ireland and internationally. While digital technologies herald the death of distance, digital transformation should not be restricted to those who live in cities or work in multinationals. The approach taken in this new book reflects an inclusive digital society, and in many respects, provides a framework for measuring our progress getting there."
This research was partly funded by .IE, the national registry of .ie domain names. Speaking at the launch of the book, David Curtin, CEO of .IE remarked
".IE is a committed advocate of the benefits of the Internet and digital technologies for local communities, governments and businesses. We are pleased to be working with DCU as we seek to empower these groups, help them make better use of digital technology and celebrate the towns that successfully integrate digital into social and commercial life."
Digital Towns: Accelerating and Measuring the Digital Transformation of Rural Societies and Economies is available for purchase in hardback and digital versions can be downloaded for free here.
About .IE
.IE is the national registry for .ie domain names and a trusted and progressive guardian of Ireland's unique online .ie address. Our purpose is to enable and empower people, communities, and businesses across Ireland to thrive online. We operate the domain name system (DNS) for the .ie namespace, facilitate an independent dispute resolution service, and operate a public WHOIS lookup service for .ie domains.
In cooperation with our Registrars, technical partners, and stakeholders, we help advance Ireland's internet ecosystem. Good governance is evidenced in our policy development process for the .ie namespace, which follows a bottom-up, consensus-driven approach through a multi-stakeholder Policy Advisory Committee. At .IE we are committed to digital advocacy for SMEs and for local towns and communities. Through stakeholder engagement initiatives such as .IE Digital Town, we work with and support SME organisations to improve their members' online presence and e-commerce capabilities so they can unlock the power of the internet to boost sales.
We also produce fact-based research for the business community and policymakers, such as the .IE Domain Profile Report and this .IE Tipping Point report, which charts the attitudes to digital of Irish SMEs and consumers during the Covid-19 pandemic. There are over 330,000 .ie domain names registered. Since March 2018, it is easier and faster to register a .ie domain. As part of the .ie domain registration process, every applicant must provide tangible evidence of a connection to Ireland.