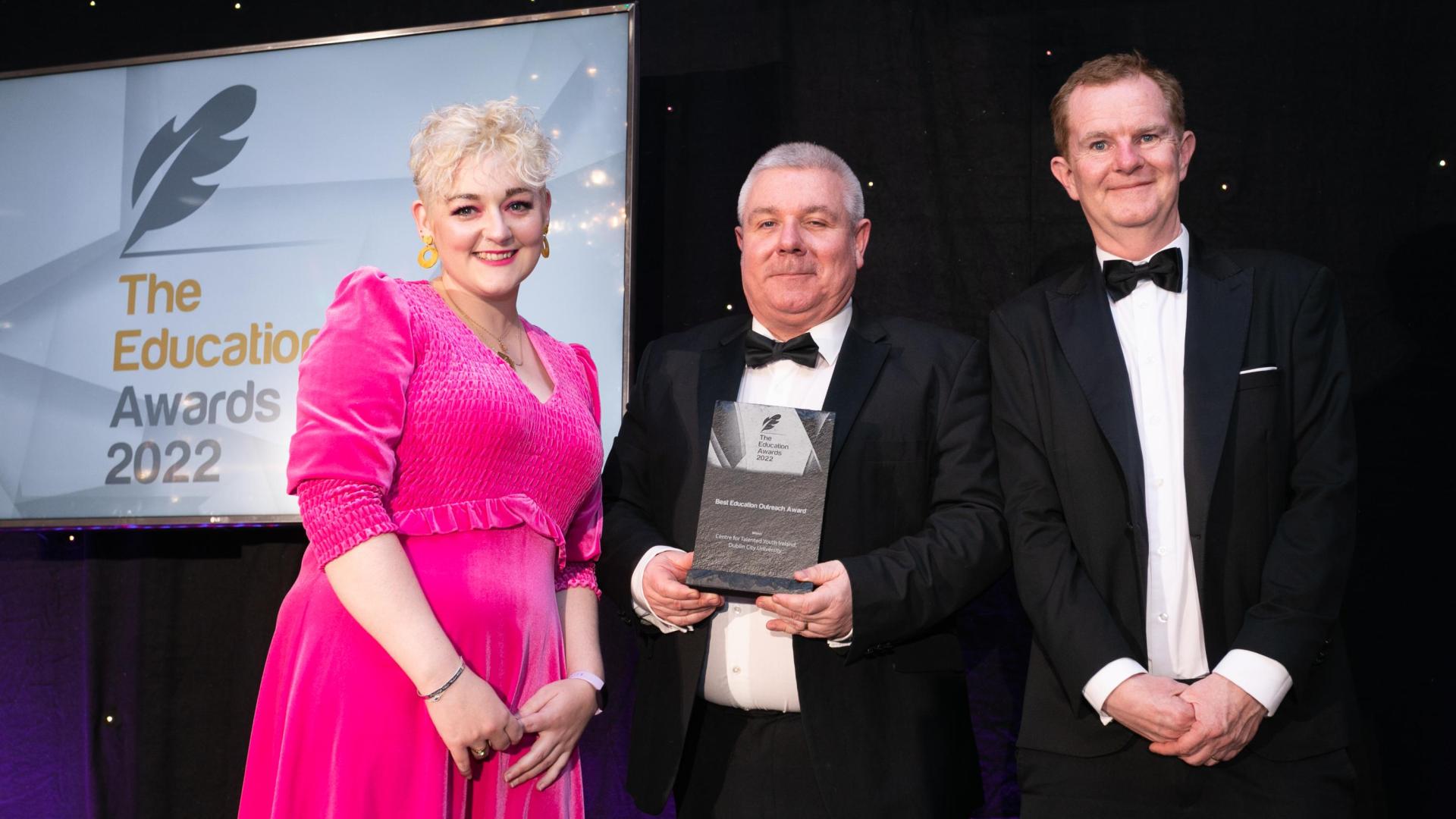 Success for DCU at the 2022 Education Awards
Congratulations to staff and students involved with the DCU Futures programmes and the Centre for Talented Youth Ireland (CTYI) at Dublin City University, who were both winners at the 2022 Education Awards.
DCU's Futures was awarded 'Best Student Experience Award' for how it has radically re-imagined the student experience with its new programmes. CTYI was awarded 'Best Education Outreach Award' for its outstanding work in the area of gifted education.
With the DCU Futures programmes, DCU will fundamentally transform its undergraduate curriculum over the next five years to reflect the way that current and future students should learn if they are to adapt fully to a rapidly evolving workplace transformed by ever advancing technologies.
The citation from the judging panel read: 
DCU's approach to reimagining their curriculum was very exciting to our panel. They felt it was designed to provide students with the skill set needed to navigate a career in a rapidly changing and challenging work environment. The transversal skills development programme was of particular interest to the judges who commended the resulting high level of employer engagement with significant graduate employment rates.
The Centre for Talented Youth provides enrichment courses for students with high academic ability. It also offers university style courses for students of all ages and abilities, with the aim of allowing all talented students to reach their potential both academically and socially by providing relevant and interesting challenges based on ability and interest rather than age.
The hybrid awards ceremony took place last week, with a physical ceremony taking place in Clontarf Castle Hotel, and an online broadcast of the event for those who preferred to watch the event remotely.
Launched in 2017, the Education Awards recognise, encourage, and celebrate excellence in the third level education sector on the island of Ireland, from both State and privately funded institutions.