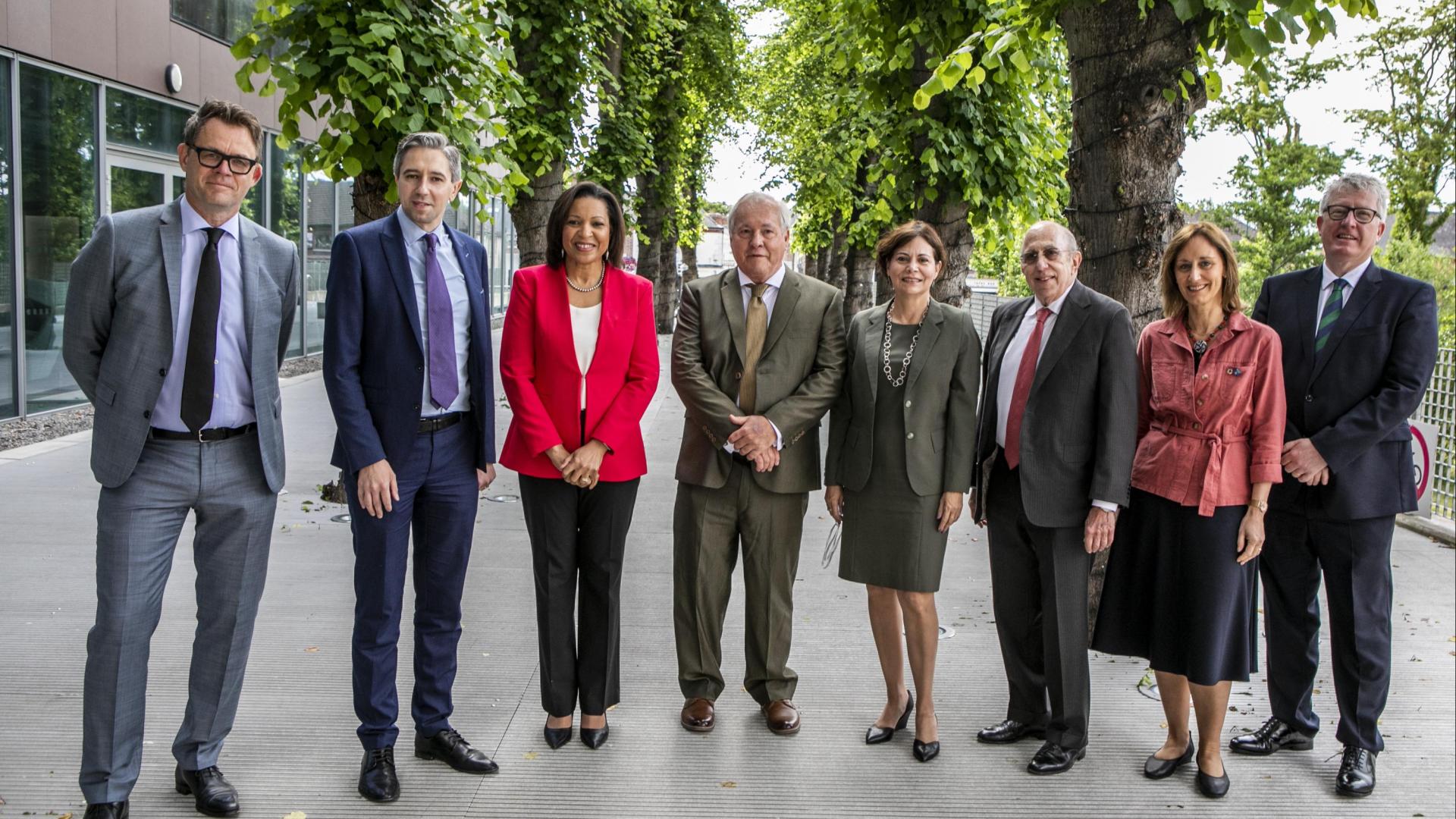 Global forum on higher education leadership for democracy, sustainability, and social justice
Dublin City University will host The Global Forum 2022 today and tomorrow (16-17 June) to explore how colleges and universities can work with local and global partners to create more just, equitable, inclusive, sustainable democratic societies.
Sponsored by the Global Cooperation for the Democratic Mission of Higher Education, the Forum is a unique opportunity for representatives from around the world to learn from and contribute to realising higher education's democratic mission. The event will attract international higher education leaders and representatives of public authorities and local, regional, national, and international organisations.
It will feature a keynote address from Minister Simon Harris, Minister for Further & Higher Education, Research, Innovation & Science, Government of Ireland, and feature contributions from Sjur Bergan, Former Head of Education Department, Council of Europe, Professor Daire Keogh, DCU President, and Minister Thomas Byrne, Minister of State for European Affairs, Government of Ireland.
Speaking ahead of the forum, Professor Ronaldo Munck, Head of Civic Engagement at DCU, said:
"COVID-19 exposed and deepened extreme inequities both in and across countries. At the same time, demands for basic human rights, social and racial justice, and economic equity are increasing in many parts of the world. These developments are occurring as the planet has reached and daily exceeds a climate tipping point, further destabilising human societies, precipitating massive waves of migration, and threatening to move millions more into poverty.

The need for higher education to promote sustainability and racial and social justice, as well as advance and maintain democracy, has never been more apparent. We look forward to welcoming thought-leaders to DCU to discuss how best to advance higher education's position in this regard and how colleges and universities can function as a genuine public good and act with other institutions and communities to help solve these problems."
The Global Forum will address questions such as: how can universities and colleges work together to respond to populist attacks on democracy itself, including attacks on electoral systems, free and independent media, and truth?; What deeper and new relationships need to be built with our local communities, especially those most devastated by the pandemic and its aftermath, in light of persistent inequalities?; and how does academia redesign and engage in social and racial justice work in democratic collaboration with others within and beyond its campus?
This is the seventh global forum that has developed as a core component of cooperation among the Council of Europe and the International Consortium for Higher Education, Civic Responsibility, and Democracy since 1999. In 2018, the cooperation was expanded to include the Organization of American States; and in 2019, the International Association of Universities joined. In January 2021, the partners established the Global Cooperation for the Democratic Mission of Higher Education.                     
Pictured at the event: Matjaž Gruden, Director of Democratic Participation, Council of Europe; Minister Simon Harris, Minister for Further & Higher Education; Kim Osborne, Executive Secretary for Integral Development, Organization of American States; Prof Ronaldo Munck, Director of the Centre for Engaged Research, DCU; Yadira Pinilla, Organization of American States; Ira Harkavy, Chair, International Consortium for Higher Education, Civic Responsibility, and Democracy; Hilligje van't Land, Secretary General, International Association of Universities; Prof Daire Keogh, DCU President
For further information visit DCU Global Forum 2022