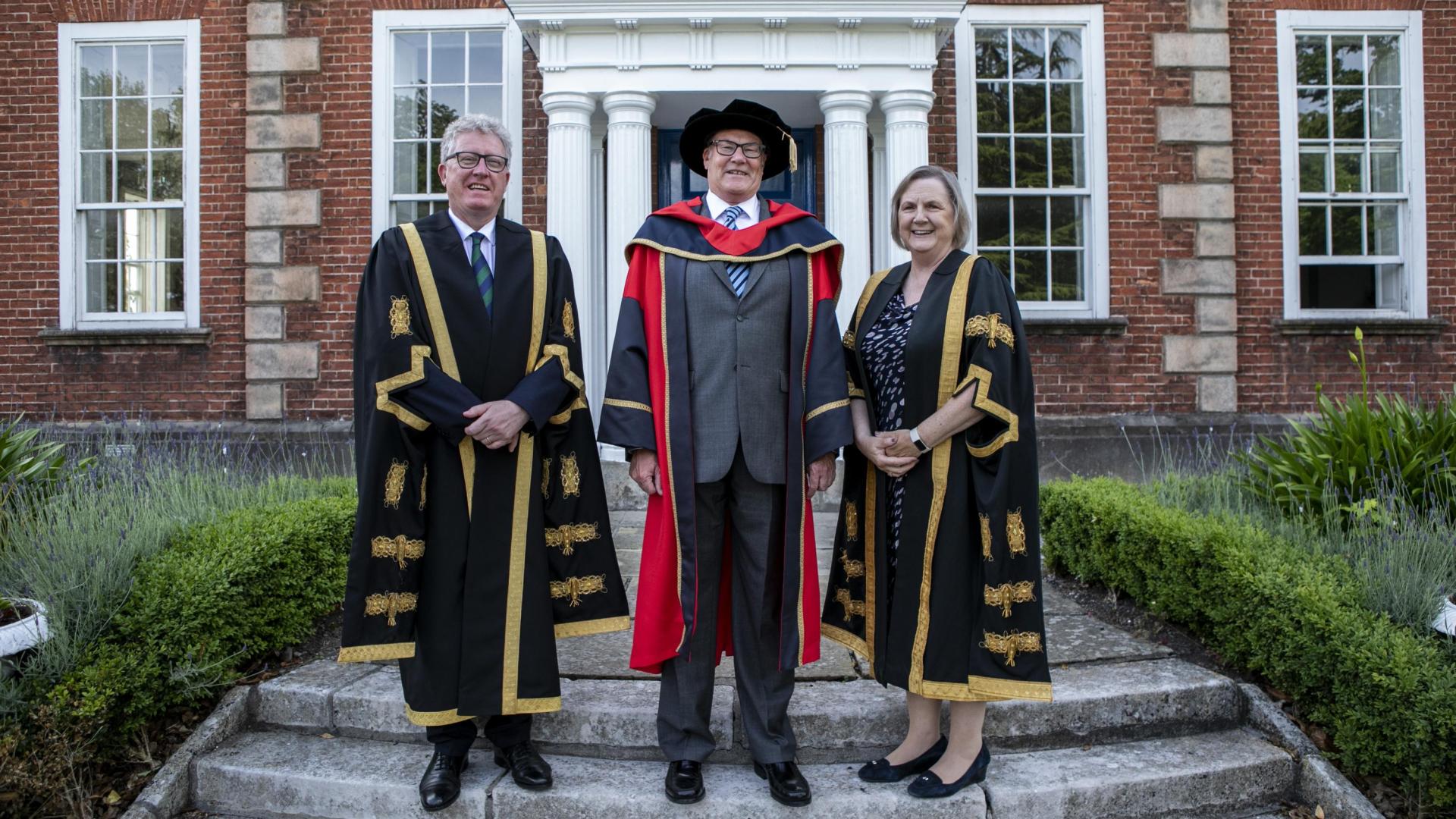 Sjur Bergan receives honorary doctorate from Dublin City University
Dublin City University has awarded a Doctor of Philosophy Honoris Causa to Sjur Bergan, outgoing Head of the Council of Europe's Education Department. 
He joins noted figures from politics, sport, literature and industry in receiving this award from DCU. They include Jim Gavin, Paula Meehan, Micheál Ó Muircheartaigh, Sonia O'Sullivan, Bill Clinton, Seamus Mallon, David Trimble, and most recently Moya Brennan and Domhnal Slattery.
The ceremony took place as part of the 2022 Global Forum on Higher Education Leadership for Democracy, Sustainability, and Social Justice, an international gathering for higher education leaders. 
Delivering the citation for Sjur Bergan, Ronaldo Munck, the Director of the Centre for Engaged Research at DCU, said: 
"It's hard to think of another individual who has had such a positive and meaningful impact on Higher Education in a European and, indeed, in an international context. As Head of Education at the Council of Europe over many years, his work opened new horizons for students and educators across Europe, gave refugees and asylum seekers opportunities to work and study, and reinforced the democratic and civic values of Europe's Higher Education institutions. 

"Despite his many achievements, Sjur has always been a modest person, who often plays down his contribution. Colleagues speak of him as an always helpful, and unfailingly polite person, even when under pressure. It is clear that recognition, such as today's honour, is not what drives him. It seems to those who know him, that he is one of those rare individuals whose work is entirely inspired by his values - fairness, equality, and Inclusion."
Sjur Bergan said:
"I am deeply honoured to be associated in this way with Dublin City University, which combines academic excellence with making democracy and social inclusion part of its mission. It is a sign of how times are changing that the measure of a society's greatness is no longer the size of its army but its contribution to the greater good of mankind, through education, research, culture, democracy, and inclusion. Our obligations extend to assisting our colleagues elsewhere who labor under difficult, sometimes impossible, conditions. Today, our immediate duty is to Ukraine. More broadly, it is to help build the kind of society in which we would want our children and grandchildren to live. As educators, we have promises to keep and miles to go before we sleep."
Addressing the convocation, President of DCU, Prof Daire Keogh, said:
"Sjur Bergan is a true European. He is someone who, throughout his career, has championed the fundamental European values that we hold dear - respect for human dignity and rights, freedom, democracy, equality, and the rule of law. He has made the Bologna Process a reality, and has made an unprecedented contribution to Higher Education, to the promotion of democratic and civic engagement."
The 2022 Global Forum continues today, 17 June, with sessions on education ethics and engaging local communities taking place before Minister of State for European Affairs Thomas Byrne's closing remarks. View the full programme here.