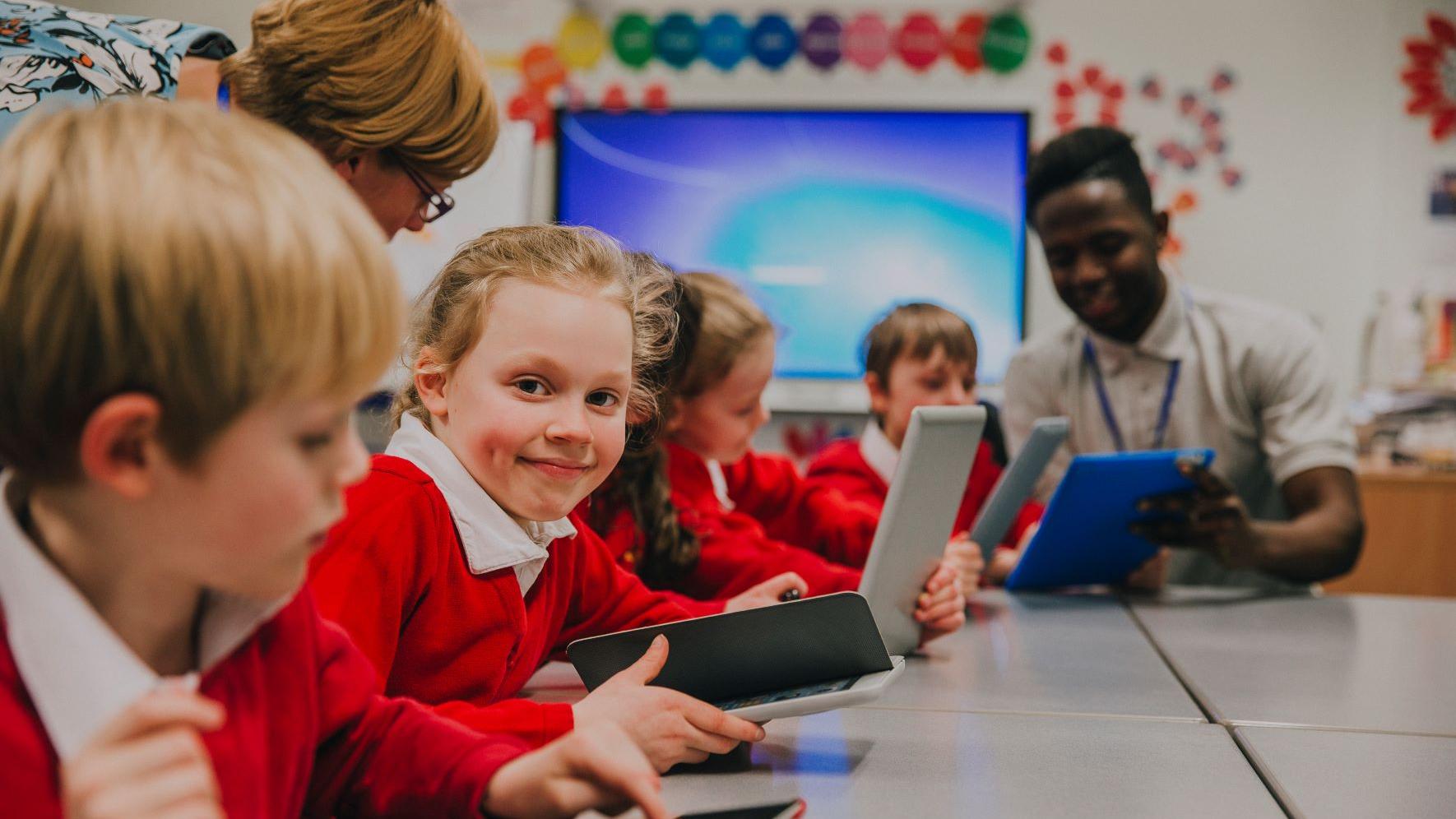 DCU initiative is helping primary school students develop key skills and become changemakers within their community
A social innovation initiative at Dublin City University's Institute of Education is helping primary school teachers and students across Ireland to put in place and lead programmes of change in their respective schools and wider communities to address societal challenges.
Launched last year, the DCU Changemaker Network currently supports 15 primary schools in areas such as student voice, agency and participation as well as social innovation and active and engaged citizenship to address societal challenges such as inequality, climate change and mental health. Closely aligned to the new primary school curriculum, the overarching goal is to help students develop their skills for critical thinking, empathy, teamwork, leadership, inclusion and to become active participants in their school and community.
The Network hosted its inaugural conference earlier today in DCU's St Patrick Campus. It featured keynote speeches by changemakers Lord David Puttnam, educator, film producer and environmentalist and Elizabeth Zion, a student changemaker and political activist. 
As well as welcoming four new schools to the network, the event also celebrated the 15 schools who have been active within their communities over the last year.
Examples include students at St Oliver's in Killarney, who established a student committee to bring ideas and opinions to the architects in charge of building their new school extension; Little Angels Special School in Donegal, who started their own enterprise by selling homemade Christmas decorations at a Christmas market, and students in Francis Street School in Dublin, who developed a Wellbeing Warrior team tasked with supporting the wellbeing of students.
The initiative is coordinated by Fiona Collins and by Dr John White from the School of Policy and Practice in DCU's Institute of Education.  
Speaking at the event, Dr John White, congratulated all of the students, parents and teachers for the innovative practices taking place across the country.
"In our current times of change and indeed challenge, the DCU Changemaker Schools Network, is a very exciting, timely and important network.  Building on its four pillars of creativity, leadership, teamwork and empathy, the network promotes agency among all members of the school community. It is so refreshing to be part of a network where student, parent and teacher creativity is cherished and developed, where leadership extends from infant to adult ages and where people clearly enjoy working together. 

The breadth of rich learning experiences afforded to pupils is breath-taking! From 'forest bathing' to 'friends for life', 'hen care' to 'healthy eating', 'poetry' to 'business plans', 'buddy systems' to 'kindness homework', 'science days' to 'student councils'; pupils are provided with very creative access to the curriculum which truly engages and inspires them – and indeed their teachers and parents too!"
Fiona Collins said:
"The Covid-19 pandemic revealed the fault lines in traditional education systems and created an opportunity to reimagine education systems for 21st century learning, enabling all children and young people to thrive in this fast-changing world. 

Schools of the future need to define new models of education and develop collaborative learning cultures that prepare students from childhood to be supported by their peers, to solve problems together and to exchange knowledge. 

While the pandemic widened pre-existing equality gaps, it brought our interconnectedness and shared vulnerability into focus and enabled us to realise that our health and resilience are inextricably linked to those of our neighbours, as is our survival during economic, social, political and climate crises. Cooperation and collaboration is no longer a choice, but the way to go. Collaborative cultures and networks are presented as one major solution for the future of teaching and learning, building the capacity of schools to respond to complex issues to effect positive social and education change. 

The DCU Changemaker Schools is one such network, supporting schools to network and foster the skills of empathy, creativity, leadership and teamwork as a whole school to support students to develop real world skills to make an active contribution to their schools, community, and broader society."
The DCU Changemaker Schools Network aims to expand to include 40 schools by 2023, with an overall ambition to grow the network to enable all primary and post primary schools across the island of Ireland to participate. For further information visit dcuchangemakernetwork.com