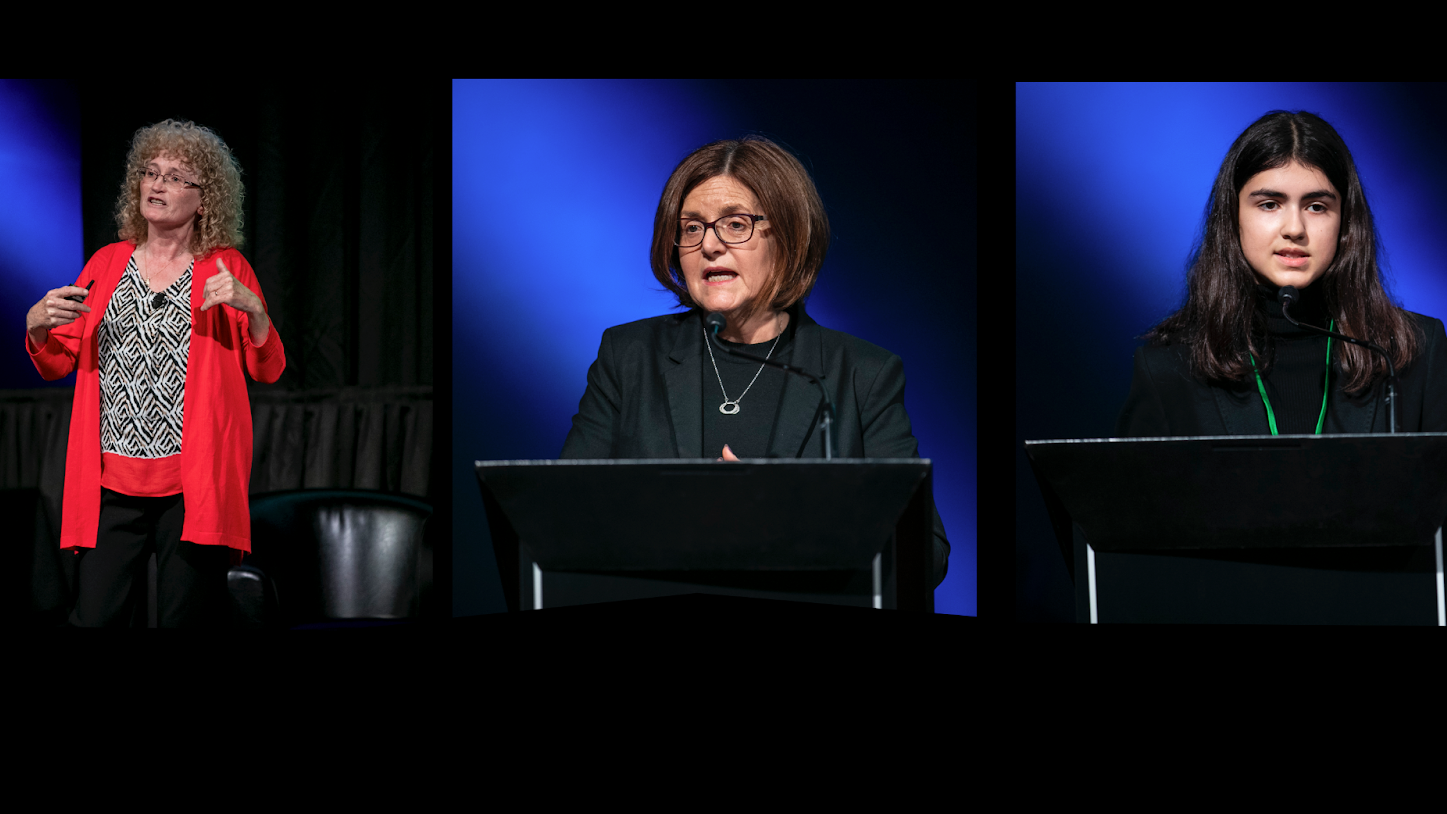 Assessment of Transversal Skills in STEM Conference
Over 100 delegates and speakers from across Europe came together in Dublin's Mansion House on May 6th to celebrate the conclusion of a major STEM education research project. The Assessment of Transversal Skills in STEM Erasmus+ project, had a budget of €1.34 million and was conducted over 36 months by 14 partner institutions across 8 countries. It involved the development and testing of a STEM skills teaching and assessment framework that was trialed in 88 schools with 295 teachers and 2,925 students. 
Delegates were welcomed to the conference by the Executive Dean of DCU's Institute of Education Professor Anne Looney who pointed to the range of STEM education initiatives underway in DCU as evidence of DCU's commitment in this area. Prof Looney cited rich everyday examples of leveraging the role of assessment and feedback in educational settings and helped set the scene for the conference.
Dr Eamon Costello, the project principal investigator, in a plenary address, gave an overview of the project and its underpinnings highlighting some of the conceptual challenges:
"Transversal skills have inherent tensions. For example we cannot consider co-operation without competition. Similarly, challenge-based pedagogies also involve tensions and  trade-offs, such as between time spent on key disciplinary skills versus rich team based interdisciplinary ones. There is hence an imperative to support and empower teachers and where possible encourage teaching as a collaborative team based activity."
Professor Deirdre Butler from School of STEM Education, Innovation and Global Studies, Dublin City University, went on to give a lively and engaging overview of the challenges we face given the rapidly changing nature of skillets for the 21st century. She gave an exposition of the ATS STEM Assessment of Transversal Skills Framework developed by researchers from across three centers of DCUresearch expertise in the NIDL, CASTeL and CARPE. 
A plenary address followed from the Lord Mayor of Dublin and DCU alumnus Alison Giliand. By video, the Minister of Education Norma Foley commented on the disparate conference makeup that included teachers, policymakers, students, researchers, and others from across the European STEM learning ecosystem. These various actors had come together, the Minister noted, around their shared passion for improving educational outcomes for the next generation.
The star speakers of the day, however, were two students - Berta Maside López (pictured above - far right) and Lucía Gil. These two thirteen-year-old Galician students described how they developed key skills and competencies on a project about COVID and gave a vivid demonstration of the application of STEM learning in real-world contexts.