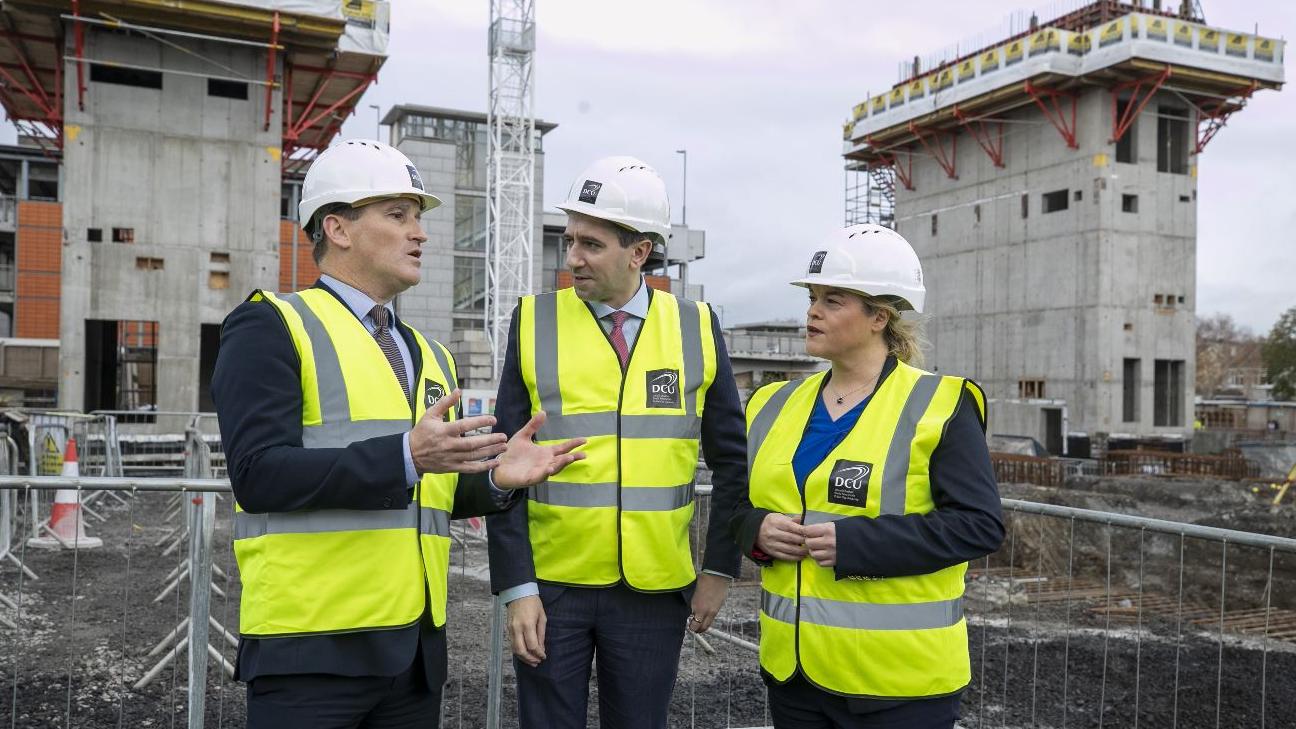 Dublin City University marks construction of new Polaris Building on Glasnevin campus
Minister for Further and Higher Education, Simon Harris, joined Chief Operations Officer, Declan Raftery and Céline Crawford, Director of Communications and Marketing with members of the construction team to officially launch the Polaris building, a new landmark on Collins Avenue. 
The 10,000m² facility will further advance DCU's international reputation for excellence in science, computing and engineering disciplines. It will have the capacity to accommodate over 3,000 additional STEM students on the university's Glasnevin campus, and will also house DCU's entire School of Health & Human Performance. 
The building will include a Human Performance Lab focused on high performance sports research, a Life Lab to help students develop improved health literacy, and a Movement Lab that will use state-of-the-art indoor sport facilities to help the local community access data analytics and visualisation techniques.
Polaris is designed as an immersive eco-system that actively breaks down boundaries, sparking collaboration across subjects and between groups, inside and outside the university. Active learning spaces like the planned Industry Robotics Lab and Immersive Visualisation Suite will help students collaborate with industry and peers from around the world, while on-site STEM outreach programmes will help local students explore STEM options at third level. 
At its peak, the site will have 150 people working on it. The building is scheduled for completion in the first quarter of 2024.