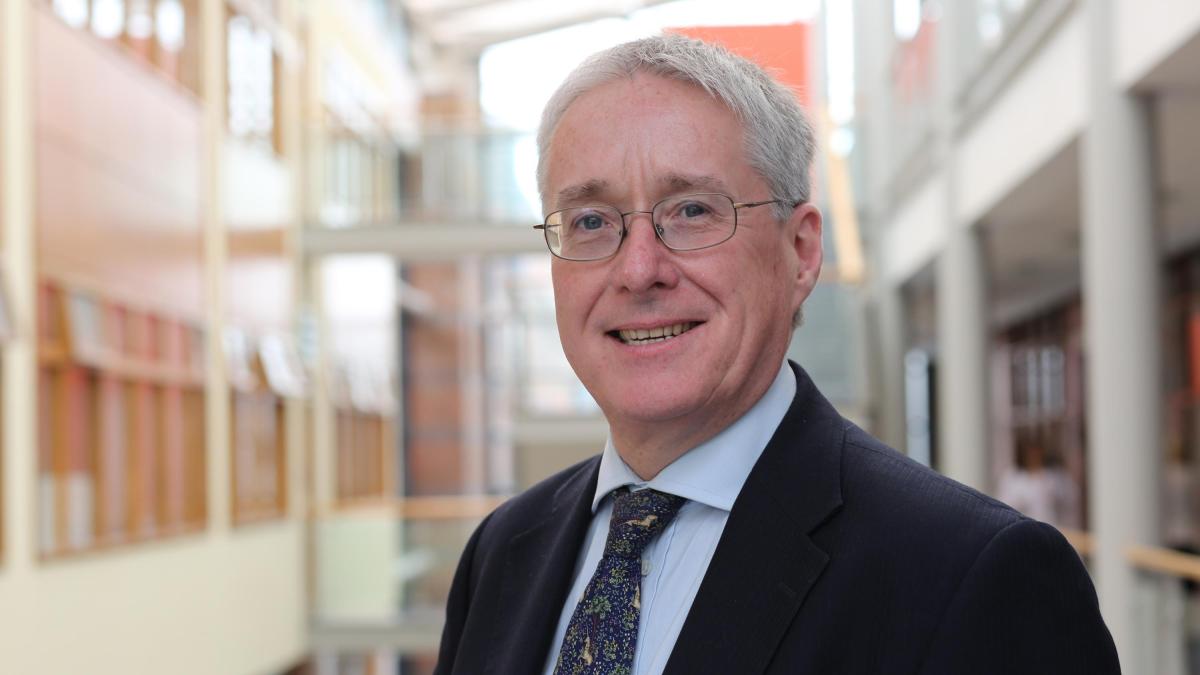 Prof Anthony Staines co-author of a new global COVID-19 study
Professor Anthony Staines is a co-author of a new global COVID-19 study published today in the journal Nature that provides actionable recommendations to end the public health threat without exacerbating socio-economic burdens or putting the most vulnerable at greater risk.
The paper entitled A multinational Delphi consensus to end the COVID-19 public health threat involved a large panel of over 350 multidisciplinary experts from more than 100 countries.
Worldwide, over 180 organizations from 72 countries have already endorsed the findings of the consensus study, which was led by the Barcelona Institute for Global Health (ISGlobal), an institution supported by "la Caixa" Foundation.
To develop a global consensus on how to address issues with the world's response to COVID-19, such as false information, vaccine hesitancy, inconsistent global coordination and the inequitable distribution of equipment, vaccines and treatments, the experts carried out a Delphi study, a well-established research methodology that challenges experts to garner consensus on answers to complex research questions.
A multidisciplinary panel of 386 academic, health, NGO, government and other experts from 112 countries and territories took part in three rounds of structured consultation. The result is a set of 41 statements and 57 recommendations across six major areas: communication; health systems; vaccination; prevention; treatment and care; and inequities. 
Three of the highest-ranked recommendations include:
Adopt a whole-of-society strategy that involves multiple disciplines, sectors and actors to avoid fragmented efforts
Whole-of-government approaches (e.g. coordination between ministries) to identify, review, and address resilience in health systems and make them more responsive to people's needs
Maintain a vaccines-plus approach, which includes a combination of COVID-19 vaccination, other structural and behavioural prevention measures, treatment, and financial support measures. The panellists also prioritised recommendations for developing technologies (vaccines, therapies and services) that can reach target populations.
Other recommendations with at least 99% agreement were: communicating effectively with the public, rebuilding public trust, and engaging communities in managing the pandemic response.
Only six recommendations had more than 5% disagreement, including that which considers further economic incentives to address vaccine hesitancy or a symptoms approach to diagnose COVID-19 in settings with low access to testing. The 57 recommendations are directed at governments, health systems, industry, and other key stakeholders.
 A multinational Delphi consensus to end the COVID-19 public health threat is available on Nature Journal online.
About Professor Anthony Staines
Professor Anthony Staines started out as a neonatal paediatrician, and moved into public health and academic epidemiology. After an MSc. in Epidemiology at the London School, and a PhD on spatial epidemiology in Leeds, Professor Staines worked at Imperial with SAHSU. He moved back to Dublin in 1997 to University College Dublin and set about developing research activity in Public Health. Professor Staines then moved to Dublin City University as first chair of Health Systems in 2007. He is the Deputy Director Centre for eIntegrated Care at DCU, and his main focus is on the uses of health information systems.
About ISGlobal 
The Barcelona Institute for Global Health, ISGlobal, is an innovative alliance between the "la Caixa" Foundation and academic and government institutions to contribute to the efforts undertaken by the international community to address the challenges in global health. ISGlobal is a consolidated hub of excellence in research that has grown out of work first started in the world of health care by the Hospital Clínic and the Parc de Salut MAR and in the academic sphere by the University of Barcelona and Pompeu Fabra University. Its working model is based on the generation of scientific knowledge through Research Programmes and Groups, and its translation through the areas of Training and Analysis and Global Development. ISGlobal has been named a Severo Ochoa Centre of Excellence and is a member of the CERCA system of the Generalitat de Catalunya.