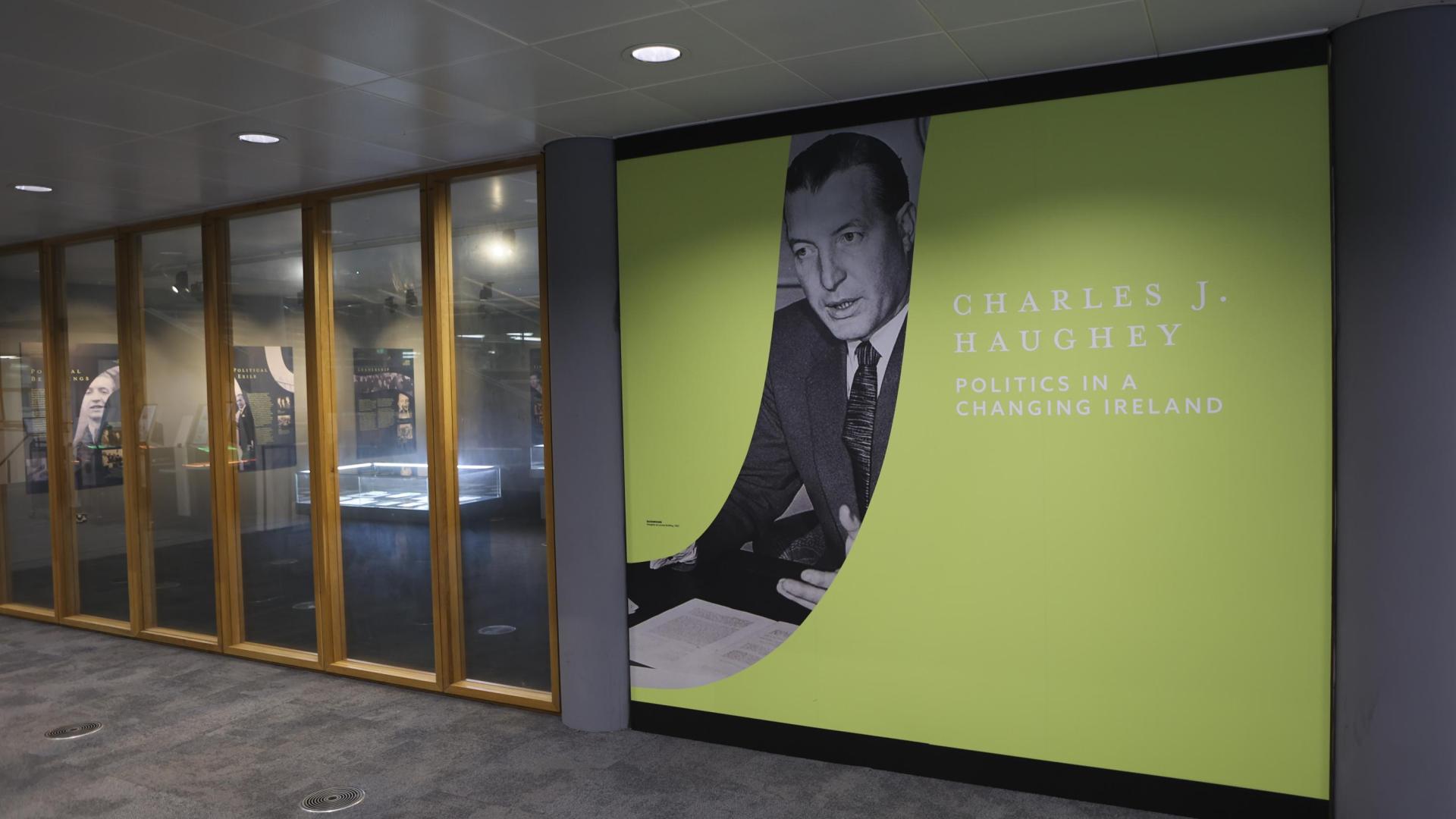 'Charles J. Haughey: Politics in a Changing Ireland' exhibition launched at DCU's O'Reilly Library
The family of the late Taoiseach Charles J. Haughey (1925-2006) were guests of Dublin City University President Daire Keogh yesterday evening at a launch of a new exhibition in the O'Reilly Library on the Glasnevin Campus. 
The Haughey papers will be available to researchers in the DCU Library. Free online access to large parts of the collection is also to be rolled out to the general public, and this development has been assisted by the generous support of the family. In addition, an introductory online exhibition of items from the Haughey archive went live earlier this year, featuring many images and documents never before seen by the public.
An enormous influence on public life in Ireland during his time in politics, Charles J Haughey (1925-2006) was a public representative for the Fianna Fáil party for just shy of forty years. He was Taoiseach on four separate occasions, and held ministerial office for almost fourteen years. 
First elected to Dáil Éireann in 1957, Haughey successively held the ministries of Justice, Agriculture and Fisheries, Finance, Health, Social Welfare, and the Gaeltacht. He was appointed Ireland's seventh Taoiseach in December 1979, when he also became Fianna Fáil party leader.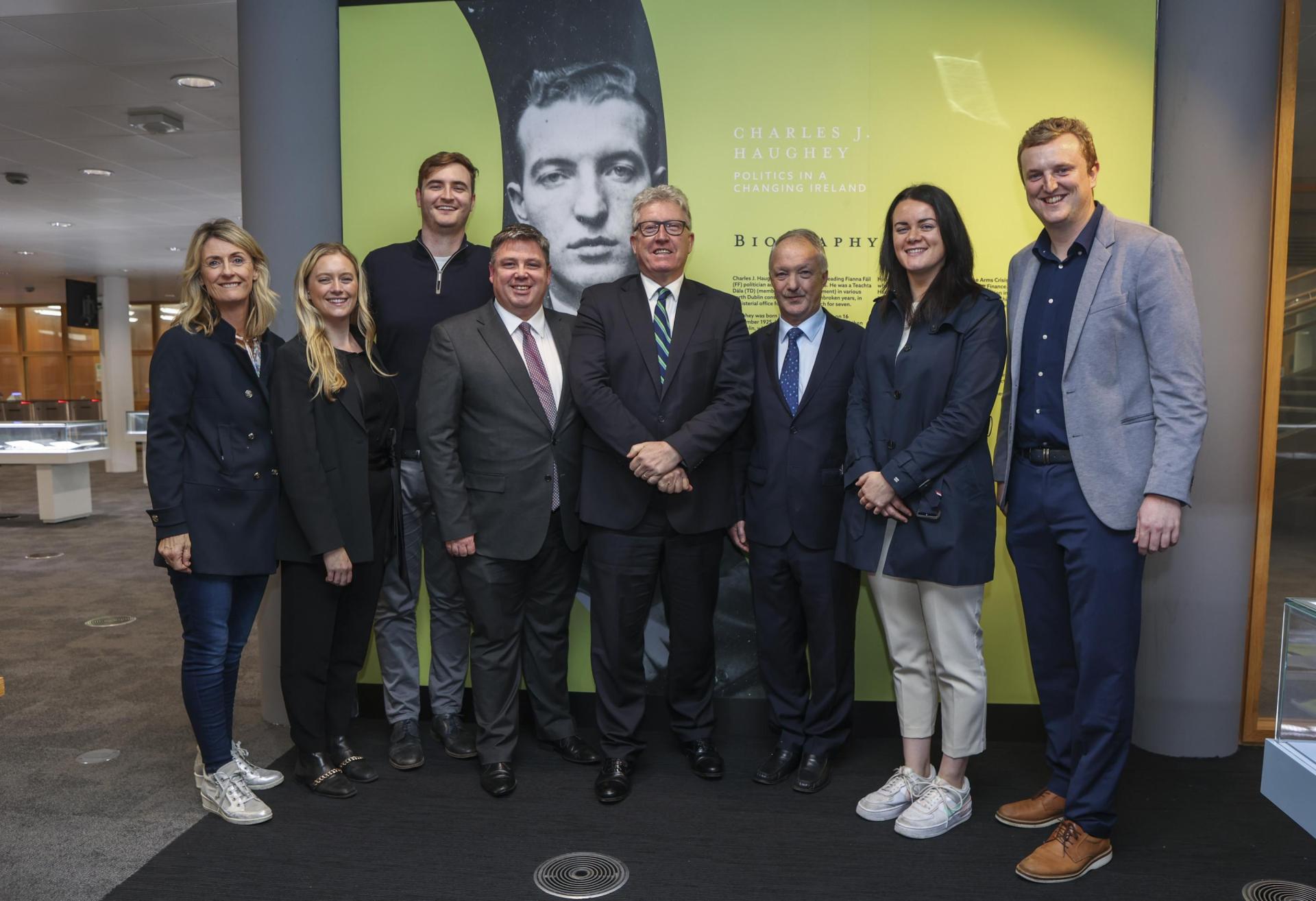 Speaking at the launch, Prof Daire Keogh, President of Dublin City University said
"This new exhibition at DCU Library gives a broad appraisal of Charles J. Haughey's long career and a clear picture of his contribution to Irish political life.

His papers are the leading political archive at the university, and I'm delighted to see them being shared with academic researchers, and particularly the general public, who will have access to much of this historic collection."
Seán Haughey TD said
 "There is no doubt that the collection gives an invaluable insight for anyone interested in the development of modern Ireland."
John McDonough, University Librarian said:
"Today we acknowledge that after fifteen years in DCU's care and safe keeping, the Haughey papers have been taken out of store, and are being made available in person and online to researchers.

Over the coming months we will continue our phased release of tranches so that new insights and understanding of Charles Haughey and the Ireland of his time can be gleaned and shared."
DCU Library holds archives from prominent personalities and organisations who have helped shape education, journalism and politics in Ireland and further afield. It will be scaling up its approach to the Haughey papers to other unique collections which it will be sharing with researchers and the public.