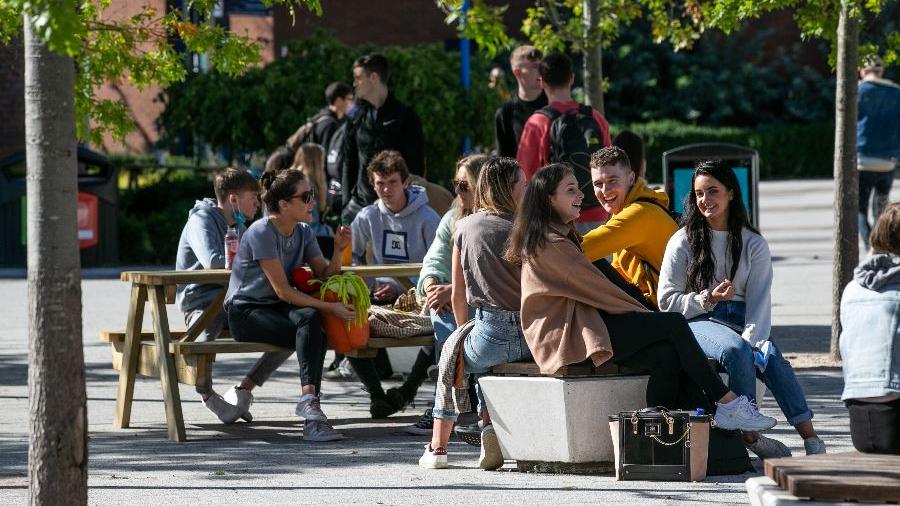 CAO 2022: Highest number of students offered their first-choice place at DCU
With CAO 2022 offers now released, DCU can confirm the University has made its highest-ever number of offers to first preference applicants for undergraduate programmes. Over 3,800 new students are expected to join first-year programmes at the University's five faculties this year.
The University will deliver on the government request to provide extra places in Nursing programmes and, despite the lack of targeted funding for places in Engineering and Computing, the University responded to unprecedented demand in those areas by offering places significantly in excess of pre-pandemic levels.
Speaking about the CAO 2022 release, Professor Daire Keogh, President of DCU said:
"The continued increase in demand for DCU places is an affirmation of the quality of our teaching and learning and also of the exceptional student experience we offer. As a University, we are also committed to creating new pathways to DCU and I am delighted to see the growth in admissions through Further Education and other routes. I want to congratulate every student who has been offered a DCU place and we look forward to welcoming them on campus very soon."
Over 500 students have already accepted places at the University through routes other than this year's Leaving Certificate, like those with Further Education qualifications, mature students and students taking up deferred places. 
Despite a disappointing drop in the number of offers to Further Education graduates overall this year, the number of Further Education graduates joining the University has increased 20% thanks to an increasing number of DCU programmes with a Further Education entry route, and a push to streamline entry requirements across the University. The University aims to grow this number in the coming years. 
For the first time, DCU has a programme requiring a maximum 625 points for entry.  Global Business (USA) is a small-cohort Business School programme, where students spend the first two years in DCU and the final two years at either North Eastern University or the University of San Diego, with work placements arranged in both countries.
Some popular undergraduate programmes at DCU have experienced significant points changes this year as a result of increased demand for the programmes: 
Computer Science is up 23 points to 498

B.Eng  in Mechanical and Sustainability Engineering is up 33 to 509

B. Eng in Biomedical Engineering is up 34 to 544

BCL (Law and Society) is up 29 to 498

Bachelor of Arts (Joint Honours) is up 33 to 389

Bachelor of Science in Health and Society is up 21 to 498