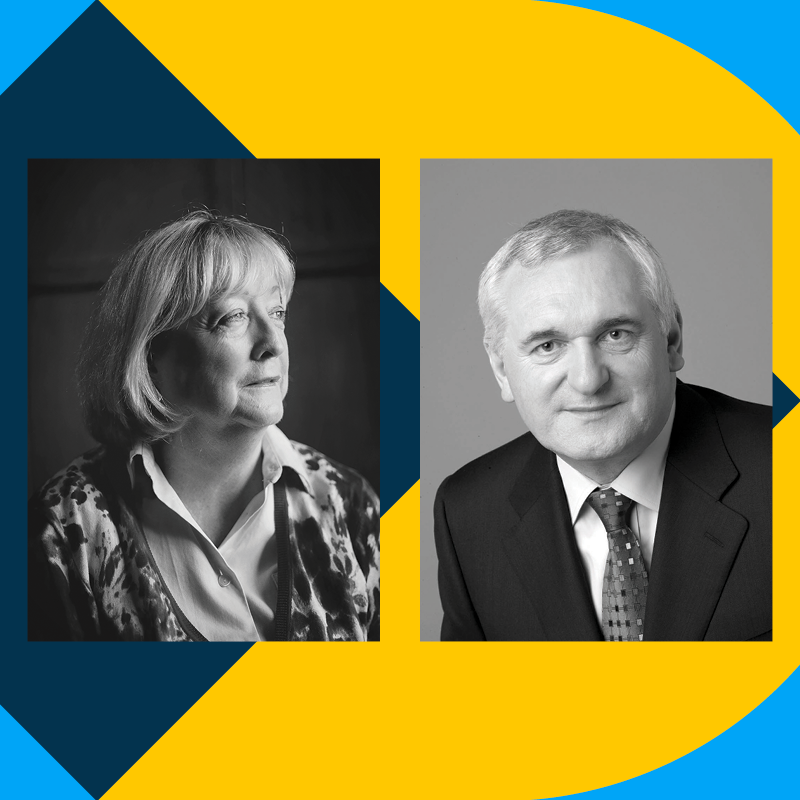 DCU to award honorary doctorate to Good Friday Agreement signatories Bertie Ahern and Monica McWilliams
On 2 March, Dublin City University will confer the award of Doctor of Philosophy (Honoris Causa) on former Taoiseach Bertie Ahern, and Professor Monica McWilliams, campaigner for peace and a signatory of the Good Friday Agreement on behalf of the Northern Ireland Women's Coalition. 
The special ceremony will take place in The Helix on DCU's Glasnevin campus, just several weeks before the 25th anniversary of the 1998 signing of the Good Friday Agreement, also known as the Belfast Agreement.
DCU has previously conferred an honorary doctorate on peace process architects Seamus Mallon, David Trimble and Senator George Mitchell, and to former US President Bill Clinton.