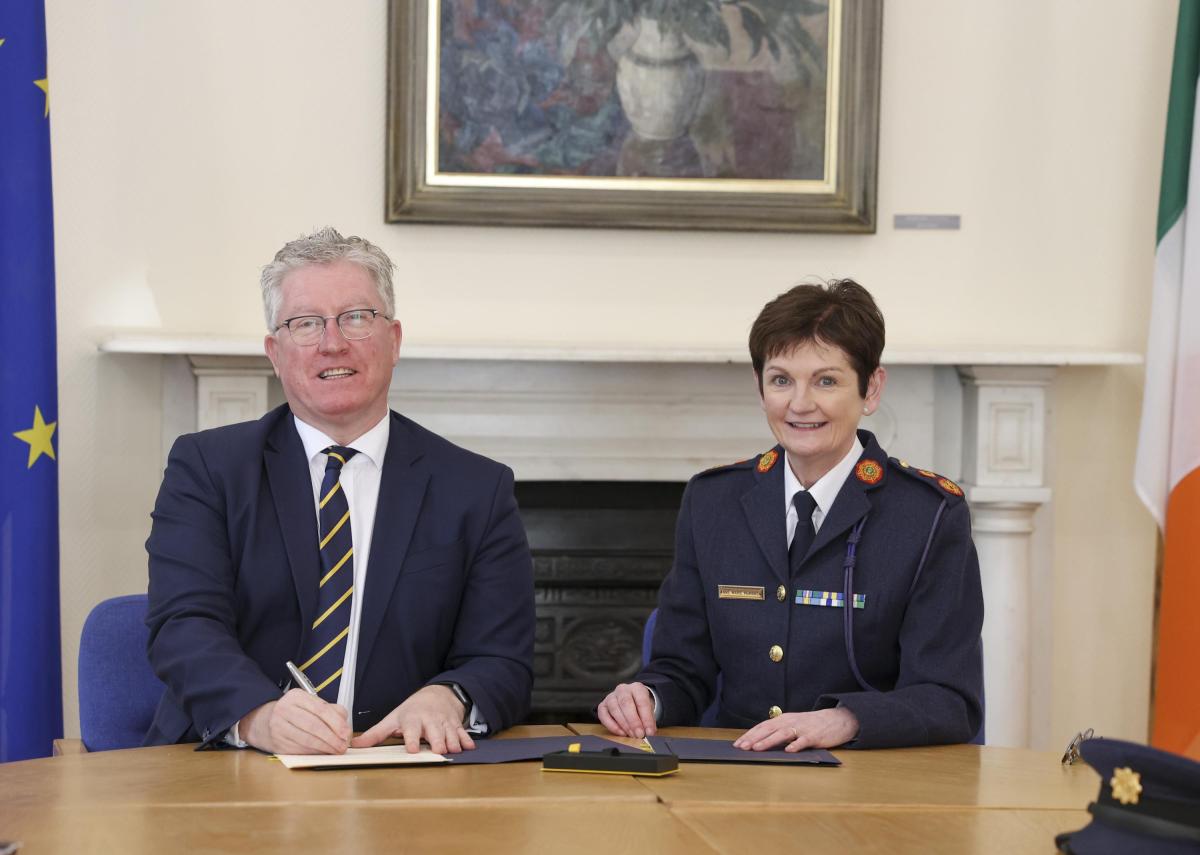 DCU and Garda Síochána College sign Memorandum of Understanding
Dublin City University and Garda Síochána College have today, Monday 6 November, signed a Memorandum of Understanding (MOU).
In the MOU, the two institutions recognise their shared commitment to high quality training, higher education and continuing professional development. This formal MOU will advance their cooperative relationship and promote mutual understanding between DCU and Garda Síochána College.
Areas of collaboration may include exploring opportunities for executive education, micro credentials and continuing professional development (CPD), exploring Further Education to Higher Education pathways and tuition fee discounts offered to a number of Garda College staff on DCU Postgraduate programmes.
DCU President Prof Dáire Keogh said
"I warmly welcome this agreement, which advances the University's positive and long-standing relationship with An Garda Síochána.

"DCU is committed to providing best-in-class professional development and research opportunities to members of the force, with a view to helping An Garda Síochána to achieve and maintain the high standards it sets for itself. Ultimately, the partnership is about DCU's role as a University of Place that engages with key partners for the advancement of the public good."
Deputy Commissioner Anne Marie McMahon, Policy and Security said
"An Garda Síochána  is delighted to have the opportunity to formalise our relationship between the Garda College and Dublin City University in advancing our shared commitment to the provision of quality assured learning and development programmes. We look forward to active collaboration of research projects and quality assurance of our programmes supporting the enhancement of organisational policing expertise which are provided to our communities."
The MOU will be effective from Monday 6 November for a period of five years.