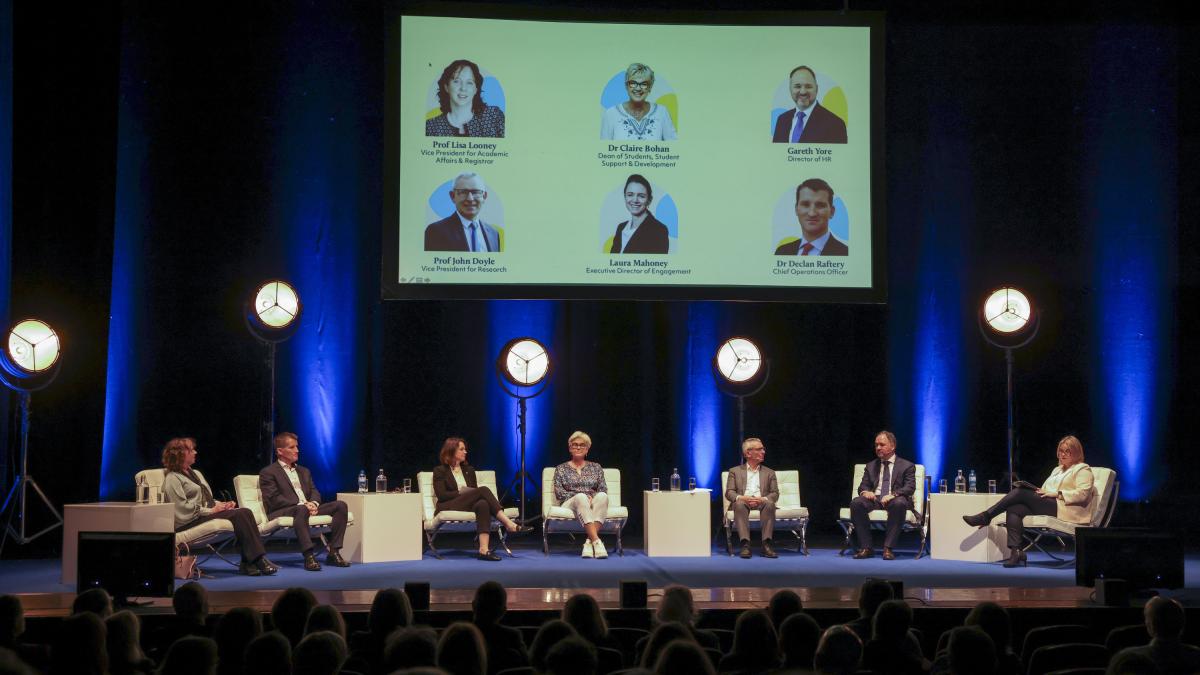 DCU launches new Strategy: 'Transformation For An Unscripted Future'
The DCU Strategy 2023 - 2028 sees the University continue our mission to transform lives and societies, striving to be a leading and innovative European University distinguished by the quality of the DCU experience, and the impact of our teaching and research on our stakeholders and on issues of global concern.
The Strategy, available for all to view on a dedicated website, is the culmination of an extensive engagement process with stakeholders over the last number of years. Elements of the Strategy are available for all to view, while certain key information will require a staff log-in. The website will be constantly changing and updated regularly, with news about initiatives and highlighting examples of our strategy in action.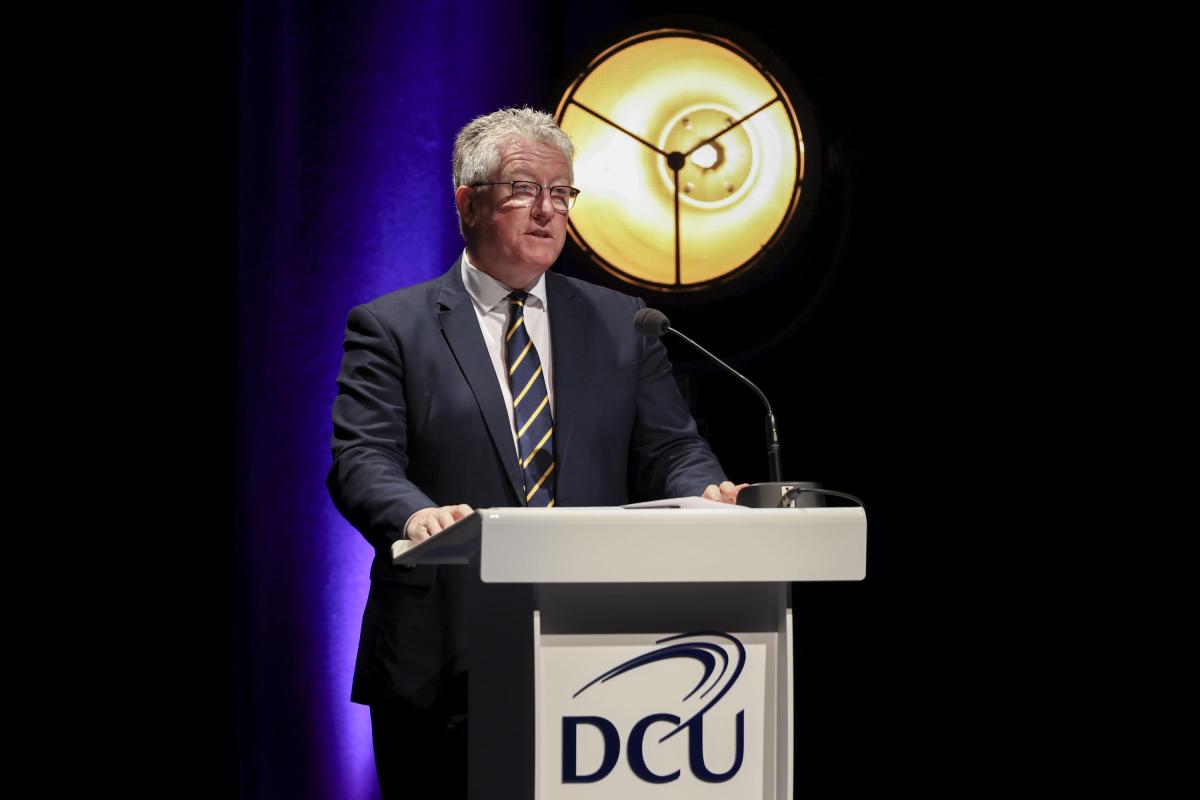 DCU President Prof Dáire Keogh said:
"Guided by our new strategy, the University will focus on its proven areas of excellence to ensure that we can create real impact, and deliver the best possible outcomes for our students, staff and stakeholders. 

"This plan reflects the determination of the DCU community.  It is a renewal of our purpose; it is a statement of who we are and where we want to be."
Following speeches from both the President and Deputy President Anne Sinnott, members of the DCU senior management team took part in a wide-ranging discussion about each Strategic Pillar of the plan and what it will mean for the University going forward.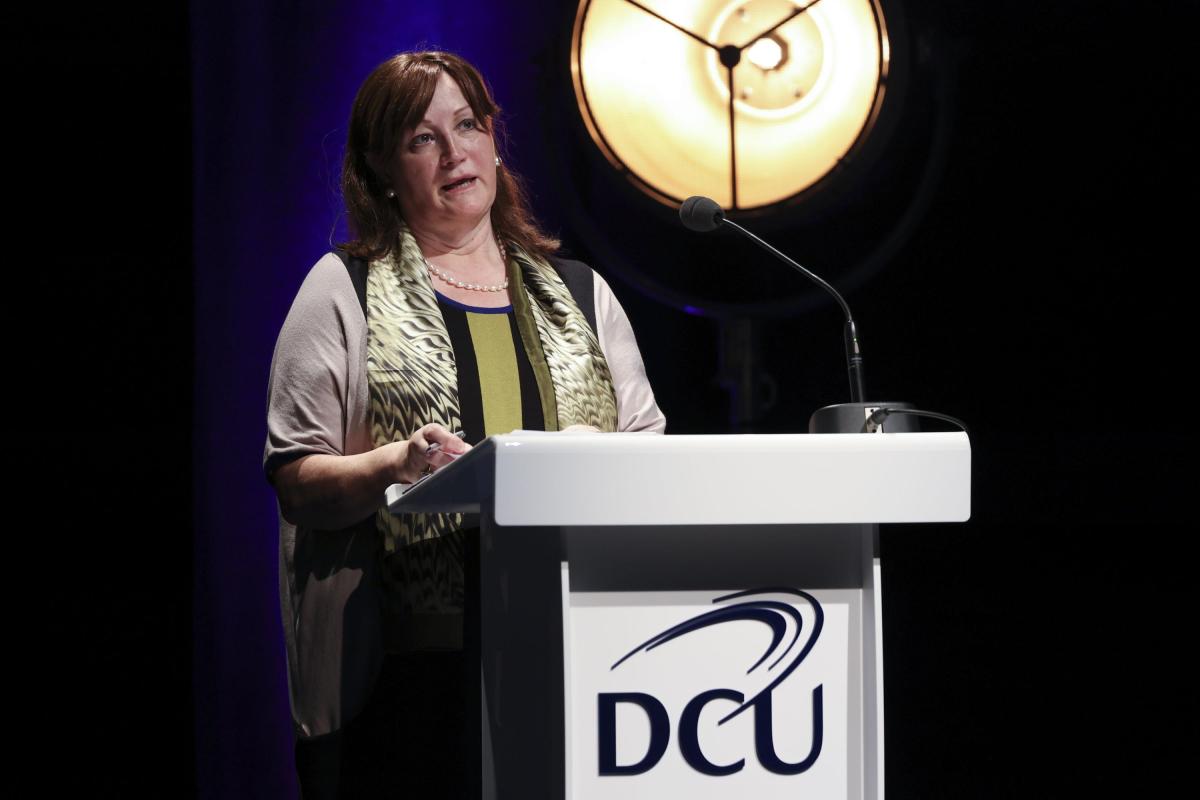 DCU Deputy President Anne Sinnott said:
"For the first time, DCU has created an entirely digital strategy. As well as being more sustainable, the online format has allowed us to create a living document that will evolve as the University develops over the next five years."

The input of staff right across the University has been crucial in the strategy's development and I want to thank colleagues for their engagement. Their continued support will be critically important as we work towards achieving our strategic goals."