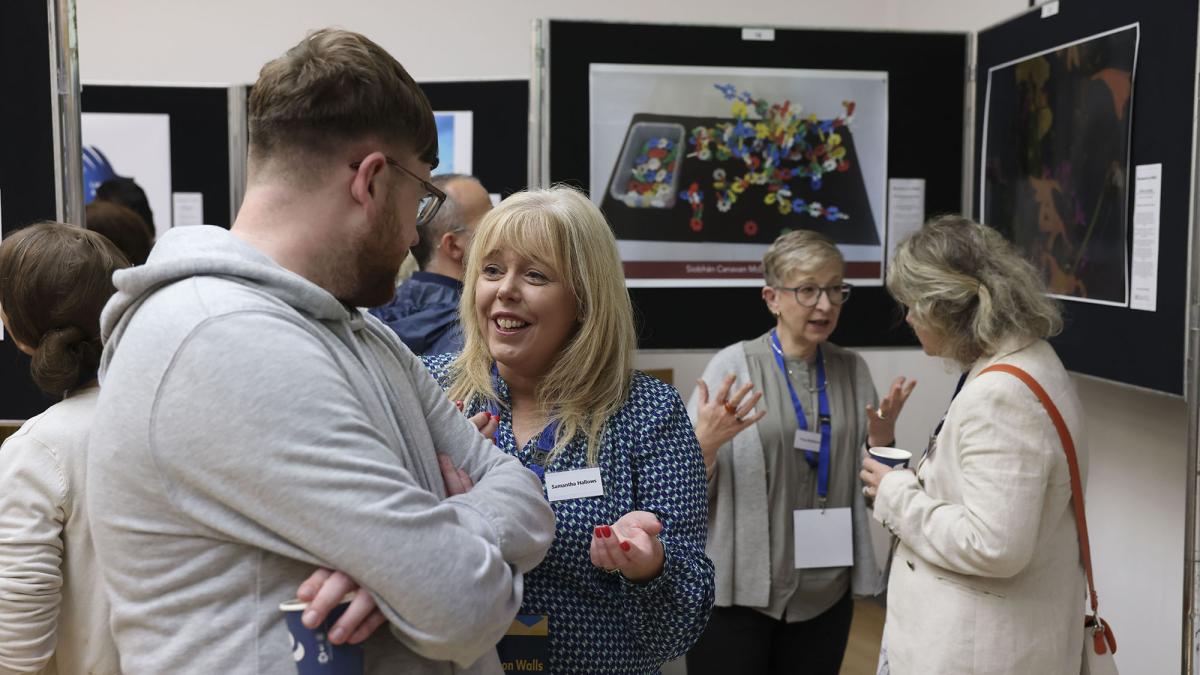 Research on Walls event celebrates the diversity of research
This is a brand new event celebrating the diversity of research being conducted by DCU's talented postgraduate research students. The idea for the event was simple, to challenge research students to represent their research in a single visual image. The interpretation of that challenge and the execution of images by the participants, far exceeded expectations. The result was an exciting exhibition of the kaleidoscope of talent that DCU has in its research students. 60 participants from newly registered first year students, right through to final year students, cross faculties and schools, submitted their images. Just under 200 DCU staff and students, colleagues from the Irish University Association (IUA)  were in attendance to enjoy the discussions with the participants, the networking opportunities and to take stock of the impact of the research that is underway by all the participants. 
This event aligns with Ireland's "National Framework for Doctoral Education" commitment to support doctoral education and the "Irish Universities Association (IUA) Doctoral Skills Statement"; therefore crucial in DCU's endeavours is the need to develop talented graduates, to support existing and future multi-sector roles, equipping our postgraduate researchers with a balanced set of specific, generic and transferable skills.
The event was judged by Dr Lisa Keating, Director of Research & Innovation (IUA), and Kyran O'Brien, Communications and Marketing Department (DCU), and the winners were as follows:
Lia O'Broin, School of Law & Government, Faculty of Humanities & Social Sciences
Martyna Bartusiak, School of Chemical Sciences, Faculty of Science & Health
Melissa Lynch, School of Policy & Practice, Institute of Education