School of Law & Government and Electronic Engineering
Global Challenges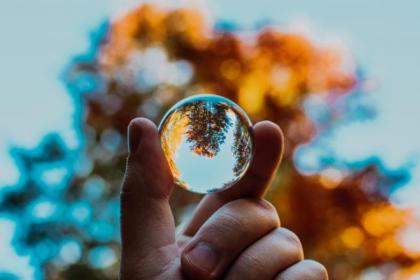 Course Type:
Undergraduate
NFQ Level:
8 - Please see
www.qqi.ie
for further information
Minimum Points
New Course, points determined August 2022

+353 (0) 1
700 5937

shirley.coyle@dcu.ie
Looking for a challenge? Take on the global challenges through challenge-based learning.
The DCU BSc in Global Challenges is for people who want to challenge themselves to take on the world's problems.  This unique programme integrates social science and technology studies through challenge-based learning.  Technological advances can bring about huge changes to the way we live. Students will also explore the societal and economic impacts of new and emerging technologies, and their effect on the future of work, environmental impacts and community interaction.  Students will engage with concrete problems, such as climate change, gender stereotypes, fake news, global health and global inequality. Solutions to these problems will be explored through challenge-based learning projects, simulations,  hackathons and interdisciplinary team-work. Challenges will be inspired by examples from the public, private, and NGO sectors, as well as student-generated challenges.  We will equip graduates to develop socially effective technological solutions to real problems. 
"In the Ireland of 2021 and beyond we are experiencing an unprecedented pace and scale of current and future complex societal, legal, climate, technological and matched policy change.
It has therefore never been more important that we appropriately prepare, equip and populate the Irish workforce with graduates that are system thinkers who are fluent with the requisite technological knowledge and societal competencies to be leaders in a changing, technology-infused workplace to effectively deliver on this change agenda."
Anna Shakespeare (Chief Executive Pobal (Government supporting communities)
The programme includes modules such as climate change, politics, design thinking, international development, data analytics, public policy, artificial intelligence, security and peace studies, ethics, social science options to study China, Africa, Western and Eastern Europe, as well as the USA.  There will be technology options, such as sustainable design, the Internet of Things, digital interaction and opportunities for rapid prototyping of technological solutions.  The highlight of each year will be an extended team challenge, which requires the integration of social science and technology skills.  The third-year will be a placement in the private or public sectors.
Course modules will cover fundamental technical knowledge of electronic engineering, computer science and data science, and also the fundamental theories of social science, policy and politics, with an international context of these topics. 
Each year there will be an interdisciplinary project related to a global challenge. This project will involve creative problem solving by proposing technological solutions while taking into account the social implications of the proposed solution.  Assessment will be mainly project based through simulations and hackathons for a more engaging learning experience.
Indicative content
These modules are indicative of what you might be studying in each year
Year 1
Introduction to Social Science Methods (5 credits)

Introduction to Global Challenges (5 credits)   

The Mathematics of Change (5 credits)

Data Analysis and Problem Solving (5 credits) 

Science for a Sustainable Future (5 credits)

Modern Technology for a Changing World (5 credits)

Introduction to the Politics of a Changing World  (5 credits)

Global Development  (5 credits)

Project Planning & Management (year long, 5 credits)

Global Challenges project (year long, 10 credits)  – "Public engagement and the UN Sustainable Development Goals"
Year 2
Computational Statistics (5 credits)

Sensing the World (5 credits)

Internet of Things Technologies (5 credits)

Innovation and Entrepreneurship (5 credits) 

Qualitative Research for Global Challenges (5 credits)  

Global Governance (5 credits)

Conflict, Peace, and Security OR Climate Change: Politics, Policy, and Behaviour (5 credits)

Modelling the Changing World (5 credits)

Technology Systems Design (5 credits)

Political Ideas in the Twenty-First Century OR International Law and Contemporary Issues (5 credits)

Multidisciplinary project – Real-world Design Challenge,  (10 credits)
Year 3
Transforming Society with Artificial Intelligence (5 credits)

Data Privacy and Security (5 credits) 

Applied Quantitative Social Research (5 credits) 

Gender and Politics OR Politics in South Asia (5 credits)

Analysing Public Policy Challenges (5 credits)

Challenge based project – Using AI for Global Challenges (5 credits) 

INTRA Work Placement (30 credits)
Year 4
Renewable Energy (5 credits)

New Techniques in Social Research (5 credits) 

Chinese Politics and Foreign Policy OR Post-Soviet Politics of the the Politics of the Middle East and North Africa  (5 credits)

Digital International Relations (5 credits)

Middle East and North Africa (5 credits)

Multidisciplinary project – Challenge based project based on UN SDG (20 credits, year long)
Choose 2 of 3:
Decarbonisation for a Sustainable Future (7.5 credits)

Introduction to Smart Healthcare Technologies (7.5 credits)

Manufacturing Systems (7.5 credits)
Life on Campus
We have three academic campuses close to Dublin City centre - they are located in Glasnevin and Drumcondra, and can be reached by public transport (Dublin Bus).
Each campus has libraries, study spaces, restaurants, and on-campus residencies. Sports facilities are located on two of the academic campuses. We also have a dedicated sports campus in the form of St Claire's. 
Exceptional facilities
DCU students have access to exceptional teaching and learning facilities across our three academic campuses. 
These include modern learning theatres, research centres, new media and TV studio, radio/podcast studios, classrooms, computer suites and advanced labs in the areas of languages, engineering, physics, chemistry and biotechnology, as well as a sports performance centre and training hospital ward. In 2021, we opened our first virtual reality 'Leadership Lab', which is located in our Business School.
Construction on our FutureTech building on the Glasnevin campus will get underway in 2022. Once completed, this facility will advance DCU's international reputation for excellence in science and health, computing and engineering disciplines. It will have the capacity to accommodate an additional 3,000 STEM students on the university's Glasnevin campus.
Campus life
DCU student facilities boast a fully equipped sports complex with a 25-metre pool, three libraries and The Helix, our renowned performing arts centre.
Our purpose built, state-of-the-art new student centre known as 'The U' serves the needs of a rapidly growing student body of 18,500. It is home to the Student Leadership and Lifeskills Centre, performing arts and cultural spaces for students and the wider community, and the Entrepreneurship and Innovation Hub.
DCU Students' Union and the Office of Student Life are also based in the U.  The centre is a space for students where they can meet, with lots of charging points and isolation booths. Clubs and Socs avail of meeting rooms here and it's also home to DCUfm. NuBar, Londis and the Venue are also located here.
There are more than 140 clubs and societies for students in DCU, with 'Clubs & Socs' days taking place on both the Glasnevin and Drumcondra campuses at the start of the academic year.
Student Supports
We have a number of academic, professional and social supports for students.
Student Advice Centre: Offers a wide range of supports and services to students and advice 
The Writing Centre - drop-in writing workshops for students through the academic year 
Maths Learning Centre - provides maths support for students of all ability levels with maths modules 
Student Learning: facilitate the transition from passive to active learning for students at DCU, by teaching study skills, nurturing critical thinking and building student confidence. 
Careers work with students to help them on their professional journey into graduate employment.
Our student support team offers a comprehensive support programme, helping students make that all important transition into university life and focusing on building confidence and skills which are key to success at third level.
Employers are already demanding technology-savvy, quantitatively strong generalists and this programme will produce the sort of fit-for-the-future people required. Technology is changing at a rapid rate and organisations need to adapt to keep up in this digital era.
Graduates of the BSc in Global Challenges will be prepared to be future leaders who are big picture thinkers, creative problem solvers, socially engaged and passionate about social and technological innovation.  
Graduates will be equipped with the skills to work across disciplines, crossing traditional boundaries in solving complex real world problems. They will have the ability to plan and manage complex projects involving multiple stakeholders. 
This will be based on an understanding of the full societal, economic and political impacts of implementing novel technological solutions.
Career areas:
Business and consulting
Technology
Healthcare
Local authorities and planning
 International development
Civil Service
Diplomatic Service
Non profit sector
Policy evaluation
Future Careers
Project leader
Project director
Innovation Strategist
Business Innovator
Digital innovation Strategist
Sustainability Manager
Smart cities specialist
Corporate Social Responsibility Manager
Politician
Researcher
Requirements
Leaving Cert
In addition to the general entry requirements for admission to the university the following entry requirements apply
Minimum of H5/O2 in Mathematics
GCE A Level
In addition to the general entry requirements for admission to the university the following entry requirements apply
GCE A Level C Mathematics
FET Level 5
For details of QQI requirements and relevant codes please click here. Simply enter the DC code for the programme you are interested in or if you are not sure of the code enter DC in the Select by Institution option, then click on Go. 
International Applications
International candidates are expected to have educational qualifications of a standard equivalent to those outlined above. In addition, where such candidates are non-native speakers of the English language they must satisfy the university of their competency in the English language. For further information on international applications click here.
Fees
Full time
Student Contribution
€3,043 per annum
EU Status Fee
€5,607 per annum
Non EU Fee
€15,000 per annum