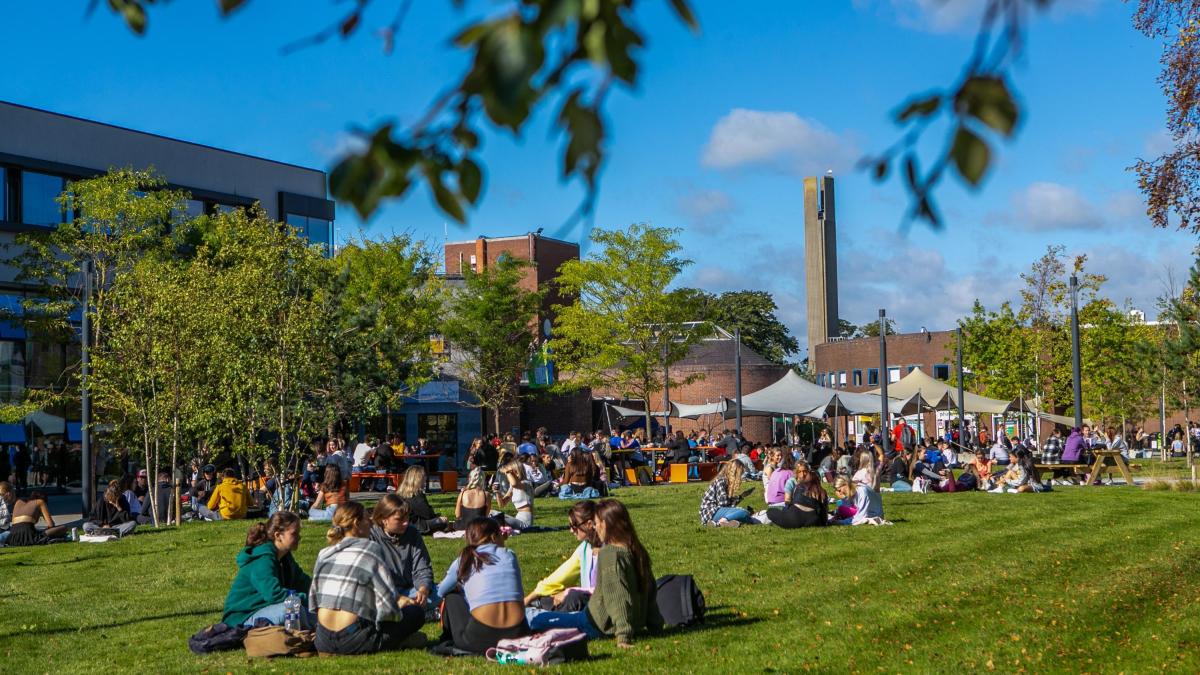 Our Campuses
The DCU story began in 1980, when our Glasnevin campus opened its doors to fewer than 200 students. Since then, our footprint and our facilities have increased enormously to cater for more than 19,000 students. Today, DCU has three academic campuses, as well as a sports campus and an innovation campus - all located in the Glasnevin-Drumcondra area of north Dublin.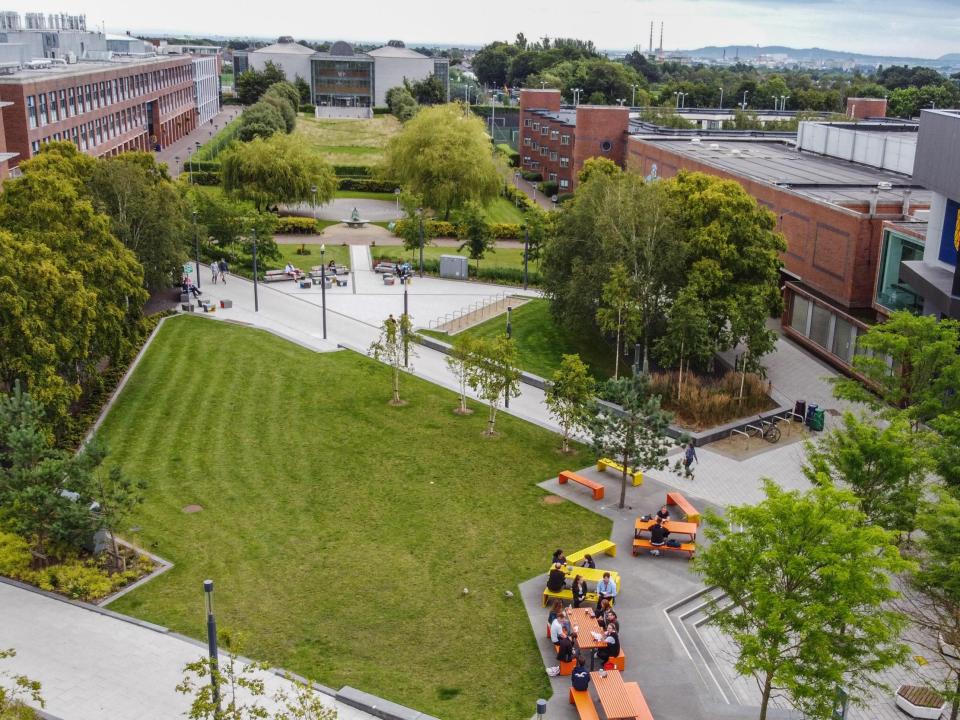 St Patrick's Campus
St Patrick's campus is home to the DCU Institute of Education. The faculty continues a long tradition of teacher education, which began in this historic location almost 150 years ago. Today, the campus boasts state-of-the-art teaching and learning facilities, such as the Cregan Library and the Lego Education Innovation Studio. Student facilities include the Java Student Hub, a gym, and an all-weather 3G GAA pitch. Located on the bustling Drumcondra Road, the campus has a great range of shops and cafes nearby. It is 15-20 minutes from Dublin city centre by bus, while Drumcondra train station is an 8 minute walk away.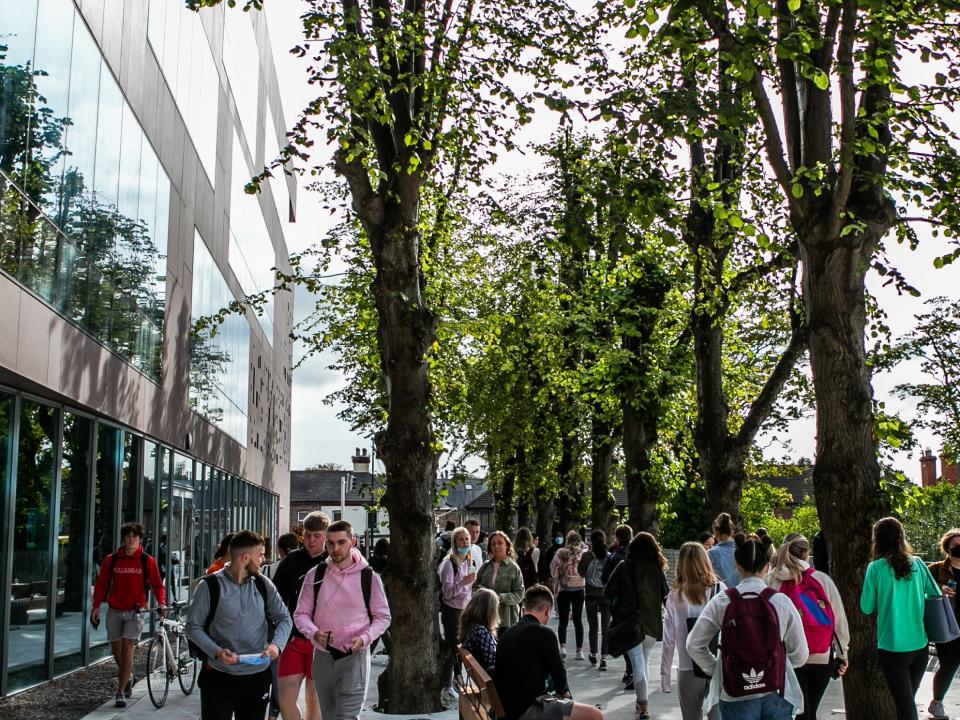 All Hallows Campus
With its beautiful historic buildings, set in mature parklands, All Hallows is a unique campus that has been a centre for education since the 1840s. As well as the atmospheric Drumcondra House and the beautiful All Hallows Chapel, the campus is home to DCU's newest library. Located in Senior House, the Woodlock Hall Library is an award-winning facility with a collection that is rich in content on philosophy, religion, social sciences, literature, history, and Irish material. Student facilities on the campus also include Marmaduke's Cafe. All Hallows is a 5 minute walk from the St Patrick's campus.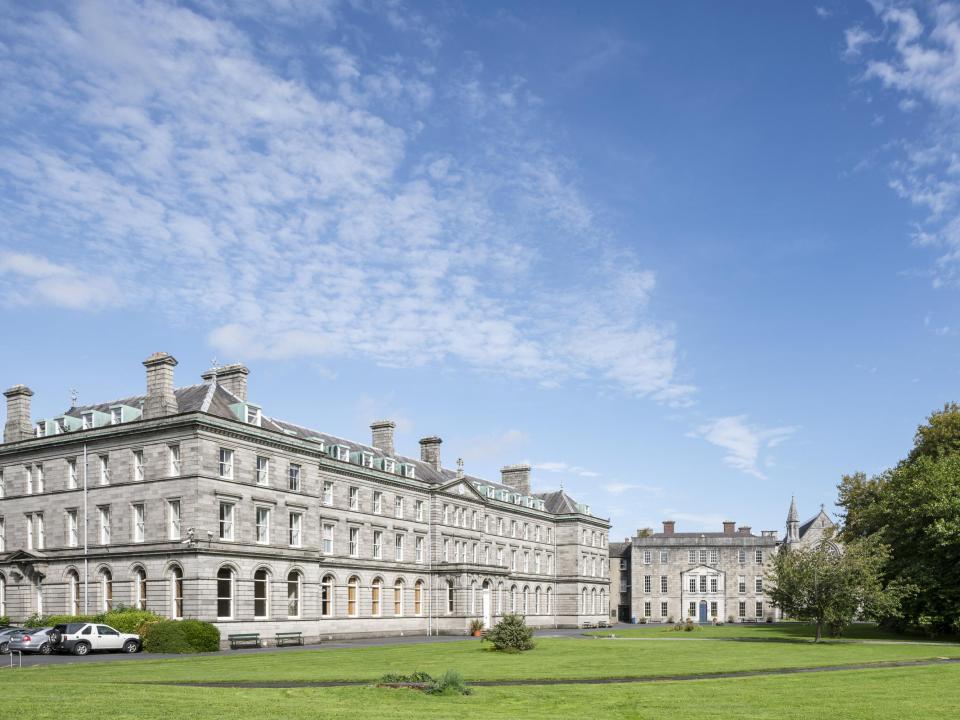 DCU Alpha
DCU Alpha is the University's innovation hub. It hosts a range of high tech start-up companies, many of which rely on cutting edge research that started at DCU. DCU Alpha is also home to a branch of Talent Garden, the international coworking network. The campus, located on the Old Finglas Road, is a 15 minute walk from the Glasnevin Campus.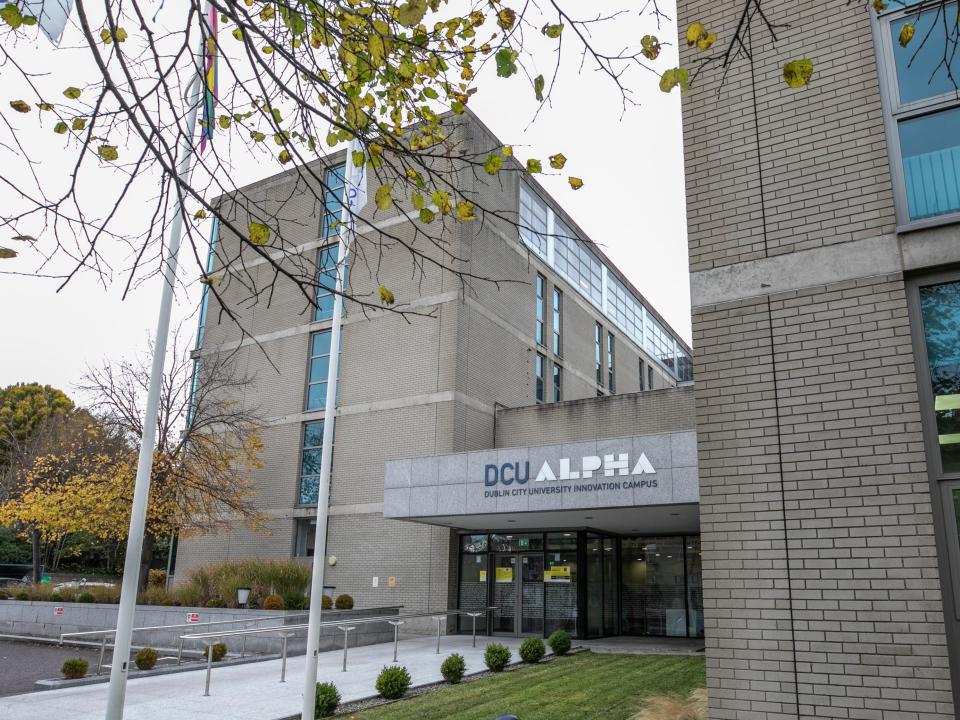 DCU Sports Campus
Covering more than 35 acres, our Sports Campus has 2 GAA Pitches, 2 Soccer pitches, a Rugby pitch, a 3G GAA pitch and a high performance gym. The campus (also known as St Claire's) is the training ground for a number of DCU clubs, as well as being a hub for teams such as the Dublin Men's Senior Football squad, and Bohemians FC. Located on the Ballymun Road, the sports campus is less than ten minutes walk from the Glasnevin campus.