Woodlock Hall Library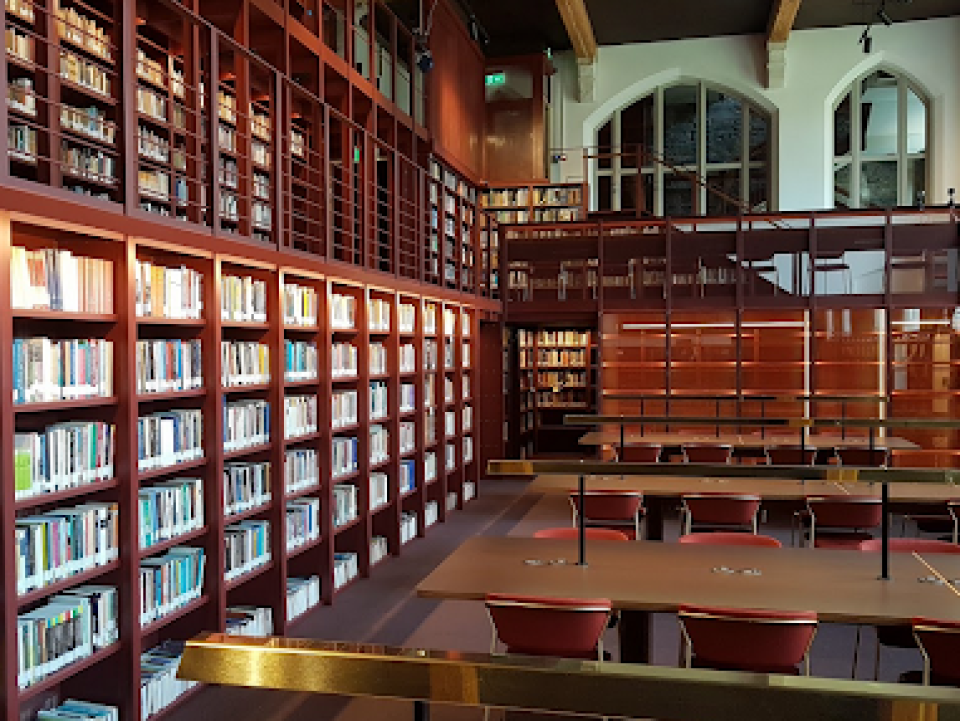 Woodlock Hall Library
Woodlock Hall Library is located in Senior House on the All Hallows Campus and opened on Monday 22nd November 2021.
Opening Hours
     Monday - Friday: 10:00 - 17:00
Access and Study - you will need to Book A Seat online.
Library collections are closed, borrowing and browsing of shelves is not available at this time.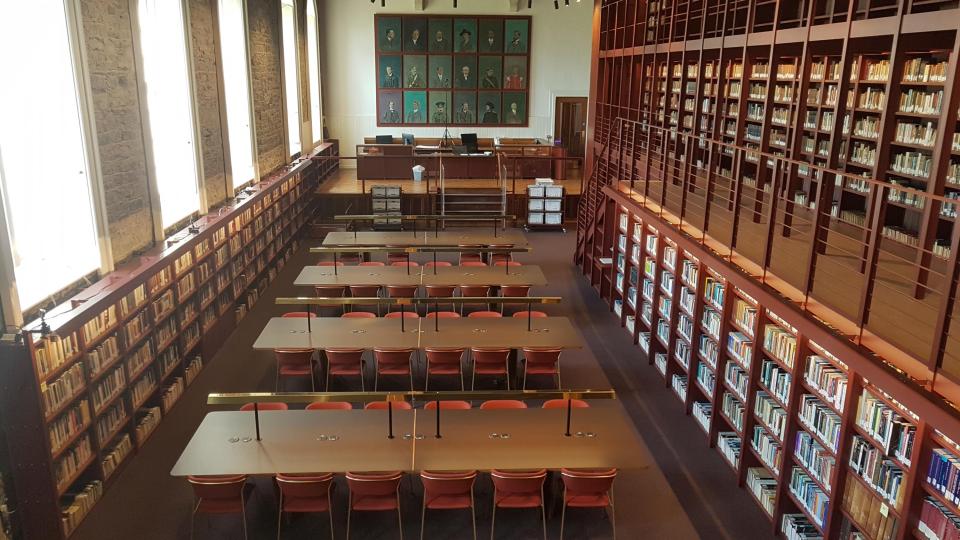 Woodlock Hall contains approx. 18,000 items from the Jesuit Library.  Woodlock Hall is essentially a humanities library, rich in content on philosophy, religion, social sciences, literature, history, and Irish material. It offers a small snapshot of the much larger Jesuit Library Collection.
Woodlock Hall is shelved as follows: On the ground floor is a selection from heavily used collections on philosophy, psychology, religions, scripture, theology, canon law, church history, and much more; then titles spanning most humanities subjects stretch onto the first floor. A snapshot of the wonderful Irish Collection, which spans a broad range of subjects in an Irish context, brings you from the first floor and fills the second (floor).
For most libraries, constructing and stocking a new facility is a rarity.  DCU Library has now ticked this monumental milestone of stocking it's third library; Woodlock Hall based in All Hallows campus.
Moving a large library collection to a new facility is a huge endeavour. To complete such a task, three components were critical to its success: planning, coordination and working with the right people. In a collection move, details matter so well thought-out planning and coordination proved essential to anticipate the many challenges and to ensure timelines were met. Working with an experienced and dedicated shelving team meant an incredible amount of work was accomplished and to an exemplary standard of order. 
The journey from a room filled with 982 boxes to a fully stocked three-floored library, consisting of 18,435 titles took a team of 8 people a total of 13 days/65 hours to complete, ultimately filling 573 shelves of the new library. What makes this achievement so remarkable is the addition of learning new classification sequences not seen in O'Reilly and Cregan Libraries.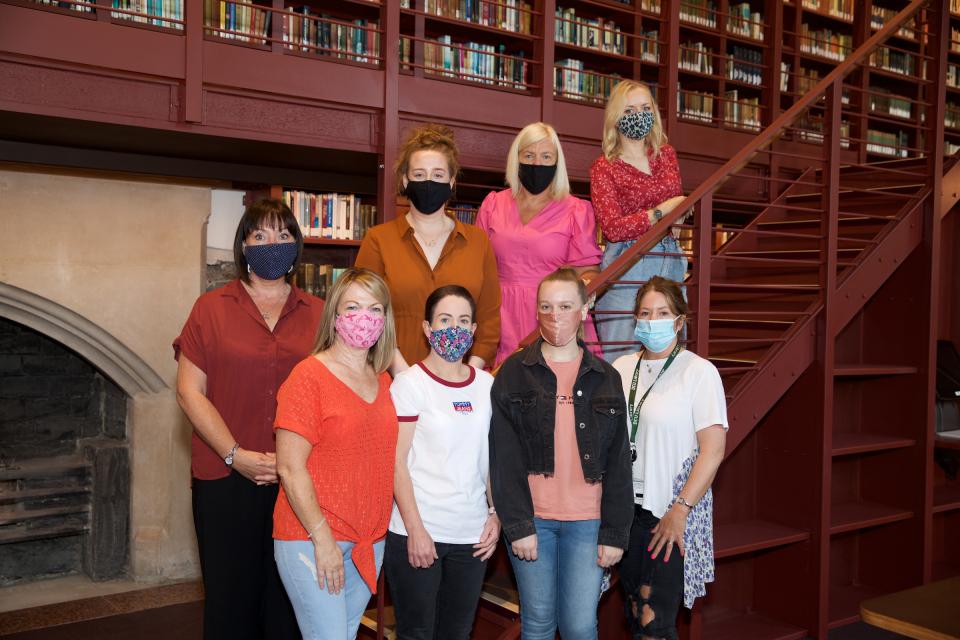 A special thanks to the shelving team: Carol Kinsella, Michelle Ennis, Frances Burke, Deborah Smith, Megan Smith, Sonia Seery, Anna Zieba-McLoughlin and Chanel Lally. An additional thanks to the members of the advisory group: Orla Nic Aodha, Shauna McDermott, Victoria Smyth, David Power and June Rooney.
Project Manager, Aoife Murphy, August 2021