Borrow, Return & Renew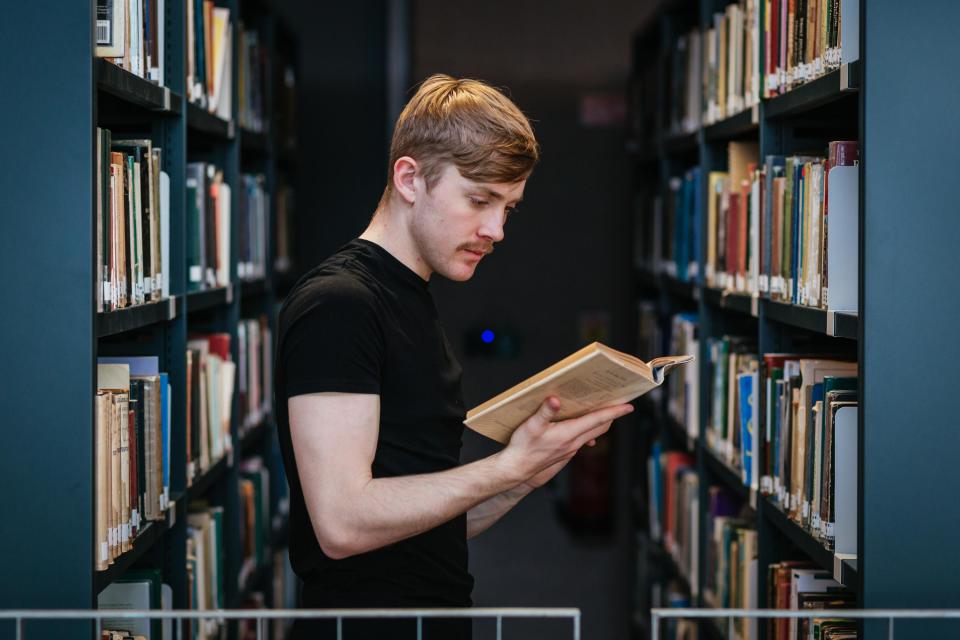 Borrowing
Borrowing Entitlements
Undergraduates can borrow up to 14 items 

Taught and Research Postgraduates can borrow up to 20 items

Bachelor of Education (B Ed) students can borrow up to 20 items
Remember: Only TWO 48 Hour / Short Loans / DVDs can be borrowed at a time
How to Borrow
Bring the book to one of the self service machines found on the ground floor in either library.

Press 'Borrow' and follow the onscreen instructions

Always print or email an issue receipt to get the due date for return
Tip: Check your online 'My Library Account' for the due date of each item on loan
We advise library borrowers to refrain from borrowing library material if they have any symptoms related to Covid 19. All borrowers should regularly wash their hands when using library material.
If symptoms occur after borrowing, we ask library users to comply with the following guidelines:
Complete the 10-day isolation period (be 5 days fever free)
Quarantine items for 72 hours after the isolation period before returning to DCU Library
No fines will apply for the late return of library material at this time. Please contact library@dcu.ie for assistance.
To avoid borrowing restrictions, all items must be returned to either library site on or before the due date.
Remember: It is the responsibility of the borrower to be aware of the due date for material and to return material on time regardless of any reminders
Return your items to the Return Facility located at both Libraries. Our return facilities can receive material from both libraries.
NB: From Monday 28th June 2021 Library books will no longer be quarantined before being reshelved.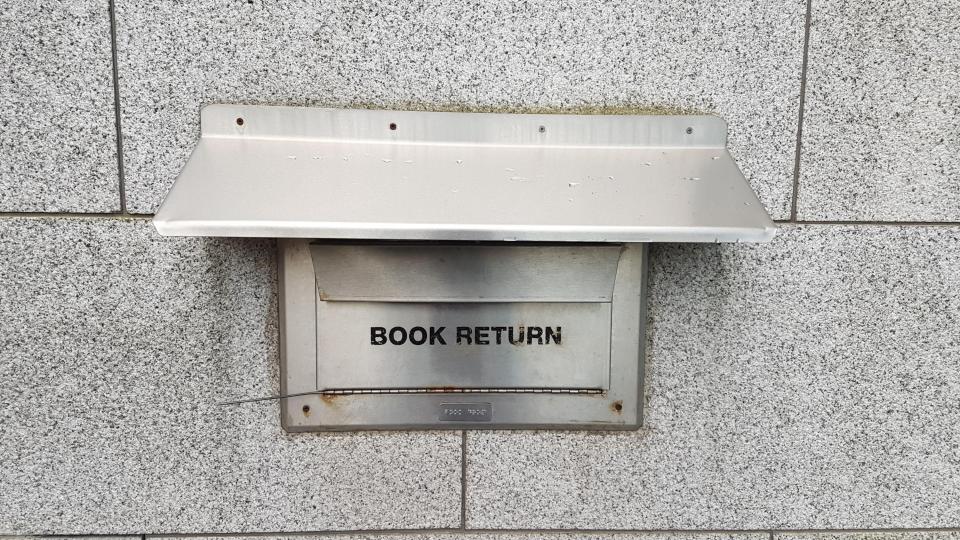 O'Reilly Library, Glasnevin Campus
Open 24/7
Located on the outside wall, to the left of the revolving door
Not able to make it to campus in time to return your books?
Please return any loan(s) via registered post to its home library. Borrowers are deemed responsible for library items until received back by library staff and removed from the borrowers account: 
O'Reilly Library,
DCU Glasnevin Campus,
Glasnevin,
Dublin 9
D09 V209
Cregan Library
DCU St. Patrick's Campus, 
Drumcondra,
Dublin 9
D09 AW21
Remember: To avoid delays in getting new material on loan, please return or renew any loans which may be overdue
How to Renew
Not finished with a book by its due date? No problem!
It's easy to go online and renew your loan.
Click on My Library Account 
Enter your student/staff number and Library PIN.
Click on the Renew button beside the book(s) you wish to hold on to
Books can be renewed a maximum of 3 times before they must be returned
Contact issuedesk@dcu.ie if you do not know your library PIN.
Remember: Books that have been reserved by another borrower cannot be renewed
Tip: We will send you a reminder the day before the due date (to your DCU email account) to indicate a book you have on loan is due for return.  
You can renew your loans online via My Library Account,
Always remember to renew them before the due date as after that date has passed they will need to be returned to the Library.
My Library Account is an online facility which allows you to view your library account.
You need your 8 digit student/staff number and your Library PIN  to access your account. 
Loans - you can view your loans and check their due dates 
Renewals - you can renew your loans where this is allowed.
Reservations - check what reservation(s) you have currently requested. You will also have an option to cancel these if necessary.
Settings - you can change your PIN