Early Childhood Research Centre
Early Childhood Research Centre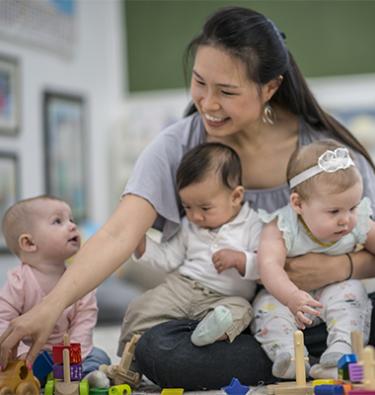 The Early Childhood Research Centre (ECRC) is an interdisciplinary research centre, led by Professor Mathias Urban, Desmond Chair of Early Childhood Education.
We actively promote close collaboration between research, policy and practice in the field.
Our members investigate policies and politics, pedagogies and practices in early childhood locally and internationally from a critical perspective that is informed by a shared interest in the transformative potential of collaborative research.
Research for Competent Systems
At ECRC we provide a vibrant, dynamic international and transdisciplinary academic environment and doctoral community. We have a particular interest in early childhood policy, and in the professional practices of working with young children (from birth to 8), families and communities.
With the research conducted at ECRC we position ourselves, and the study of early childhood, in a context of critical theory and practice, diversity and social justice. With our work we aim at contributing to what Paulo Freire calls critical consciousness (conscientização) in the field.