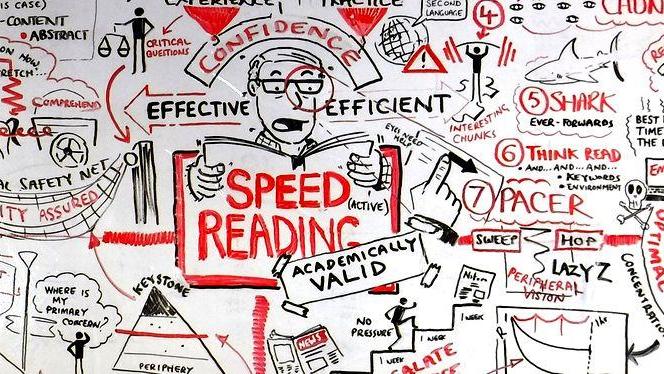 Academic Speed Reading
to
Academic and Research staff
Is registration required?
Yes
Free of charge or ticket price
€75.00 (Charged to your School/Unit/Centre)
For more information contact
learning.development@dcu.ie
Course code: DCU013
---
In order for academic reading to be effective, it needs to be a combination of efficient (in terms of speed and retention), strategic (appropriately targeted) and critical. This hugely popular workshop will equip you with a range of tools to help you to read more quickly, more strategically and more critically. This workshop is delivered using live drawing, a training method that offers huge advantages for learner retention - find out more about our use of live drawing in L&D sessions. 
Aims of the workshop
The workshop will introduce:
Techniques to increase speed of reading, comprehension and retention including dealing with complex and difficult material
Ways to improve information selection, absorption, retention and recall.
Methods and questions to improve your critical reading strategies and habits.
There will be a small amount (1 hour max) of pre-work for this course that will be sent out about a week before the event.
---
HOW TO REGISTER FOR THIS COURSE
1. Log in to your Core HR portal 
2. Click the Learning and Development tab 
3. Type DCU013 into the Keywords search field and click Search.