Diversity & Inclusion - The team
Sandra Healy - Head of Diversity and Inclusion
Sandra Healy, Head of Diversity and Inclusion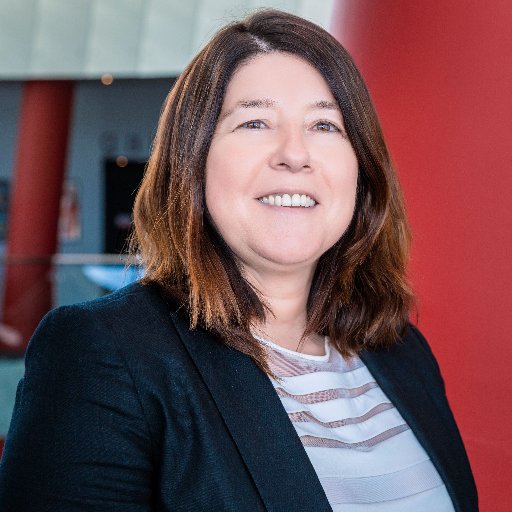 Sandra Healy is Head of Diversity and Inclusion at Dublin City University. Before moving to DCU, Sandra held a number of leadership positions spanning 20 years in the telecoms industry across both the UK and Ireland; the most recent being Head of Customer Delivery for Vodafone Ireland. Sandra also chaired the Vodafone Women's Network and the Diversity and inclusion committee, placing Vodafone on the map for best practice in Diversity and Inclusion.
Sandra is the Director of the recently launched DCU Centre of Excellence for Diversity and Inclusion. The Centre provides access to the very latest in academic research, insights and tools on workplace diversity and inclusion and support organisations in all aspects of their journeys.
Sandra holds an Honours Degree in Psychology and First Class Masters in Organisational Psychology from DCU. She is an NLP Master Practitioner and Sales Academy Coach, with expertise in delivering large-scale business transformation, building high performing teams and delivering cultural change.
Over the past ten years Sandra has championed and driven Diversity and Inclusion practice in Irish Industry and contributes hugely to the work of the Ibec Diversity Forum, CWIT and 30% Club Ireland. Sandra provided critical diversity expertise and sectoral knowledge that ensured the EU Diversity Charter Ireland was established. In 2014 Sandra was the Irish Charter representative at the EU Commission High-Level Diversity Conference in Vienna, where she provided valuable technical input into a workshop on measuring diversity in the workplace.
Sandra represents DCU on the 30% Club Ireland and in March 2017, she developed and co-delivered a 30% Club Ireland 'Building Inclusion Together' workshop for senior male leaders. Sandra is the Education advisor for CWIT (Connecting Women in Technology).
Sandra is in the Diversein top three 20 Diversity Leaders to Watch in 2018; game changers for diversity and inclusion in their organisations. https://www.diversein.com/news/diversity-leaders-to-watch
Board Membership:
The Asthma Society Ireland Network Ireland Advisory Board
National Anti-Bullying Research Centre WXN Diversity Champion Advisory Board
30% Club Committee DCU Women in Leadership Steering Committee
CWIT Advisory Board & Education Advisor
Social Media:
www.linkedin.com/in/Sandra-Healy
Twitter: @SanHealy
Women in Leadership Podcast 2017:
http://womeninleadership.ie/2017/06/sandra-healy-cant-wait-change/
Insurance Ireland Diversity & Inclusion Report 2017:
http://www.insuranceireland.eu/media/Inclusion%20Report%20v11aw%20v2%20digital.pdf
https://www.independent.ie/business/irish/imf-chief-christine-lagarde-to-visit-dcu-for-inclusion-event-36960863.html
Kim Connick - Athena SWAN Co-ordinator
Kim Connick, Athena Swan Co-ordinator
Dr. Kim Connick is the Athena SWAN Coordinator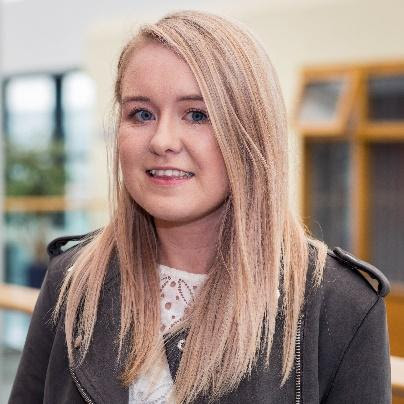 in the Equality, Diversity and Inclusion Team in Dublin City University. Kim joined DCU in 2009 as an undergraduate student, graduating with a B.Sc. in Analytical Science in 2014. Following this Kim remained in DCU, starting a PhD in Applied Immunology under Prof. Christine Loscher in the School of Biotechnology. This project was funded by Department of Agriculture, Food and Marine in collaboration with the University of Limerick and investigated the potential immune benefits of proteins found in Irish fish and seaweed. Kim was conferred as a Doctor of Philosophy in November 2018 and pursued a Post Doc in Parasitology for a year. Throughout her time in science Kim realised that there was a systemic problem with gender equality and diversity in the area of STEM. This grew her already keen interest in gender equality and the inequality which currently exists in Irish Higher Education, ultimately resulting in her current career change from science to promoting gender equality and diversity at a national level. Kim is a member of the Athena SWAN National Committee, Athena SWAN Practitioners Network and the National Intersectionality Working Group on Race.
Pedro Ontivero - Diversity and Inclusion Project Leader
Pedro Ontivero, Diversity and Inclusion Project Leader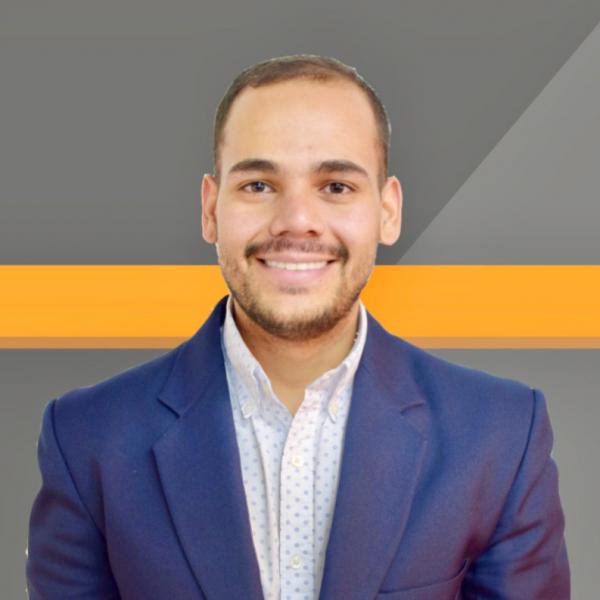 Pedro Ontivero is a Diversity and Inclusion project leader with the DCU Centre of Excellence for Diversity and Inclusion. Prior to joining DCU he was a Business Consultant, specializing in people- driven change management for culture, process and organisational development.
His experience spans multiple sectors including financial, utilities, healthcare, technology, retail and education in both the public and private sectors for top organisations across South America and the UK.
Pedro has worked for over seven years in cultural transformations focussing on the people-side, and has seen first-hand the importance of diversity and inclusion to ensure organisational success.
Throughout his career Pedro has helped a wide range of organisations implement successful change using both agile and waterfall project management.
Pedro holds a Master's Degree in Innovation from the University of Barcelona, Spain and a Bachelor's degree in Psychology from Yacambu University, Venezuela. He is also certified in PRINCE2 project management.