Equality, Diversity & Inclusion at DCU
 DCU believes that a diverse community is among a University's greatest strengths. An inclusive university environment enhances the living, learning, and working experience for staff and students. 

We aim to develop a diverse community that is resilient, accomplished and adaptable and which creates a positive impact on our students and society. Through our commitment to equality, diversity and inclusion, we will create a workplace that that is inclusive at all levels, one that embraces and celebrates our visible and invisible differences. 
Our DCU
In line with Goal 5 of the DCU Strategic Plan 2017-2022, 'To Value and Develop our Staff Community', the University aims to establish and develop a shared culture across our staff community – Our DCU.  

Our University culture will be inclusive at all levels and in every system and process, where the highest standards are expected of – and demanded by – staff and students equally. We will foster a culture that is open, collegial, collaborative, student-focused and ambitious.
Our Promise
Our university will reflect our commitment to equality, educational opportunity, social justice, ethical behaviour and academic freedom.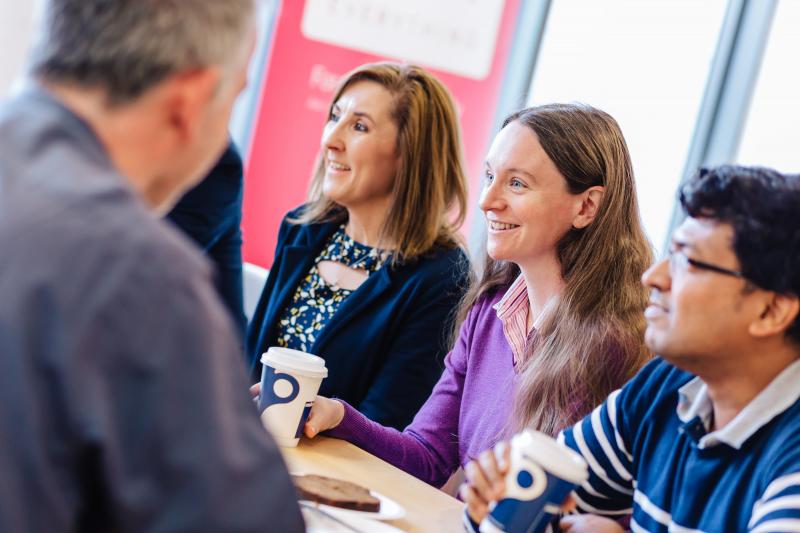 We will achieve this by:
Achieving a fair and equal representation for all, allowing everyone in our community to contribute and reach their full potential
Fostering and maintaining a safe environment of respect and inclusion for staff, students, and members of the communities we serve
Ensuring fair and inclusive access to our facilities, programs, resources, and services, and ensuring that all of our policies and practices are inclusive and equitable
Advancing and building our workforce by continually reviewing our people processes to ensure we attract, retain, and develop talented staff from diverse backgrounds
Diversity, Inclusion and Wellbeing Course Schedule.