Faculty of Humanities & Social Sciences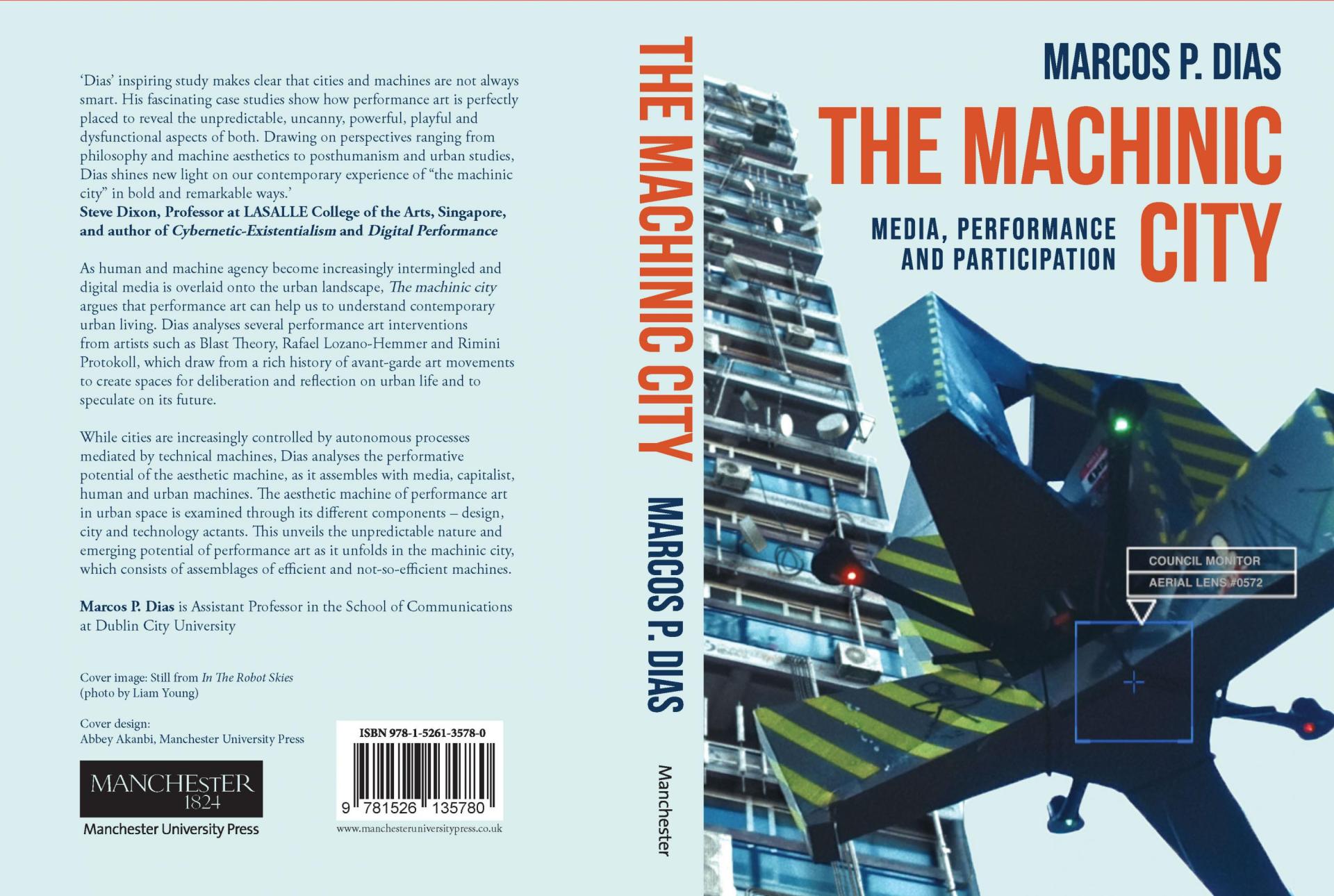 New book explores performance art as a means for reflection on our cities
The Machinic City: Media Performance and Participation is the new book by Dr Marcos Dias which analyses the impact of digital technologies on urban life through the lens of performance art. As humans and machines become increasingly intermingled, Dias reveals the importance of performance art to create spaces for reflection and deliberation on contemporary urban living.
How cities are controlled by technology
Published by Manchester University Press, this unique book resonates with current themes connected to the Covid pandemic: how technology both brings us together and isolates us further, how our cities are controlled and mediated by digital media technologies and the increasing influence of social media in everyday life.
Shine a light on performance art
Dr Dias analyses several performance art interventions from renowned artists such as Blast Theory, Rafael Lozano-Hemmer and Rimini Protokoll, which shine a light on the role of performance art as an investigative and reflective probe on current and future urban life.
Reflective lens
Dr Marcos Dias, Assistant Professor in DCU's School of Communications said: "As life becomes increasingly quantified by digital media and we unconsciously accept this as the new norm, performance art provides a reflective lens to analyse contemporary urban life and the social and spatial impact of digital media in our everyday lives."
Artificial intelligence in the city
A former architect and web designer, Dr Dias has a particular interest in the impact of digital technologies in urban space and also the role of public play, participatory art interventions, urban activism and artificial intelligence in the city. His new book will appeal to performance studies scholars and those with an interest in cities, digital media and performance art, as well as academics in media studies, urban studies, sociology, fine arts and geography.
DCU's BSc in Multimedia
He currently teaches on DCU's BSc in Multimedia across a range of modules, including Media Spaces, Major Production Project, Information Design, Emerging Media and New Media and Society.
Virtual book launch 22nd March 2021
Register to join the virtual book launch today live at 3pm.
ENDS