Faculty of Humanities & Social Sciences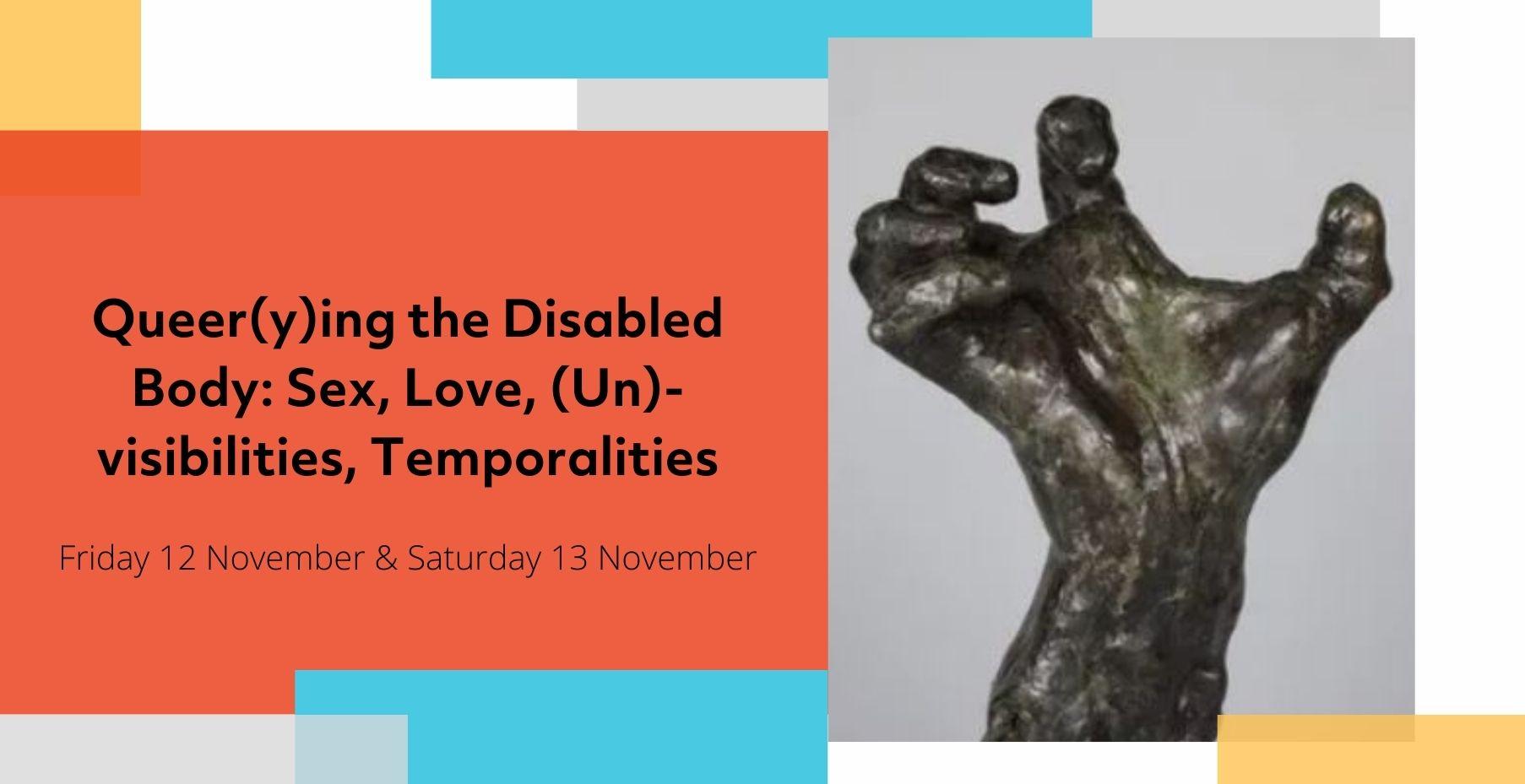 Queer(y)ing the Disabled Body, 12/13 November
This conference places the aesthetics of the disabled body centre-stage as a queer(y)ing of the normative modalities of beauty, sex, love and desirability. Organised by DCU, the event aims to particularly challenge the tensions between being/not being seen, and the paradox of invisibility and visibility.
Representations of sexualities, bodies and disabilities have changed dramatically over centuries with paintings, cinema, literature, works of visual art, as well as with visual representations in advertising and the media which attract international attention. 
Mr Jean-Philippe Imbert from the School of Applied Language and Intercultural Studies (SALIS) at DCU & event co-organiser said: "Following the success of last year's conference, we are delighted to again welcome artists, academics and researchers at the forefront of investigation on sex and disability. Doing so we wish to make visible identities previously in and un-visibilised."
Dr Sarah Meehan O'Callaghan, also from SALIS and event co-organiser added: "There can never be enough resistance to the ableism of neo-liberal culture. In this conference, we use the framework of the arts as a form of resistance." 
Keynote speakers include:
Jane Gallop, on Ageing, Sex and Disability, Distinguished Professor of English and Comparative Literature at the University of Wisconsin–Milwaukee (USA).
Kateřina Kolářová, on Sex, Disability and Feminist politics, Institute of Sociology of the Czech Academy of Sciences, Prague (Czech Republic).
Read more about the full programme here. 
Register now!
The event runs on Friday 12th November from 1.30pm to 6pm and on Saturday 13th November from 9.30am to 5.45pm. Tickets for the event are available here.