Faculty of Humanities & Social Sciences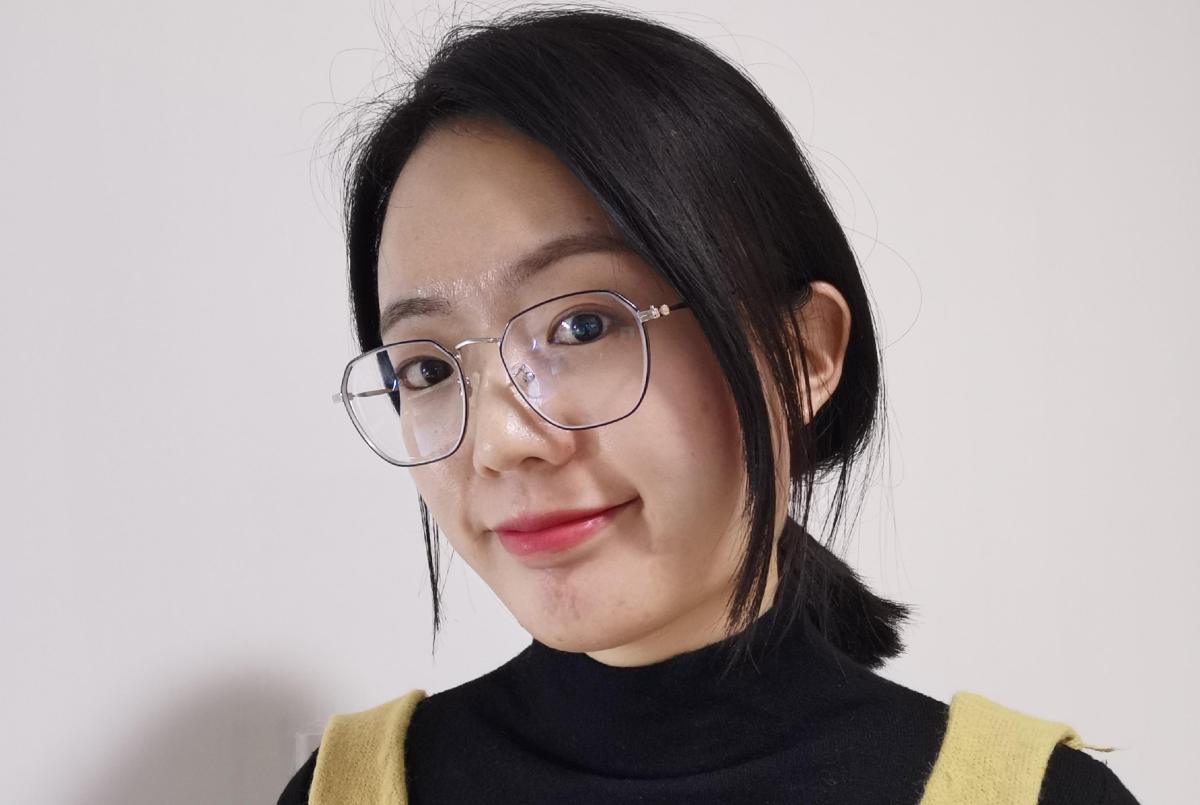 "I enjoy being a bridge between two languages."
When I was around 7 years old, my older brother came back home from school one day and asked me in Chinese:
'Do you know the English word for teeth doctor?'
I of course, as a kid who just started elementary school, said no. Then, he told me the word was 'dentist'. The fact that there was a specific word in English for 'teeth doctor' sowed the first seed for my passion in languages and I went on to pursue an undergraduate degree in English.
While in college, I joined a fan group in China creating translated subtitles for YouTube channels. I started using subtitling software such as Aegisub, iMovie. I also started volunteering as a translator and interpreter, sometimes for companies like Fonterra, or for international exhibitions. These experiences helped me see more clearly that I enjoy being a bridge between two languages and made me more sure about studying translation at a research level.
So I decided to apply for the MSc in Translation Technology at DCU which has a well-known reputation in translation studies specialising in machine translation and audio-visual translation. Another reason I applied to DCU was that I felt really attracted to the learning environment and to Ireland's unique countryside. I was also lucky enough to be offered the Government of Ireland – International Education Scholarship which covered all of my tuition fees and most of my living expenses.
My postgraduate experience
One of the perks as a Chinese student doing a master's degree in Ireland is that I could practice my English. I thought having a Chinese accent was hard for people to understand me, but try coming to Ireland and you will learn for sure what a strong accent means! I really enjoyed my postgraduate experience.
Not even a pandemic and online teaching could diminish my motivation to get up early and go to classes. 
I was always looking forward to meeting my classmates and lecturers and having a heated discussion with them, where we would talk about different translation theories, complain about confusing terms and complicated machine translation software. 
I also joined some clubs and societies – Harry Potter club, Chinese society and Japanese society. Although most of the members were undergrads and younger than me, they made me feel really welcome and I enjoyed our weekly meetings a lot, especially free pizzas and drinks. Joining online FutureLearn courses was another treat for me as DCU provides many courses for free, from bite-sized Irish lessons to 4 weeks in Business ethics. 
Before the lockdown, our MTT (MSc in Translation Technology) gang went to visit the EU consulate and committee in Brussels in January 2020. The trip involved visiting EU buildings, listening to insiders from EU, and meeting with experienced professional translators and interpreters. 
The professional talks and having close contacts with professionals helped me see the field in a different way – it has become more real.
I used to think that through translating I hope to make a difference, and now these people actually showed me that they ARE making a difference with the power of translating. By seeing the interpreters' cubicles at the EU committee, their translation software and tools, and receiving lessons from professionals there, I felt really closer to what seemed far away, that translation does make a difference, through presenting the voices in different languages to reach people from every corner of the world, no matter how small their communities/groups are or how far away they are. By speaking their own languages, translators stand together with them. 
My advice to incoming students
Now that I have finished the MTT, looking back, I think I should have practiced more with the translation software and with translation in general. This may also apply for incoming students in this area for when you invest more efforts in studies, you would gain more, whether for academic performance or for future job seeking. I enjoyed working with computer-assisted translation tools and software, and it is during the practice process that I came up with the idea that eventually led to my PhD project. Using these tools would not only benefit your personal understanding and capability of them, but also in the bigger interdisciplinary field, as after all, translation studies is never a discipline by itself, but rather, connected with many other areas such as linguistics and computing.
I would also recommend visiting the lingua culture space as a way to meet more people who share the same passion in languages as you.
I've always wanted to be more invested in doing research in academia, but I would always hesitate and lack in confidence due to my lack of experience. But talking to the professionals on the class visit to Brussels, helped me to realise that even pros like them have self-doubts and that what matters is that you always try to polish your skillsets and do better. So after talking to my potential PhD supervisor, I submitted my application and eventually got accepted into SALIS for my PhD project. MTT in DCU helped me in pursuit of my long-term dream – to do research in Translation.