Faculty of Humanities & Social Sciences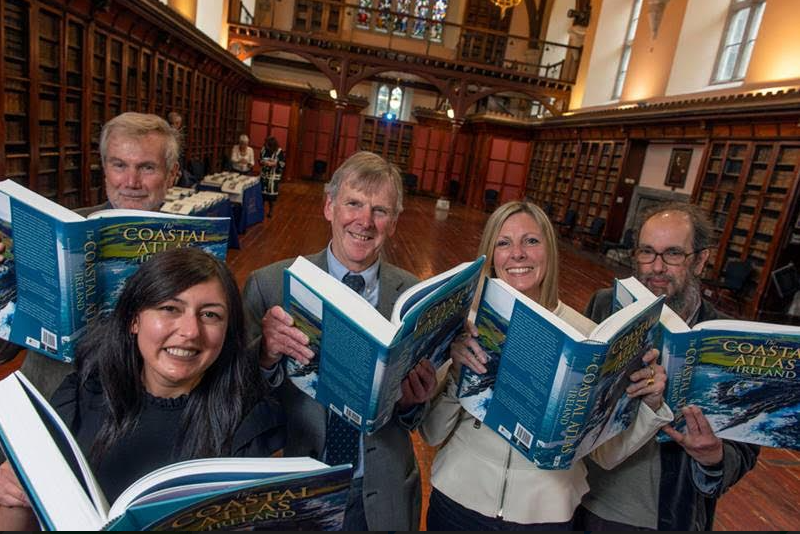 Celebrating Ireland's coastal and marine spaces
The public is cordially invited to attend a long-awaited in-person seminar hosted by DCU with the editors of the The Journal.ie Best Irish Book of the Year 2021 (An Post Book Awards), namely the Coastal Atlas of Ireland.
Published by Cork University Press, this groundbreaking book draws on written contributions from over 140 authors from across the island of Ireland and beyond. The Atlas takes an explicitly all-island approach; though the work has a much wider relevance and potential reader interest.
A symposium presentation will take place on Saturday 7 May from 10.30am to 1pm, with the editors Robert Devoy, Val Cummins, Barry Brunt, Darius Bartlett and Sarah Kandrot who will share four key themes of the book accompanied by a series of unforgettable graphics and visuals. 
These key themes include:
The process and issues related to Ireland's physical and environmental coastal settings
The people, settlement and the urbanisation of Ireland's coasts
Issues of coastal management
Ireland's coastal future
Ask your questions!
Following the presentation, attendees can enjoy a panel discussion with the editors when they will take audience questions. Visitors on the day will also hear about the upcoming launch of the new StoryMap which is an interactive text and graphics based, digital presentation of the Atlas due to be launched in Cork later this month (May 2022).
Public seminar series
Saturday's event in DCU organised by the School of History and Geography, marks the first in a series of four symposia on the Coastal Atlas with three more public events to follow in different locations around Ireland: 
28 May, UCC
3 September, NUIG
TBC, University of Ulster
Register now!
Sign up for Saturday's event here. All are welcome and this event is free to attend.